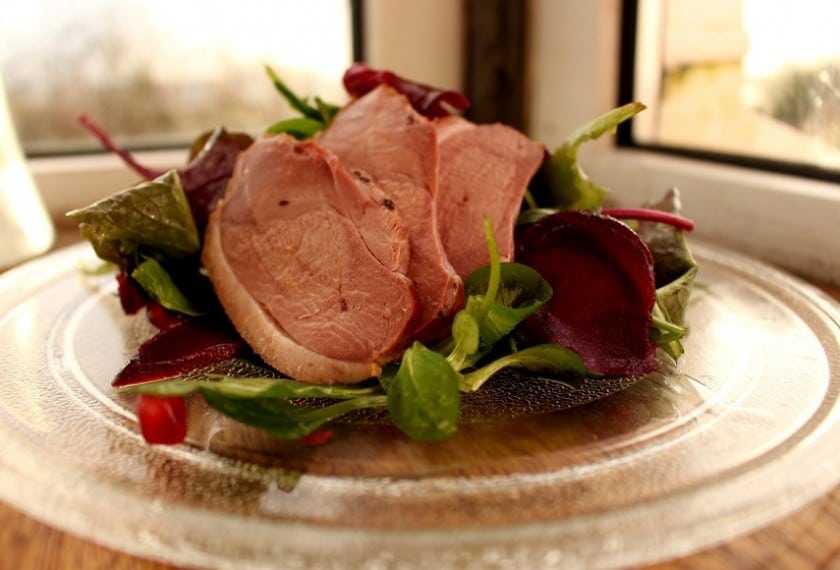 Ingredients
1 smoked duck breast
1 packet of salad
1 beetroot – Thinly sliced
1 handful of pomegranate seeds
Balsamic/ olive oil dressing
Method
Place the beetroot, pomegranate and salad leaves in a bowl and toss lightly with the balsamic/olive oil dressing. Slice the smoked duck thinly. Place in desired plate/bowl. Lay the smoked duck breast on top and enjoy.
Dairy Free & Gluten free

You may also like
Simnel Cake

Ballymaloe House is home to the cooking dynasty of the Allen family, so you know you are in for a gastronomic treat when you dine here. This elegant country house has all the elements you will need to enjoy a relaxing full of great hospitality and of...

Traditional Roast Beef Dinner

The suburbs of Cork City are home to a little secret. Located near Douglas, just a short drive from the centre of the Rebel City, Maryborough Hotel and Spa is set in a private estate of mature grounds and gardens. You can sense the 300 years of history...