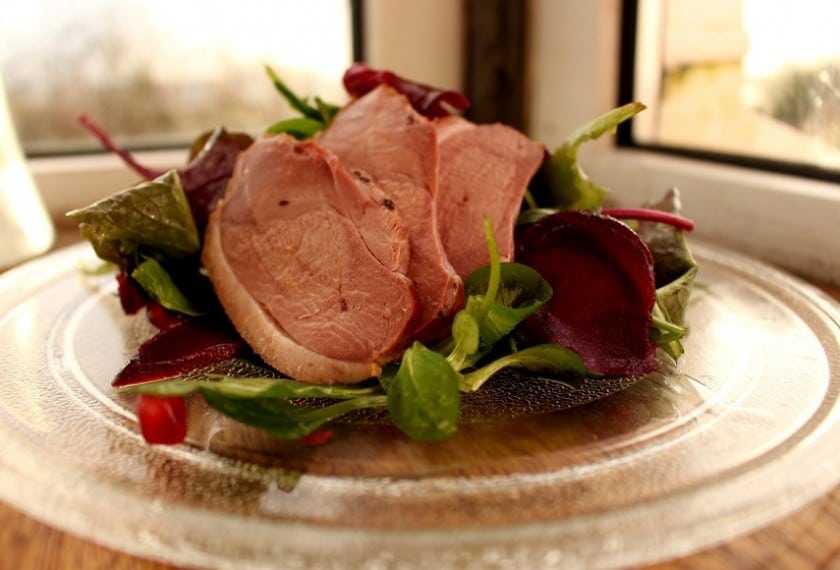 Ingredients
1 smoked duck breast
1 packet of salad
1 beetroot – Thinly sliced
1 handful of pomegranate seeds
Balsamic/ olive oil dressing
Method
Place the beetroot, pomegranate and salad leaves in a bowl and toss lightly with the balsamic/olive oil dressing. Slice the smoked duck thinly. Place in desired plate/bowl. Lay the smoked duck breast on top and enjoy.
Dairy Free & Gluten free

You may also like
New Season Irish Carrot Cake

International Guest Chef Fred Cordonnier. Recipe baked by Aisling Boggan from team Good Food Ireland.