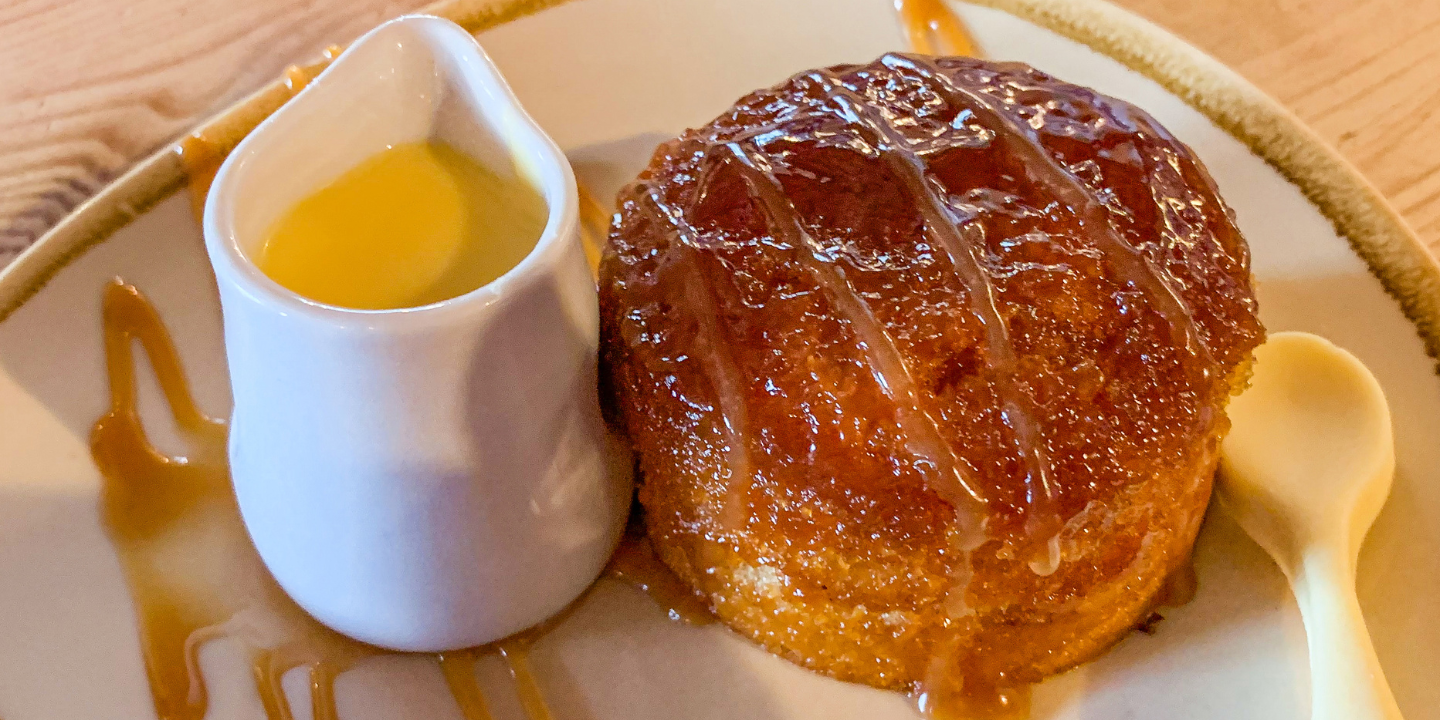 Ingredients
11oz (4 or 5) eggs
11oz caster sugar
11oz self-raising flour
11oz butter
2 tablespoon Golden Syrup

Method
Butter into Pyrex pudding bowl (2-litre capacity) and place 2 tbsp Golden Syrup into the bottom of the bowl.
In a magimix, whizz up eggs, sugar, flour, and butter together until just blended (do not over mix).
Spoon mixture into pudding bowl on top of the Golden Syrup.
Cover with 2 layers of tin foil and secure with a rubber band or string.
Place pudding in the top of a double steamer and have on a low heat for 2 hours.
Turn the pudding out onto a plate and pour overheated Golden Syrup, serve with whipped cream and/or vanilla ice cream and a jug of heated Golden Syrup.
Visit Our Shop

You may also like
Rhubarb Martini

What a delight to see rhubarb fabulously starting to make its presence known in the garden. As we are leaving our caves, and with more sunny days, we decided to share this easy and seasonal drink with you.