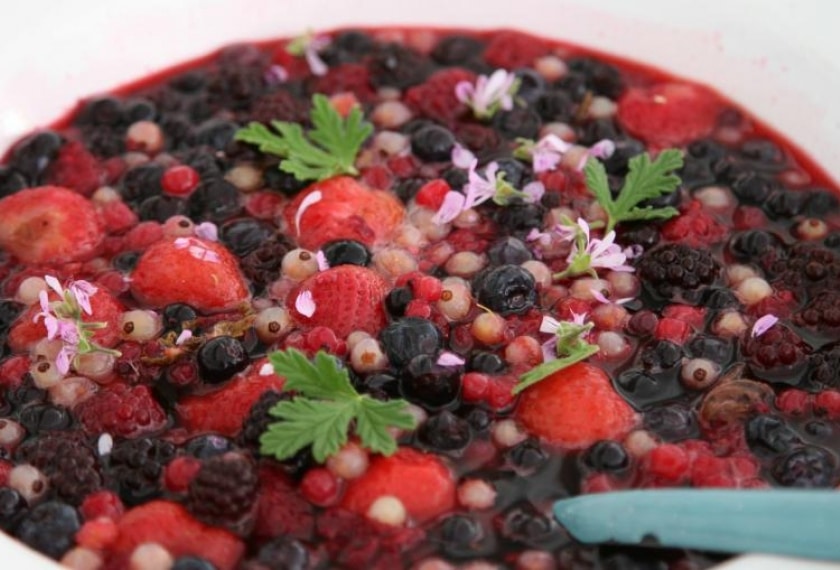 Ingredients
110g raspberries
110g loganberries
110g redcurrants
110g blackcurrants
110g quartered strawberries
110g blueberries
For the Syrup:
400g Sugar
450ml Water
6-8 Sweet Geranium Leaves
Method
Place the berries in a glass bowl.
Put the sugar, water and sweet geranium leaves into a stainless steel saucepan and bring slowly to the boil, stirring until the sugar dissolves.
Boil for just 2 minutes. Cool for 4-5 minutes, then pour the hot syrup over the fruit and allow to macerate for several hours.
Remove the geranium leaves.
To Serve: Serve chilled in a large glass bowl or individual martini glasses.
Garnish with a sprig of geranium and serve with softly whipped cream of vanilla ice-cream.

You may also like
New Season Irish Carrot Cake

International Guest Chef Fred Cordonnier. Recipe baked by Aisling Boggan from team Good Food Ireland.