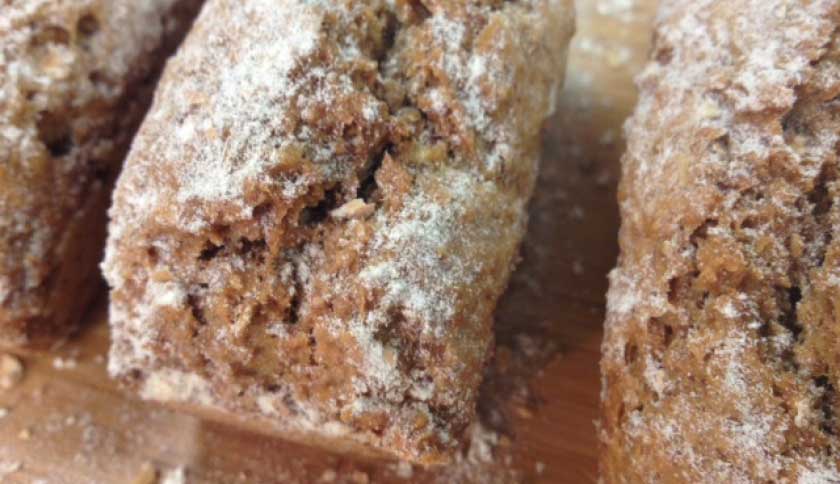 Ingredients
510g Brown flour
170g Plain flour
9g Brown sugar
13g Bread soda
95g Butter
3g Salt
40g Eggs
600g Buttermilk
Method
Place all ingredients except the eggs and buttermilk in a mixer with a spade attachment.
Mix for 10 minutes until the butter has fully mixed with the dry ingredients.
Mix in the eggs and buttermilk, and then turn off the mixer.
Take 18 mini loaf moulds and grease.
Spoon your mixture into a piping bag and pipe into the moulds.
Egg wash and sprinkle with brown flour to finish.
Cook at 200°C for 35 minutes.
Makes 18 mini loaves.

You may also like
New Season Irish Carrot Cake

International Guest Chef Fred Cordonnier. Recipe baked by Aisling Boggan from team Good Food Ireland.