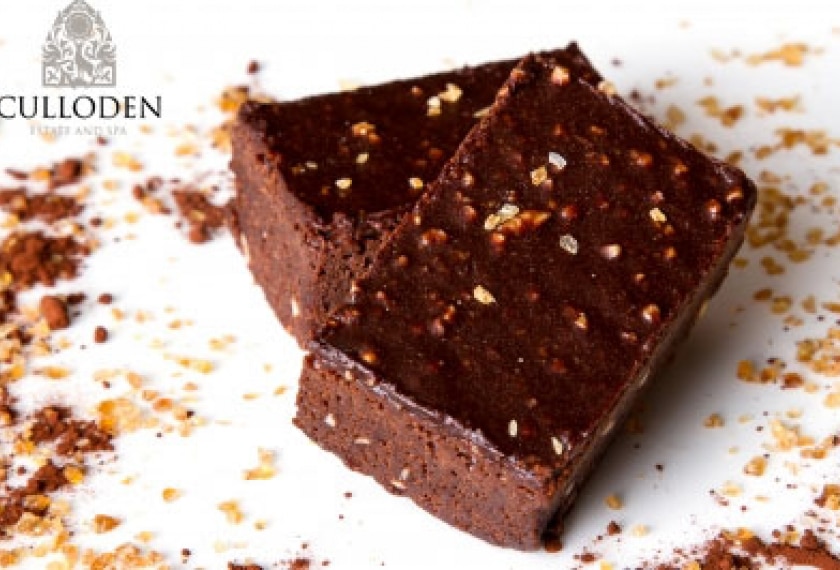 Ingredients
1 cup bread (or all-purpose) flour
3/4 cup cocoa powder
1/2 teaspoon kosher salt
6 tablespoons unsalted butter
10 ounces dark chocolate chips
1/2 cup milk chocolate chips
4 large eggs
1 cup sugar
1 1/4 cups Guinness beer, no foam
1 cup semi-sweet chocolate chips
Powdered sugar, for dusting
Method
The Batter:
The dark chocolate and milk chocolate need melted together and then added the other chocolate chips before baking.
Be sure to melt the butter with the chocolate or it'll be too thick to work with.
The one thing you might be able to cut back on a bit in this recipe is the sugar. I used a full cup, but I think you could take it down to 2/3 of a cup without too much issue.
However much you decide to use, whisk it together with the eggs until the mixture is light and the sugar is mostly dissolved.
When the chocolate and butter is melted, let it cool a bit so it doesn't cook the eggs and then slowly whisk it into the egg mixture.
The Guinness is subtle in the final brownies, but I think it adds a nice touch.
Any dark stout would work fine, just make sure to not have any foam when you are measuring the beer. Just pour the beer into the chocolate base and stir it together. Easy enough!
Once the base is done, whisk together the dry ingredients in a separate bowl (flour, salt, and cocoa powder). Then fold the dry stuff into the wet ingredients. It's okay to have some lumps in the batter.
Baking the Brownies:
I recommend lining a 9×13 pan with parchment paper and then pouring the batter into the pan. The parchment paper will make it a lot easier to get these out after baking. Not essential, but a nice trick.
Sprinkle on the rest of your chocolate chips before baking!
Bake these guys at 180°C until a tester comes out mostly clean from the centre, about 30 minutes.
Let them cool a bit and then you can just lift them out of the pan and fold back the parchment paper.

You may also like
White Chocolate Soup

Noel McMeel is a chef from Northern Ireland, who is the executive head chef at Lough Erne Golf Resort and Hotel in Enniskillen, County Fermanagh.

Chicken, Mushroom, Potato and Thyme Winter Stew

A perfect, slow-cooked chicken, mushroom, potato and thyme stew recipe, that feeds a party. Consider preparing this hearty dish, full of tender meat pieces and mouth-watering vegetables a day ahead to allow it to develop best, rich flavour.