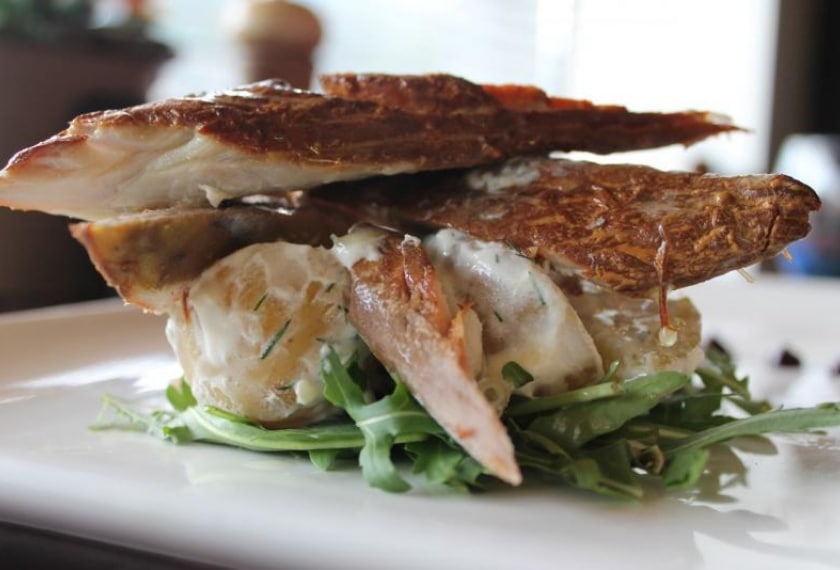 Ingredients
350g new potatoes
100g crème fraîche
1 tsp horseradish cream
juice of 1 lemon
2 smoked mackerel fillets (about 200g total weight), skinned and flaked
85g bag rocket
Method
Cook the potatoes in a large pan of boiling salted water for 15-20 minutes or until tender.
While the potatoes are cooking, mix the crème fraîche in a large bowl with the horseradish cream and lemon juice. Season well with freshly ground black pepper (there's no need for salt because of the saltiness of the smoked mackerel).
Drain the potatoes and leave to cool slightly. Tip into the crème fraîche mix and stir so it coats them and becomes quite runny. Now add the smoked mackerel, rocket and toss gently together.
Serve immediately (it's best while still warm).

You may also like
New Season Irish Carrot Cake

International Guest Chef Fred Cordonnier. Recipe baked by Aisling Boggan from team Good Food Ireland.