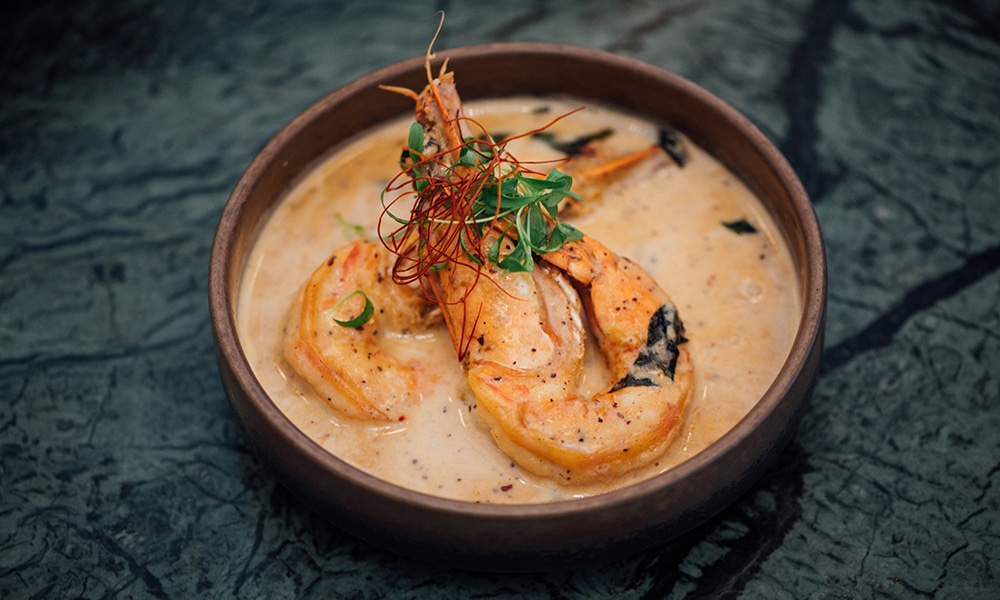 Ingredients
50 g (2oz) Butter

250 g (10oz) Potatoes

2 Onions (diced)

150 g (6oz) diced Carrots, Leeks and Celery

300 g (12oz) Cubed Fish: Smoked Haddock, Cod, Shrimp, Mussels, Salmon & Monkfish

Salt and Pepper

2 Bay Leaves

125 ml Cream

1 ½ litres Fish Stock

½ Glass of Brandy

¼ Litre Milk

50 g (2oz) Chopped Parsley

Method
Melt the butter in a large pot; add carrots, leeks, celery and onion and sauté for 3-4 minutes. Add potatoes, bay leaves and brandy and cook for a further 3 minutes. Add fish stock and milk and bring to the boil. Then add the fish and simmer for 5-8 minutes over medium heat. Add cream and parsley, season with salt and pepper and bring back to the boil. Serve with homemade brown bread.

You may also like
Ballymaloe Strawberry Shortcake

It's summer time and nothing evokes summer as much as a strawberry dessert. Myrtle Allen is a national treasure. Everyone who knows anything about proper Irish food knows that. She's a real culinary heroine without whom the food culture of this country...

Fish Pie – Greenwich Cafe

Greenwich Café is located on the corner of Caroline St and Maylor St directly behind Brown Thomas in Cork city center. Greenwich is an emerald that shines the torch for Irish food and ingredients at a top-quality level.

Easter Scrambled Egg (shells) with Burren Smoked Salmon

The Burren Smokehouse is a family-run business which was set up in 1989 by Birgitta & Peter Curtin. The quality of their Smoked Salmon has grown exponentially from the pubs, hotels and restaurants in the Lisdoonvarna area in Co. Clare to now supplying...