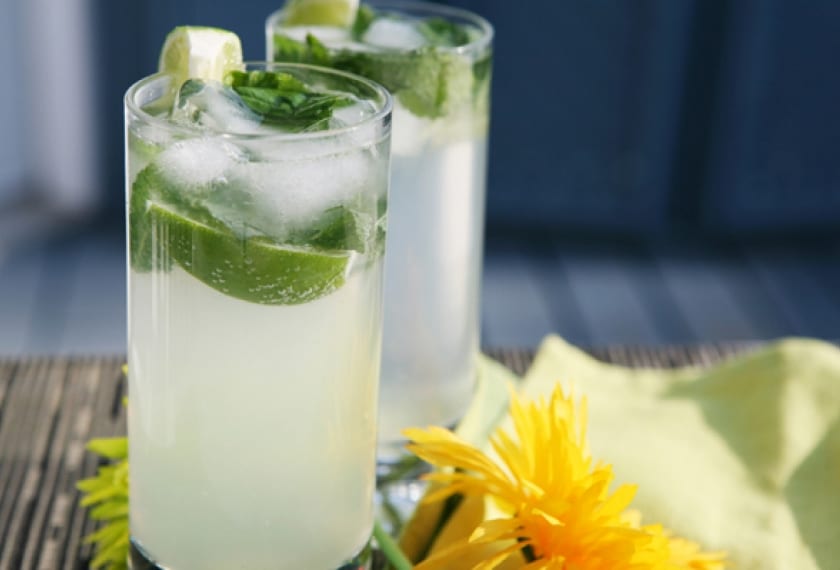 Ingredients
Per serving:
1 part Light Rum
1 part Wild about Syrup (Rhubarb, Nettle, Raspberry)
Half a lime cut into wedges
Fresh mint leavesSoda or sparkling water
Method
Fill a tall glass with crushed ice, add light rum, mint syrup, fresh mint leaves and lime wedges, lightly crush to release flavours. Top up with soda or sparkling water and serve

You may also like
Realt na Mara Oysters with Mignonette Sauce

Realt na Mara Shellfish was founded in 2015 by Micheál Sugrue and Emmet Casey. From their farm just outside of Killorglin Micheál and Emmet produce a range of high quality Irish Mussels and Irish Oysters. The unique environment lends itself to the...

Realt na Mara Steamed Mussels with White Wine Sauce

Founded in 2015 by Micheál Sugrue and Emmet Casey, Realt na Mara Shellfish produces a delicious range of Cromane Irish Oysters and Cromane Irish Mussels. Nutrients, taste and texture from the MacGillycuddy Reeks and the local Laune, Caragh and Maine...