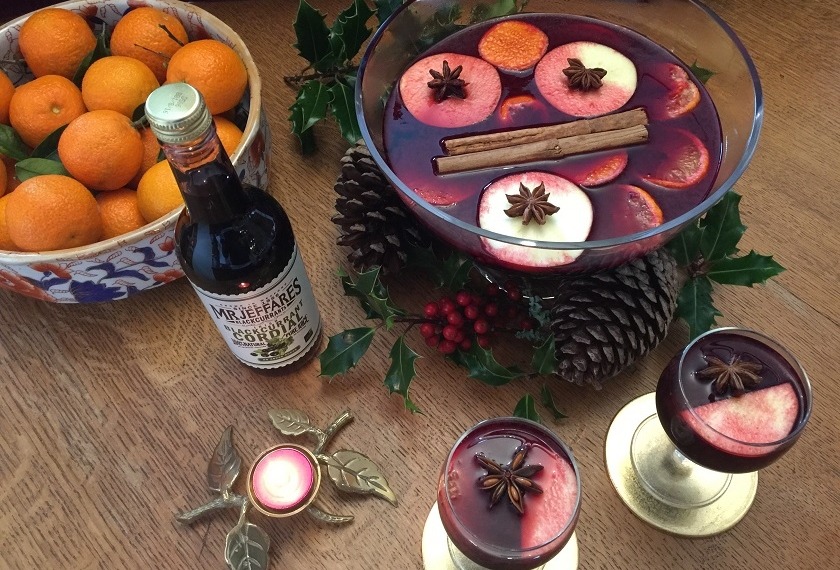 Ingredients
This old Jeffares family recipe packs a punch in the health stakes, potentially warding off all sorts of bugs and boosting winter wellness. It is a delicious winter warming non-alcoholic, no added sugar alternative.
500ml of Mr Jeffares Irish Blackcurrant Cordial with No Added Sugar
1000ml of of Water
Whole Orange Sliced, Studed with Cloves
Whole, Irish Apple Sliced
6 Star Anise
2 Cinnamon Sticks
Method
Heat up the blackcurrant Cordial and water with spices and fruit slices – but do not boil.
Keep warm for 1 hour allowing time to diffuse the spices.
Strain and serve.
Serve from heat or in a decorative punch bowl to create that extra style and add some freshly sliced fruit.
Can be made ahead of time and reheated, often giving a better taste and flavour.

You may also like
New Season Irish Carrot Cake

International Guest Chef Fred Cordonnier. Recipe baked by Aisling Boggan from team Good Food Ireland.