Good Food Ireland® Approved Since 2020
We stand over our recommendations. With exacting selection and regular review processes we ensure a rewarding local Irish ingredient led experience. You can count on it!
Overview
Butler's Organic Eggs was founded in 2006 and is located just outside Hacketstown, Co. Carlow near the border with Co. Wicklow. Here David and Paula Butler, first generation poultry farmers, produce an amazing range of organic eggs that are much loved by chefs, good food shops and the public in general. Their eye catching off-aqua coloured branding has been a draw for many customers, who never look back after tasting these delicious organic eggs!
---
Meet the Maker
This wonderful family business has David and Paula Butler at its helm. Since founding their venture in 2006, this couple have worked tremendously hard to realise their vision of creating a successful and sustainable operation producing top quality organic eggs. From humble beginnings with 250 hens and a DIY hen house, the business has grown exponentially and now features a fully automated poultry unit the is certified organic by the Irish Organic Association. David quickly identified a niche market for organic eggs, following a growing global trend of good wholesome food without additives or interference. The farm now accommodates 4,000 laying hens.
This truly is a family business, with each member playing a part, including the kids. David manages the day to day farm operations while Paula handles business development and marketing. Their son Noel, can often be found with Dad on the farm or accompanying him on deliveries. Their daughter Kate, is very proud of their hens and will happily show you around their living quarters and share with you their pet names. She also has her own smaller hen house within their back garden. The future of Butler's Organic Eggs looks bright indeed!
David Butler truly believes that the happier the hen the better quality the egg and we can't argue with the results. Their 4,000 strong brood of hens have free roam of the 4 acres of organic pasture that makes up the family farm. They spend their days from sunrise to sunset leisurely grazing on worms and herbs from the land before returning to their indoor living space. Here they are provided with nesting, feeding, drinking and feeding space, all the comforts they will need until they can once again roam outdoors the next morning. Hens can traverse in or outdoors throughout the day as they wish.
In keeping with their organic status that is regulated by Irish Organic Association (IOA), the Butler's hens' diet is supplemented by organic feed that is free from chemicals and additives. The land is completely free of pesticides or GM organisms. There is no interference whatsoever in their natural process. This leads to better quality eggs and that give better quality taste to consumers. Regular inspections by the IOA are undertaken to ensure continuous adherence to regulations on producing organic foods.
Once eggs are collected, they are processed on site. Each egg is stamped and labelled organic and can be clearly traced back to the Butler's farm. Eggs are then packaged and ready for delivery. David delivers to a number of locations including good food shops and super markets across Carlow, Wicklow, Dublin, Kildare and Meath and their business is fast becoming the largest supplier of premium quality organic eggs for the region. With demand for their eggs only growing, it seems that the Butlers have 'cracked' the code for a successful family business!
---
Other Facilities
Butler's Organic Eggs brood of hens have the pleasure of roaming their 4 acres of land from sun up to sun down. They graze on land that is completely organic owing to the exceptional taste their farm fresh eggs.
---
Sustainability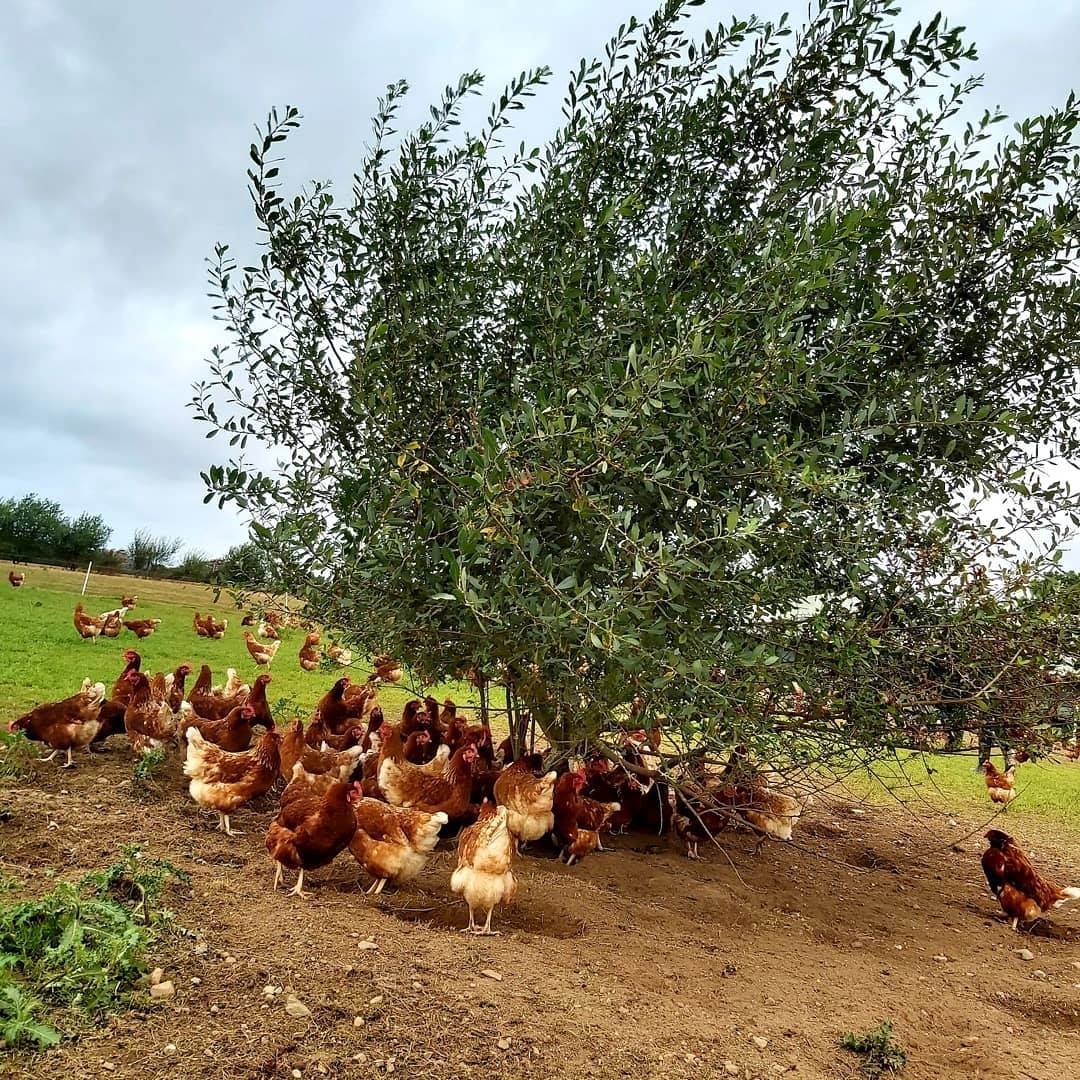 David and Paula Butler are deeply committed to running their business in an organic fashion. They operate and produce their organic eggs in such a way that there is as little environmental impact as possible. Good animal welfare is assured with the conditions in which they house their brood of hens along with the expansive space in which they have to roam each day. Their land contains no pesticides or chemicals which has a positive impact on the natural flora and fauna that resides on their land.
---
Leave review
WHAT CUSTOMERS VALUED AND ENJOYED
There are no reviews yet. Be the first one to write one.
---
Nearby Experiences
Experiences

Accommodation

Dining

Cook & Shop

Meet the Makers