Good Food Ireland® Approved Since 2009
We stand over our recommendations. With exacting selection and regular review processes we ensure a rewarding local Irish ingredient led experience. You can count on it!
Overview
It's the cows that make this ice cream so special. Only the most premium milk produced from the Taylors' pedigree herd is used to produce this luxury range of ice cream. You won't find any artificial additives, artificial stabilisers or artificial ingredients in any of the Glastry Farm range.
---
Meet The Maker
Glastry dairy farm on the Ards Peninsula in Northern Ireland has been home to the Taylor family since 1856. Since 2007, the farm has seen the old milking parlour converted into a modern creamery that produces award-winning ice cream. The fifth and sixth generations of the Taylor family are now involved in the business which has grown from a mixed farm to one which manufactures luxury ice creams and sorbets.
Glastry Farm Ice Cream has classic flavours as well as vegan sorbets and more unique flavourings.
The Taylor family have been farming the land at Glastry Farm near Kircubbin, Co. Down since 1856. This production is a real family affair, with the parents at the helm of production, a son looking after the dairy herd and a daughter minding the accounts. Their ice creams have won countless prestigious awards and is available in many of the country's leading restaurants.
It's the rich farmland and happy cows that results in such a naturally delicious product. The land is lush, thanks to the area's unique micro-climate which makes it a little warmer than other parts and helps make the milk for the ice cream so creamy and rich.
The first member of the flavour family, Vanilla Bean, is still the head honcho, but so many other flavours have since been added. Glastry Farm Ice Cream produces 18 luxury ice cream flavours and 7 sorbet flavours. These include Yellowman Honeycomb, Rhubard and Custard, Berry Berry Blueberry and Irish Whiskey.
---
Sustainability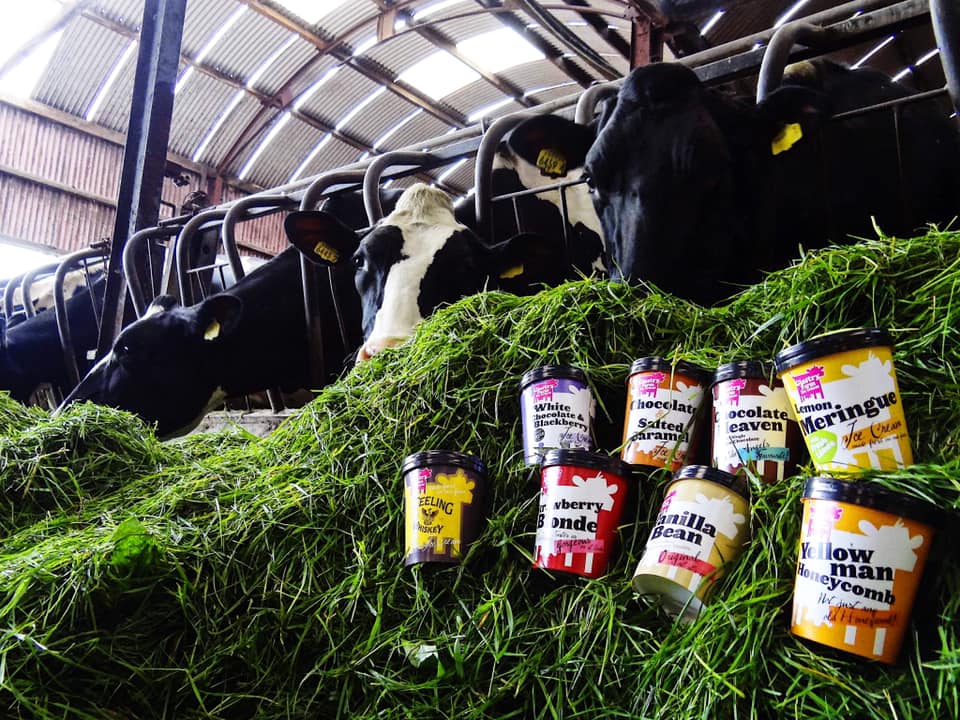 Glastry Farm Ice Cream is passionate about creating a sustainable and ethical product, with a detailed Code of Conduct that outlines the company's ethical and compliance standards for conducting business responsibly. The company tries to understand and manage its impact environmentally and maintain strict food safety standards while sharing its experience to help meet economic and social challenges.
The production facilities on the farm are fully approved by the Environmental Health Authority.
---
Leave review
WHAT CUSTOMERS VALUED AND ENJOYED
There are no reviews yet. Be the first one to write one.
---
Nearby Experiences
Experiences

Accommodation

Dining

Cook & Shop

Meet the Makers