Good Food Ireland® Approved Since 2011
We stand over our recommendations. With exacting selection and regular review processes we ensure a rewarding local Irish ingredient led experience. You can count on it!
Overview
Kearns Fruit Farm, based in Enniscorthy Co. Wexford, is one of Ireland's leading suppliers of strawberries, raspberries and blackberries to a variety of retailers throughout the country.
---
Meet The Maker
Kearns Fruit Farm is a family affair, operated by Jim, Susan and son Noel, daughter Patricia and son-in-law Damien Fitzhenry. This farm in the rolling Wexford countryside has been in the Kearn's family for over forty years. During that time, the expertise of growing succulent summer berries has grown and grown. Jim follows his father's footsteps in soft fruit growing. He and his wife Susan run a modern operation, which produces strawberries from May to November and raspberries in June, July and August.
Kearns Fruit Farm started growing strawberries in the mid-1950s for Chivers Jam. Since then, Kearns Fruit Farm has developed into one of the largest strawberry producing farms in Ireland. The Kearns Fruit farm smallholding uses a mix of polytunnels, glasshouses and Spanish tunnels – the latter are polytunnels supported on 'stilts' which allows fresh air and natural light to enter the tunnel from the base – to grow fruit of the highest quality.
The strawberry crop is made up of the Elsanta variety, sweet plump and juicy, with a small amount of Sonata which has a pleasant fresh taste. Raspberry varieties include Tullameen, Polka and Glenample. Chemicals are kept to a minimum in the pest control area, so natural biological methods mean less need for pesticides during the crucial times when crops are flowering and berries are being formed. Strawberries here are propagated mainly from the shoots and runners of the farm's own plants, which means consistent quality at all times. All fruit is grown in peat too, which comes from the natural boglands in the County Meath region.
The dedication to quality is apparent in every step of production. At harvest, crops are handpicked to ensure the highest quality fruit reaches the shops.
Find their delicious fruit under the Sunny Wexford Strawberries brand in some independent retailers and under own-label brands in some supermarkets.
---
Sustainability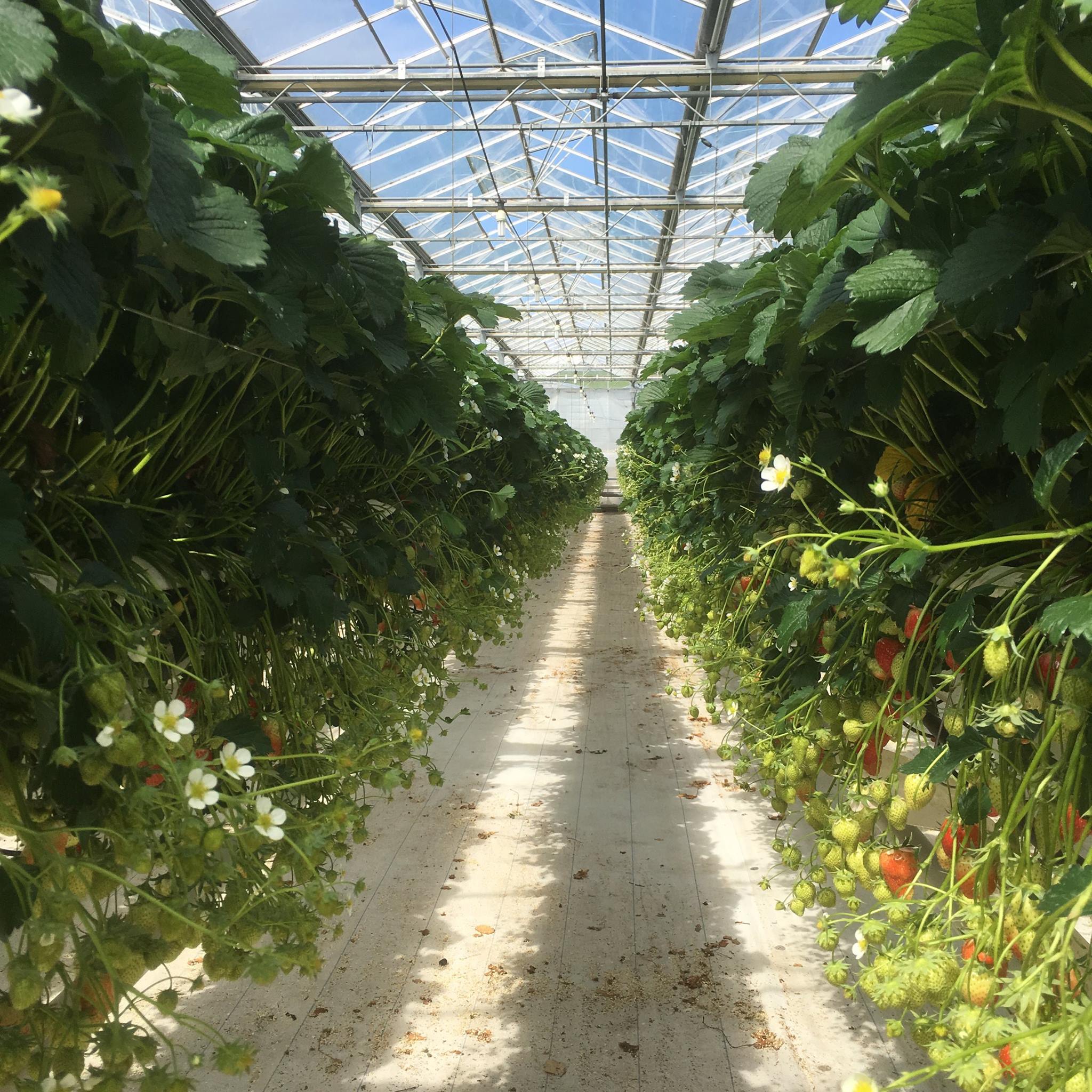 Kearns Fruit Farm is a proud member of Origin Green – Ireland's food and drink sustainability programme. Its responsibilities in ethical trading, environmental and quality responsibilities are at the cornerstone of its culture and environment. This is a true homespun outfit, which focuses on producing a good quality Irish soft fruit crop using as much local labour and local supplies as possible.
---
Leave review
WHAT CUSTOMERS VALUED AND ENJOYED
There are no reviews yet. Be the first one to write one.
---
Nearby Experiences
Experiences

Accommodation

Dining

Cook & Shop

Meet the Makers