Good Food Ireland® Approved Since 2013
We stand over our recommendations. With exacting selection and regular review processes we ensure a rewarding local Irish ingredient led experience. You can count on it!
Overview
Keogh's farm is committed to producing Ireland's finest potatoes, crisps and snacks that are truly grown with love. Their potato crisps are hand cooked in small batches using potatoes grown on their farm, the finest quality sunflower oil and seasoned with ingredients sourced from local Irish suppliers.
---
Meet The Maker
The Keogh family have been farming the fertile lands of North County Dublin for over 200 years. They launched their artisan crisps in 2011 and to date are the only people in the world to market potatoes and crisps under the one brand.
It's a real family affair: Dad Peter is now at the helm of the business end of production, joined by sons Tom and Ross. Peter's brother Derek and his son Tony are charged with growing the best quality spuds for the job.
Keogh's grow several varieties of potatoes for the home market and for their exclusive range of crisps, made in the 'crisping house' on the farm. Crisp varieties like Lady Claire, Lady Rosetta and Verdi are specially grown for crisp making. Each bag of Keogh's crisps has a unique 'Spud Nav', stating potato variety and field of growing, and even the name of the person who cooked them.
From start to finish, the process of making and bagging Keogh's crisps takes about 15 minutes. That's fast. Freshly harvested Keogh's potatoes come in at one end of the crisping house, ready to be sliced. Crisps are cooked in fresh high oleic sunflower oil in a deep fat fryer brought in specially from the US. This is done by hand, with slices turned gently in the hot oil for crisp perfection. Crisps are then hand graded – only prime specimens make it into the bag! Those that pass the quality test are tossed carefully in seasonings made from natural ingredients.
Flavours include Dubliner Cheese from West Cork, Irish Atlantic Sea Salt from the Beara Peninsula, Roast Beef and Waterford's Dungarvan Black Rock Irish Stout, and Shamrock made with real shamrock grown in Ballinskellig's County Kerry.
Keogh's recently added a delicious range crinkle cut crisps and a range of popcorn to their brand. Fans of Keogh's crisps can now enjoy three flavours of popcorn including Honey & Sea Salt, Irish Atlantic Sea Salt, and Sweet Chilli & Cherry Tomato. Their premium wholegrain popcorn ticks all the healthy boxes, as it's high in fibre, gluten-free, lactose-free, non-GMO, vegan and vegetarian friendly.
---
Sustainability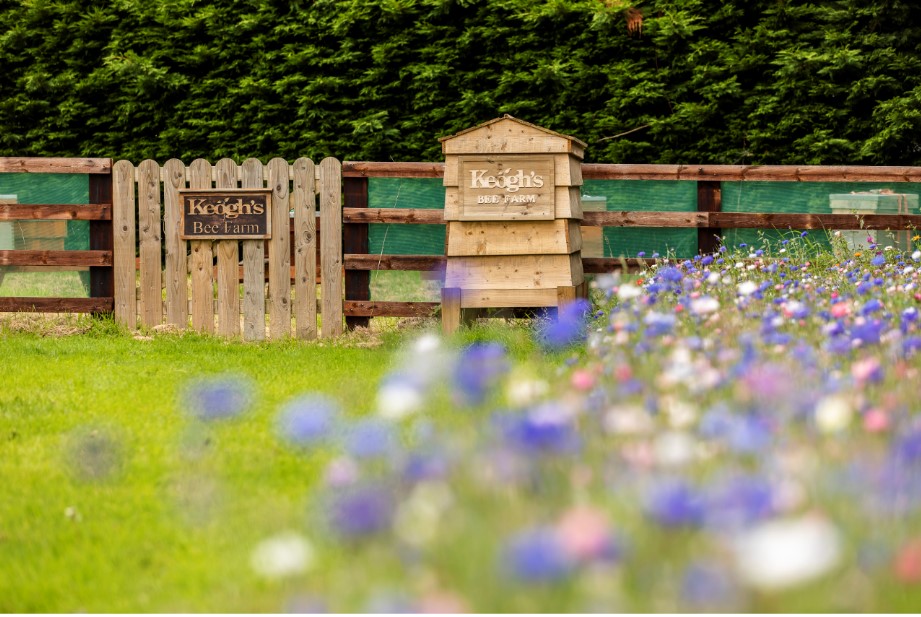 Keogh's take sustainability and social responsibility one step further, by sharing their knowledge with farmers in Ethiopia. Their friendship with Vita the 'Irish Based International Development Agency' brought the company to the highlands of Southern Ethiopia where they have established potato cultivation in the region.
Keogh's are assisting in providing homes in Southern Ethiopia with custom-built fuel-saving stoves, which cut down on the amount of fuel burnt. They are also installing wells for fresh, clean water. All these elements helped in cultivating the land and provided a better base to grow potatoes, as well as helping the environment.
On top of all that, Keogh's Crisps have been reducing their carbon footprint on the environment and are proud to say that they are now a carbon neutral business.
On the farm you will also find that they practice beekeeping, a wonderful sustainable project to help our environment.
---
Leave review
WHAT CUSTOMERS VALUED AND ENJOYED
There are no reviews yet. Be the first one to write one.
---
Nearby Experiences
Experiences

Accommodation

Dining

Cook & Shop

Meet the Makers