Good Food Ireland® Approved Since 2017
We stand over our recommendations. With exacting selection and regular review processes we ensure a rewarding local Irish ingredient led experience. You can count on it!
Overview
Leahy Beekeeping is a small, family-run business from the West of Ireland that produces Sliabh Aughty Honey. The honey is 100% raw, single filtered and unpasteurised and it retains all of the pollen's antibacterial and medicinal properties. Sliabh Aughty offers a variety of other products made from the beeswax from their own hives and other natural organic ingredients, including natural Irish skincare gift sets and a range of beautifully packaged beeswax products such as beard wax, hair wax, lip balms, lavender hand cream and orange and peppermint foot cream.
---
Meet The Maker
To hear Noel Leahy speak about his bees is like listening to a passionate storyteller weaving a magical tale. A third-generation beekeeper, Noel has over 150 hives, mostly up in the high mountains of Sliabh Aughty and surrounding lands. Noel's Sliabh Aughty Honey is produced in a wonderful collaboration with neighbouring farmers, who he managed to persuade to work with him to encourage and nurture the bees.
When it comes to honey production, Noel never stops being curious. Experiments with flavouring his honey with herbs, blending different kinds of honey and even smoking honey!
The mountain range of Sliabh Aughty, which stretches through Galway and Clare, provides the perfect backdrop for the production of Sliabh Aughty Honey. This honey, which reflects a wild and diverse region, is produced a few miles away from Loughrea in County Galway, by Noel Leahy.
The land on the mountain is natural and unspoiled with lots of lush meadows, full of wildflowers and herbs, raised bog areas covered with purple heather and bog cotton. The combination of the fantastic landscape and flora gives the honey a unique and pure flavour.
Noel's Sliabh Aughty Honey is produced in collaboration with neighbouring farmers. As a result, the farmers tell him if they are spraying crops, harvesting or doing any other farming practices that may endanger the bees or threaten their environment. It took a couple of years for the bee stocks to flourish. Experimentation in honey production involved placing hives in different locations and harvesting honey at different times in the season, to see where the best flavours and quantities were. Like every other traditional skill, the knowledge of beekeeping is handed down through generations, and Noel has it down to a fine art.
Harvesting the honey requires carefully removing the honeycombs from the hives. These are then placed in a stainless steel diffuser, which spins to allow the honey to flow from the honeycombs, to be decanted into buckets which are labelled and dated. From here, the honey is left to crystallise which brings out the flavours and allows the honey to darken and mellow. Before bottling, the honey must be returned to the temperature of the hive, so it regains normal consistency. The end product is like an elixir of fragrant flavours and nuances, gained from the wild heathers, wildflowers and shrubs which dominate the Sliabh Aughty range. It's a taste of Galway in a jar – no wonder so many top chefs are eager to use it in their kitchens.
Noel's daughter is also making an impact on the business, not only in honey but healthcare and beeswax products. New developments include skincare and beauty products. These natural skin care products are made from the beeswax from their own hives and other natural organic ingredients.
---
Other Facilities
Beekeeping is fast becoming a popular hobby or activity in Ireland as people look to more sustainable ways of living. Noel provides wonderful tours of his beekeeping operation and will happily talk you through the vital role bees play in our biodiversity.
Tours of the beekeeping facilities are available by appointment. Come and see the inner workings of a hive, the process of honey-making and sample their quality products. Learn about the importance of the bees in the eco-system and food chain. This is a hands-on tour where you will put on a bee suit and get to see the hive close up.
---
Sustainability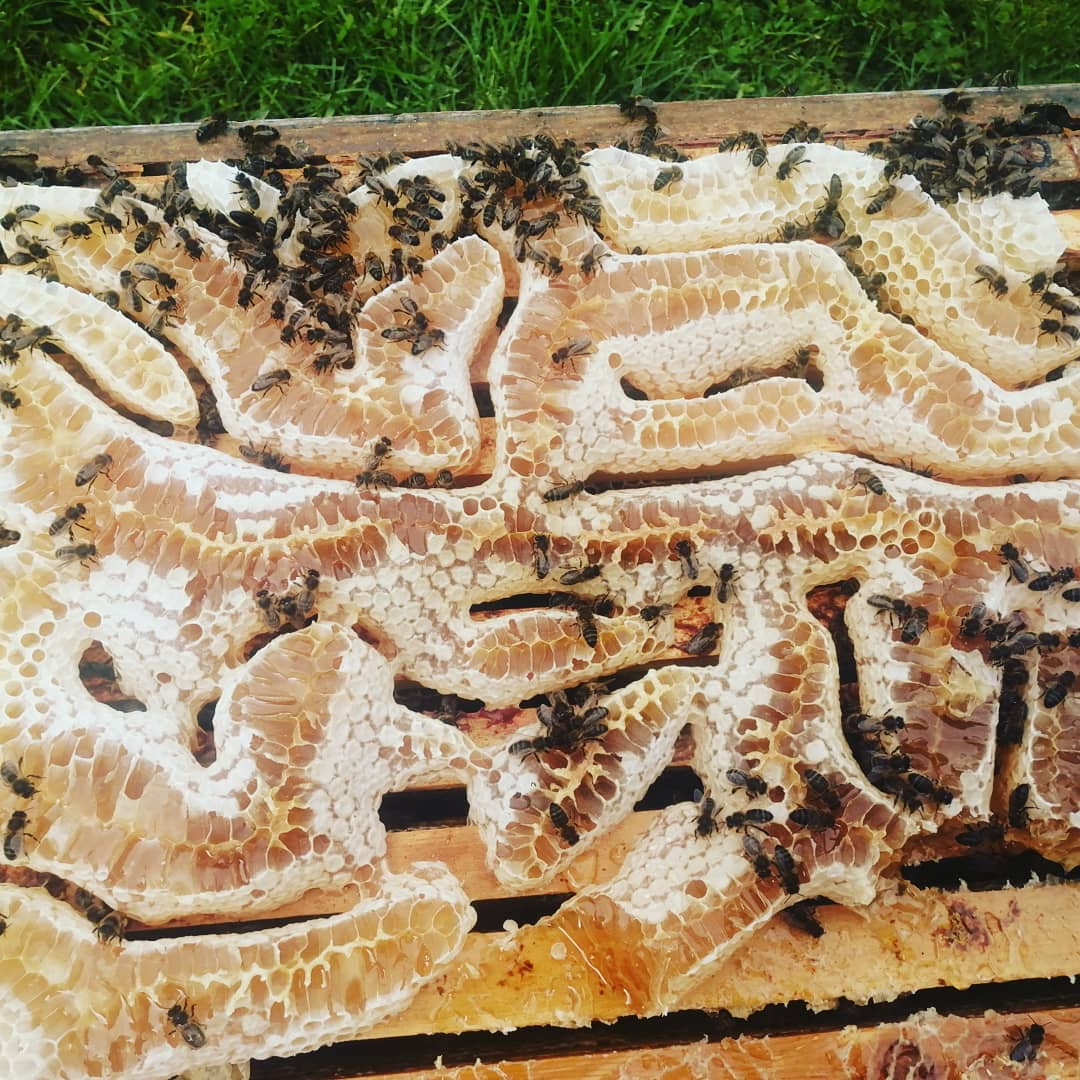 The welfare of honey bees lies at the heart of sustainable beekeeping and this is an aspect that Leahy Beekeeping focuses on hugely. They really care about their hives. Bees also help with biodiversity in the area and play a key role in sustainable environments. When Noel Leahy isn't looking after his hive, he's working closely with Galway University to research and record the bee population and how to stop the decline of bees in Ireland and worldwide.
---
Leave review
WHAT CUSTOMERS VALUED AND ENJOYED
There are no reviews yet. Be the first one to write one.
---
Nearby Experiences
Experiences

Accommodation

Dining

Cook & Shop

Meet the Makers