Good Food Ireland® Approved Since 2020
We stand over our recommendations. With exacting selection and regular review processes we ensure a rewarding local Irish ingredient led experience. You can count on it!
Overview
Fresh locally caught fish is brought to your doorstep with Port 2 Door. This family business has been supplying fresh fish and seafood to the local Donegal region for over 20 years and is now offering a nationwide delivery service for those living further afield through their Port 2 Door business.
---
Meet the Maker
Brandon McClay runs Port 2 Door and the fresh fish and seafood is sourced through sister company, Starcrest Seafoods. This company has over 20 years' experience in working in the fishing industry, supply customers with the very best locally caught fish and seafood.
Port 2 Door offers a valued service to customers; tailor-made home delivery of fresh fish and seafood retail service for locals and those living nationwide. This family business, Starcrest Seafoods from which the produce comes is located in coastal Donegal and sources fresh catch each day from the fishing port of Killybegs and from local fishermen and producers. Since being founded in 2004, they have cultivated a strong reputation for excellence in their produce and service to customers.
So, what can customers expect? Port 2 Door operates primarily around their online shop. Customers simply pick their items and proceed to checkout. Home delivery is available nationwide, ensuring your order arrives right at your door.
The Port 2 Door range is varied and exciting, customers can choose from a number products including fresh or frozen fish, smoked fish, white fish, shellfish and more. Items of course follow a seasonal pattern and change depending on availability. Customer favourites such as smoked organic salmon, lobster, crab, wild Atlantic oysters, monkfish, black sole, cod, whiting, haddock, lemon sole, hake and mackerel are all available to buy in varying sizes and portions.
All fish and shellfish will be expertly prepared and processed by the Port 2 Door team, with fish arriving at you filleted, de-boned and thoroughly cleaned. Also, shellfish such as prawns are peeled and deveined for your convenience. Products are vacuum packed with a chill pack and placed in a recyclable container delivered to your doorstep. All you'll need to do is season, cook and enjoy! Fulfilment of orders takes place Monday-Wednesday if you want to ensure a quick, next day delivery.
Port 2 Door is an exciting manifestation of the ever-increasing demand for fresh produce online, especially in the present times' circumstances. It is a valued service for customers, offering them prompt convenience in top quality produce at the simple click of a mouse.
---
Other Facilities
Locals and visitors to Donegal can buy their fish direct from Port 2 Door as they often attend local farmers' markets.
If you frequent the local markets across Donegal make sure to keep an eye out for the Port 2 Door Market Stall. A variety of fresh fish and seafood is available here to pick up and enjoy at home. Choose from mussels to hake, salmon fillets, tuna, mackerel and much more.
---
Sustainability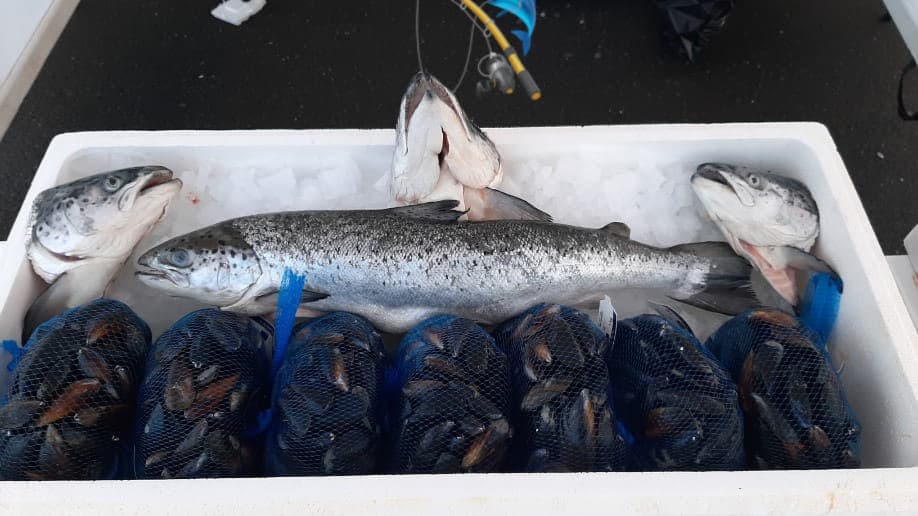 Port 2 Door through their sister company, Starcrest Seafoods, sources fresh fish and seafood exclusively from local fishing ports, fishermen and producers in support of the local economy. Orders to customers arrive in fully recyclable containers leading to no excess environmental waste.
---
Leave review
WHAT CUSTOMERS VALUED AND ENJOYED
There are no reviews yet. Be the first one to write one.
---
Nearby Experiences
Experiences

Accommodation

Dining

Cook & Shop

Meet the Makers