Good Food Ireland® Approved Since 2014
We stand over our recommendations. With exacting selection and regular review processes, we ensure a rewarding local Irish ingredient-led experience. You can count on it!
Overview
Wild Irish Foragers are a small family-run business deeply rooted in the heart of Ireland, where they forage from the woodlands, meadows, hedgerows and boglands on and around their fifth-generation family farm. They create natural wild Irish syrups, sauces, fruit cheeses, jellies, Pontack and shrubs and a pro-biotic organic Irish apple cider vinegar infused with wild rosehips, using recipes from a bygone era.
---
Meet The Maker
Heritage recipes. Irish ingredients that grow wild and seasonal. A couple who love their land and its natural bounty. That's the secret to success for the unique range of products from The Wild Irish Foragers.
All their wild berries, flowers and herbs are handpicked by the whole family, but Gordon is the main forager and all the Wildies are handmade by Sharon in small batches.
The Wild Irish Foragers and Preservers range represent the rich history of wild Irish ingredients and traditional, natural recipes.
Gordon forages the land around his parent's home, the farm he grew up on. It has 55 acres, including picturesque pastures, untamed boglands, hedgerow lined lanes and a wood. In this natural environment, Gordon gathers hawthorn flowers, elderflowers, meadowsweet, two types of clover, honeysuckle, nettles, rowanberries, elderberries, hawthorn berries, beech nuts, crab apples, damsons, sloes and rosehips.
Every season brings a new ingredient and new excitement in the kitchen. Sharon sets to work, with a traditional preserving pan and equipment, often ancient recipes and pure woman power. All her preserves have their own story to tell. Beginning with Rosehip Syrup, which was the first syrup Sharon ever made to give to her growing family as a health drink.
Rosehip Syrup has become a daily addition to porridge in the Greene household. Preserves include Pontack, an elderberry reduction from a 17th-century London recipe, created by Monsieur Pontack, who came from a French winemaking family and once owned the Pontack Arms in Lombard Street, London. This condiment is used sparingly with game. Haw Sauce and Hawty Haw Sauce with chilli and garlic added are made from the produce of the Hawthorn Tree, known by children of old Ireland as the 'Bread and Cheese' tree. No wonder these two sauces dress up the cheeseboard.
Meadowsweet in Meadowsweet Pot was a sacred plant revered by the Druids. This little preserve has an intense flavour for glazing ham or dressing pancakes. Sharon's 'Fruit Cheeses' include Crabapple and Chilli for a salad dressing or Crabapple and Wildberry for a cold meat platter.
These artisan products are available to purchase online, at local farmers markets and in select independent food stores across Ireland.
---
Sustainability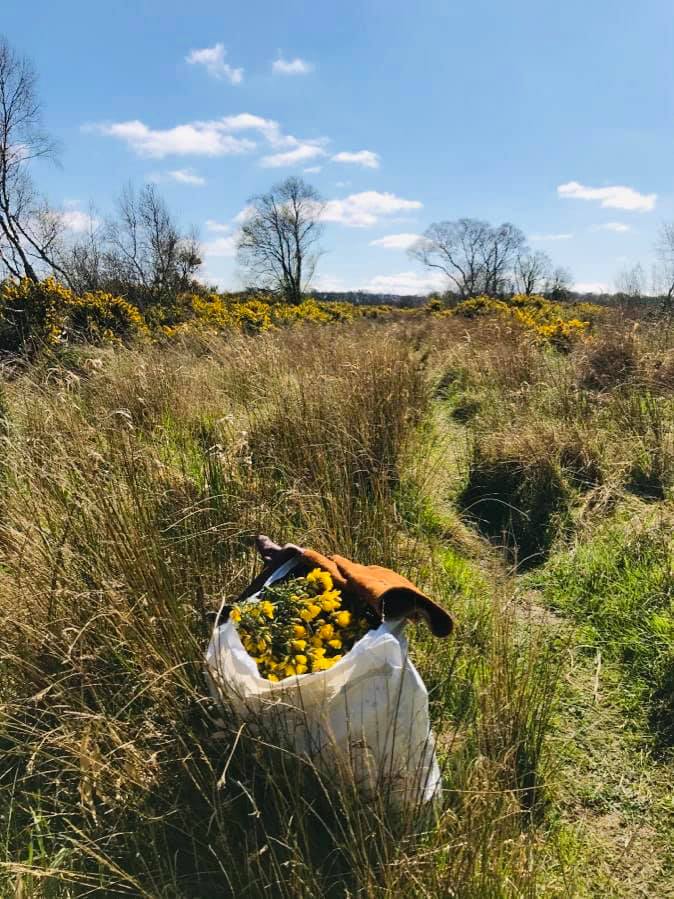 The Wild Irish Foragers create all-natural products using traditional foraging techniques from their own lush country farm. Gordon's 'caretaker' attitude means he always leaves enough wild produce behind to feed the wildlife.
---
Leave review
Delicious!
Love the jellys – unusual and delicous
---
Nearby Experiences
Experiences

Accommodation

Dining

Cook & Shop

Meet the Makers