Good Food Ireland® Approved Since 2007
We stand over our recommendations. With exacting selection and regular review processes we ensure a rewarding local Irish ingredient led experience. You can count on it!
Overview
Since the 1970s, Ummera has built up an enviable reputation for producing some of the finest smoked salmon available. They originally concentrated on smoking the wild Atlantic salmon which were caught by fishermen as the salmon returned from their feeding grounds in the North Atlantic. Since 2006, when it was obvious that over-fishing was having significant effects on wild salmon stocks, Ummera has been smoking Irish organically reared salmon. Alongside the incredible smoked salmon, Anthony Creswell also cures his own gravadlax, and produces smoked chicken and smoked bacon.
---
Meet The Maker
Anthony Creswell's award-winning Ummera Smokehouse in rural West Cork, by the banks of the Argideen River, is a leading light in artisan food production and environmentally friendly practices.
This second-generation artisan, who took over the smokehouse his father Keith started in the 1970s, has strived to develop the original fish smoking business, whilst taking on board the impact that fishing for wild salmon has had on river stocking levels in recent years. Now, the focus is on organic farmed salmon.
The fish Anthony smokes are the finest of specimens, organically farmed off the west coast of Ireland. Salmon are treated with tender loving care at the hands of this Master Smoker. In the cure, Anthony uses a mix of organic Portuguese sea salt and Costa Rican pure cane sugar before smoking his fish over wood chippings obtained from sustainable forests.
Alongside his speciality smoked salmon, Anthony also cures his own gravadlax, from a special recipe, which includes salt, sugar, fresh dill and a splash of organic whiskey. This traditional Swedish dish relies on the best quality fish, which have natural fat content. Anthony has re-introduced his father's original smoked chicken, sourcing his birds locally to produce wonderfully succulent and meaty crown breast joints and individual drumsticks that have a moreish smokey savouriness. Smoked bacon is also a speciality.
In 2010, Ummera also started smoking Silverhill Duck breasts, which won gold the same year at the Great Taste Awards in London. Ummera Smokehouse is one of this country's most famous and prestigious artisan productions.
Ummera Smoked Products (including Smoked Organic Salmon, Organic Gravadlax, Smoked Chicken, Smoked Duck and Smoked Dry Cured Bacon – with no artificial preservatives) are available at a range of outlets in Ireland, and also for direct sales from the Smokehouse itself.
---
Experiences By Ummera Smoked Products
Give the Gift of Experience
With much flexibility and a remarkable range to choose from, a Good Food Ireland Gift Voucher offers a unique and authentic experience.
---
Sustainability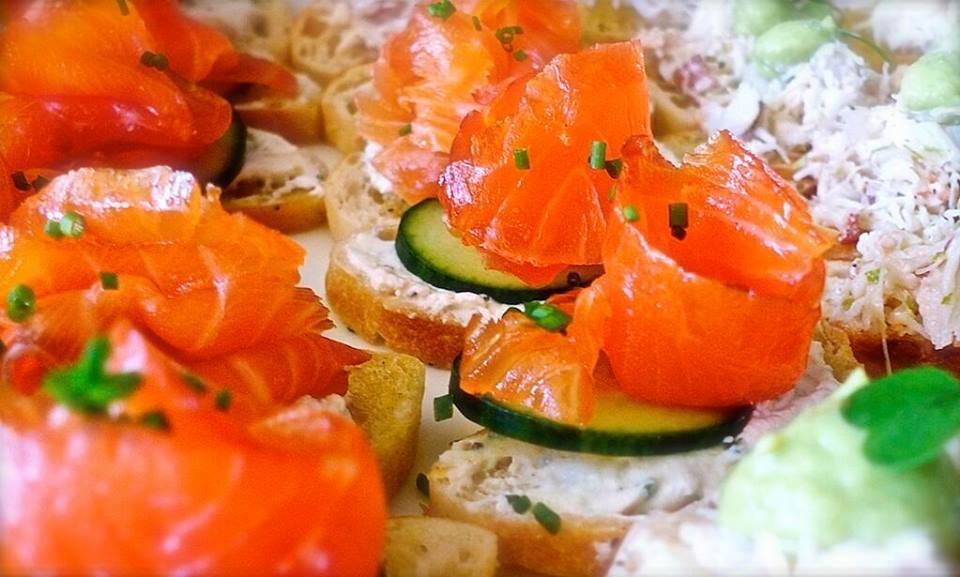 In 2002, Ummera was awarded the Organic Trust symbol for sourcing, processing and distribution of Certified Organic Smoked Salmon.
Outside the smokery, a natural wetland and vermicomposting unit deal with waste from production. So, this small eco-business produces fabulous artisan produce, thriving in the heart of its natural country surroundings, yet doing little damage to the environment around it.
---
Leave review
Smoked Rashers from Ummera are superb
I had these rashers yesterday morning for breakfast and they really were the best rasher I have ever tasted. Not salty and so very tasty. Highly recommend trying them accompanied with a little maple syrup.
---
Nearby Experiences
Experiences

Accommodation

Dining

Cook & Shop

Meet the Makers