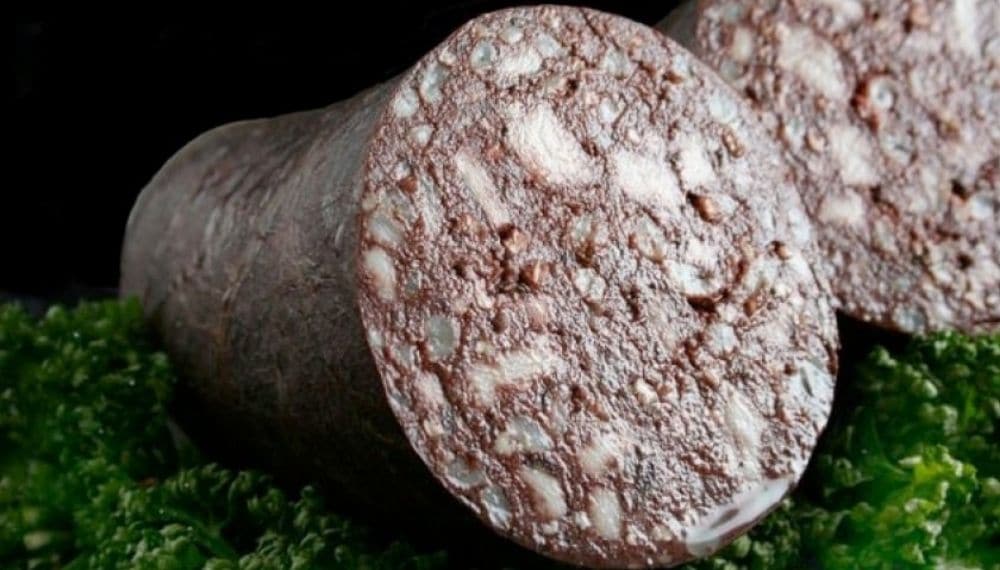 In 2016, Irish Black pudding became a new food 'trend'. This nutrient-rich sausage has continued to grow in popularity all over the world in recent years. A total misnomer because the food in question has been around for centuries!
Black pudding was hailed as a superfood that year. The description of that title being a food that is superior to other foods in the diet, for its nutritional values. Superfood status is given to this humble blood pudding because of its rich iron and protein content. It made headlines in newspapers here and across the water.
A traditional and long-standing ingredient of the Full Irish Breakfast now brought to the attention of the foodie fashionistas as healthy food to be eating more of this year. As a result, sales have already rocketed in the UK. 
We can't help but think, in the wake of this news, of the well-heeled and lipsticked seekers of the latest bites, perched elegantly at tables in hipster restaurants all over the land, picking their way through a hearty black pudding dish as if it was something they were raised on. An image hard to shake, when you think of the incongruity of modern culinary trends which highlight the foods we have known and loved forever.
But we're not complaining. This is great news for our own black pudding makers. This is an affirmation that what they have known all along about their filling, nutritious and satisfying puddings, is now officially in the domain of the masses. Anything that helps reiterate the importance and enjoyment of our heritage foods is a Very Good Thing!
Historically, black pudding was made to use up every part of the pig. As the saying goes, everything but the 'oink' had a place in the kitchen. When an animal was home reared with care over many months, every bit of it was precious to feed the family. Black pudding is still made by our producers in a time-honoured way, to ancient family recipes which are secret to the maker. Recipes vary, but Irish black pudding usually contains pinhead oatmeal, salt and lots of pepper to give a kick of spice.
IRISH BLACK PUDDING MAKERS
Sean Kelly of Kelly's of Newport, Co. Mayo, is so good at making black pudding, that he has even received major accolades from the French, who are generally pretty slow to acknowledge that anyone else can make something as good as they can!
At Jane Russell's Original Irish Sausages in Kilcullen, Co Kildare, Jane Russell makes her signature Fresh Blood Black Pudding. Jane is one of the very few producers in Ireland using fresh blood to make her premium sausages. She is proud to be carrying this family tradition of making her meaty produce.
Black Pudding SERVING IDEAS
So now for the converts and die-hard fans alike, what will you do with yours? A few ideas include:
Slice and fry for a traditional breakfast.

Toss warm chunks of black pudding into a leafy salad with crispy croutons.

Use black pudding with apple chutney to make filo pastry parcels before baking as a first course or canape.

It can be used in stuffing for both chicken and pork.

Include in a homemade burger mix for a macho punch.
Black pudding has all sorts of uses, and no doubt will have a few more now it's a trendsetter! Here are some recipes from our chefs, to whet your appetite.        
Written by: Good Food Ireland
Visit Our Shop