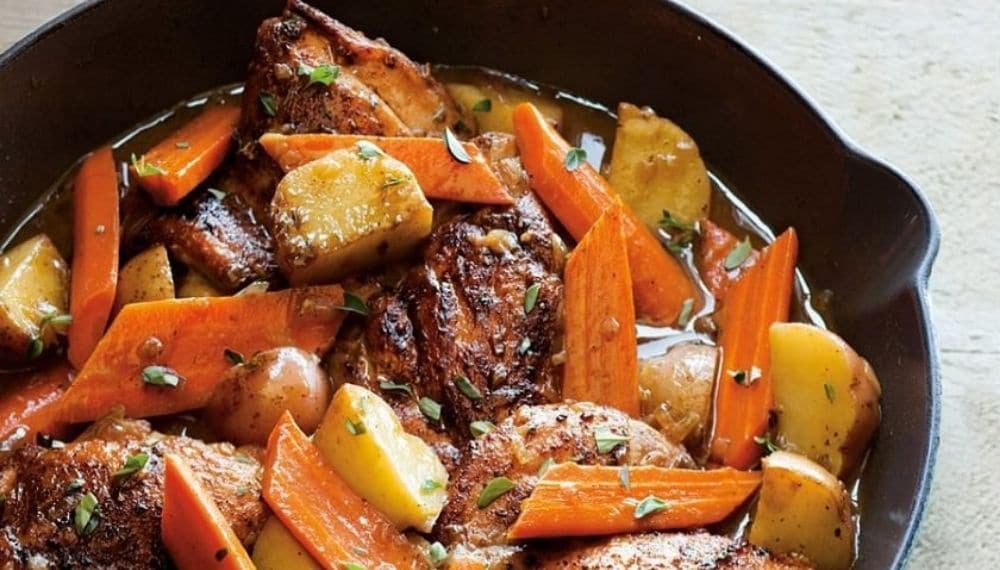 As autumn sets in, there's deffo a shortening of the days as the sun goes down earlier in a cascade of vibrant scarlets. Each morning, lawns and fields are covered in a heavy, glistening dew. Leaves are already turning to burnished bronze and gold as the birds feast heartily on haws and berries leading the hawthorn and elder. The season of mists and mellow fruitfulness is living up to its name.
We, humans, are starting to feel the nip in the air as dusk falls. The kids are back to school and routine is taking its toll on family life. We're in need of some comfort food. What we want on our plates is colour and texture that echoes the hues of the season. We want tastes that tantalise our taste buds. We crave that homespun satisfaction of a nurturing meal that warms us from the inside out.  
Visit Our Shop
Good Food Ireland chefs are great at interpreting the seasons in their cooking. Get into the mood for autumn with these six tasty ideas! 
1. The Butler's Pantry Beef Bourgignon recipe is a classic slow-cooked French dish, just perfect for an autumn weekend supper.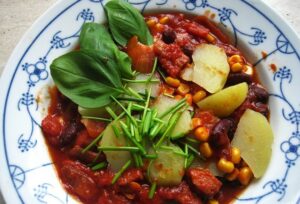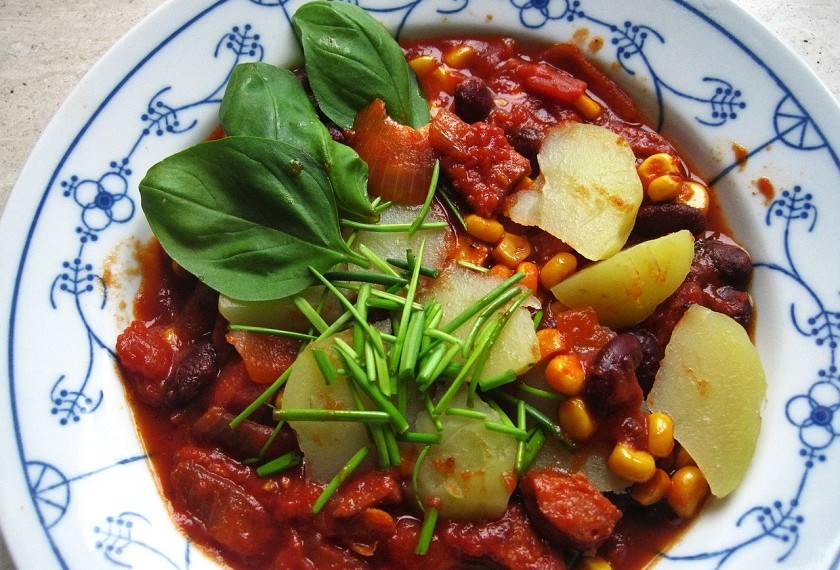 Leave it to cook while you get on with something else and finish it for serving when the beef is meltingly tender. Beautiful colours and tastes are just right for September dining. 
2. Janet's Just Delicious Family HotPot is from Janet Drew of Janet's Country Fayre. Janet's Just Delicious Basil and Garlic Sauce enriches a casserole of beef, lamb or turkey cooked with carrots and potatoes. Flavours meld together into a glorious harmony of seasonal tastes for family dining. Just delicious!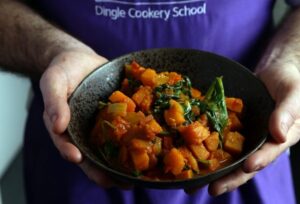 3. Curried Butternut Squash, Chickpea and Tomato Curry has all the right autumn colours and flavours, from Dingle Cookery School. This curry is quick to cook, once you've soaked and cooked the chickpeas. Do this the night before for ease. Dried chickpeas are economical and handy to have in the cupboard at all times. But if you didn't prepare in advance and want real speed for an after-work supper, just substitute tinned ready-cooked chickpeas. A bit more expensive, but dinner will be ready in no time.
4. Chicken Tagine with Apricots and Roasted Almonds from the Good Food Ireland recipe bank, this cooks in just over half an hour, plus prepping time and browning the chicken joints etc.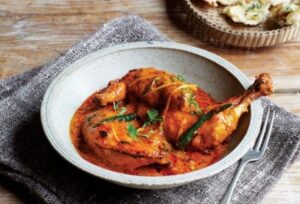 It will also work fantastically well in a slow cooker when you can leave it on all day and have an aromatic dish of wondrousness to come home to in the evening.
5. There's nothing like a bit of spicy curry to warm you up these September evenings! This recipe for Old Delhi Style Butter Chicken from Ananda will have you swooning over the glorious balance of spices in the sauce. A gorgeous dish for this time of year.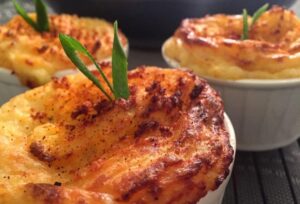 6. With the new season main crop Kerr Pinks and Roosters coming in, no better time

to make this Chicken Paprika Potato Bake from Donegal Rapeseed Oil.
A divine mix of chicken with tomato, paprika and garlic, nestling under paprika coloured and flavoured fluffy mash. Autumn in a dish, we reckon!
Buy Gift Voucher