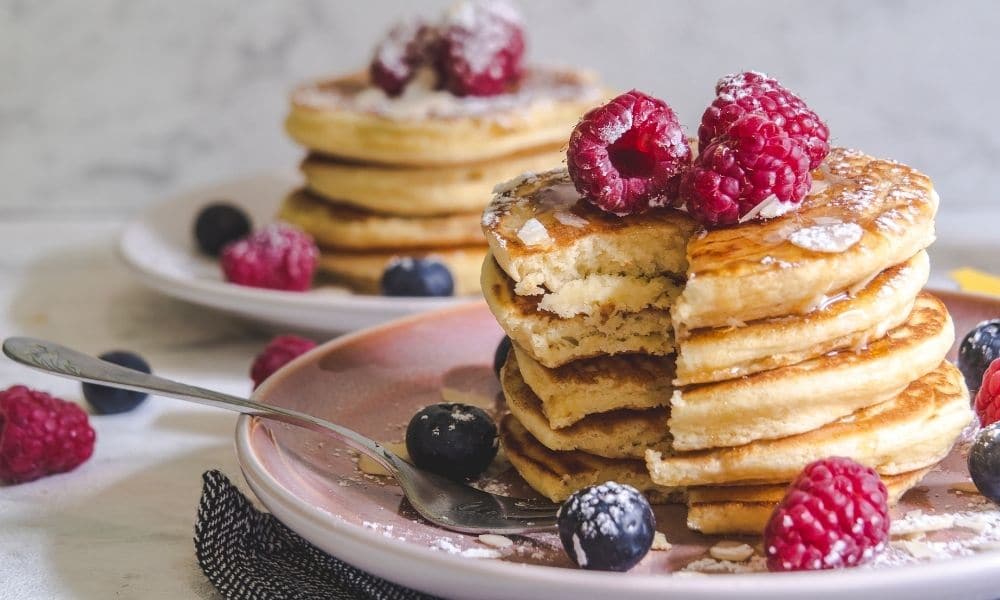 It doesn't matter how much you eat on Christmas Day, there's always room for more on St. Stephen's Day. You've got a house full of food to use up after all. December 26th is a day for relaxing, before the folks/friends/neighbours descend like a plague of locusts, to finish off the leftovers this evening!  
Visit Our Shop
Generally speaking, it's not going to be an early start in most households, after the rush of Christmas morning. If there was ever a day made to indulge in a lie-in followed by brunch, St. Stephen's Day is it.
A relaxing 'late-morning-edging-into-lunch' feast, is just what the doctor ordered today. Fill your festive boots with these ideas from our recipe collection.
Five Top Tips For Using Christmas Leftovers In Brunch Dishes
Use smoked salmon in a fancy kedgeree type dish, stirred through cooked rice flavoured with curry spices, then finished with hard-boiled eggs, toasted flaked almonds and chopped coriander.

Smoked salmon slices also work well on lightly toasted muffins or famous Waterford Blaas, topped with soft poached eggs and Hollandaise sauce.

Cooked Christmas Ham and sliced leftover roast potatoes form the basis of a thick sliceable omelette, like a Spanish Omelette. Also, add any cheese from the cheeseboard and fresh herbs to the mix. Simply cook the sliced potatoes with the ham and onions in butter in a deep heavy-bottomed frying pan. Whisk two eggs per person together in a bowl and season. Add herbs. Pour over the potatoes and crumble or grate over your cheese of choice. Cover and cook till the egg is set but still slightly runny in the centre. Serve warm in slices with crusty bread and salads.

Cold turkey can be resurrected for Brunch Soda Bread Melts. Cover slices of lightly toasted brown soda bread with smashed avocado, turkey slices, sundried tomatoes and spring onions, then cover with grated cheese. Pop-under a hot grill till the meat is hot and the cheese melts.

Layer thinly sliced Spiced Beef on toasted sourdough bread spread with mustard, then top with cranberry sauce.
Buy Gift Voucher