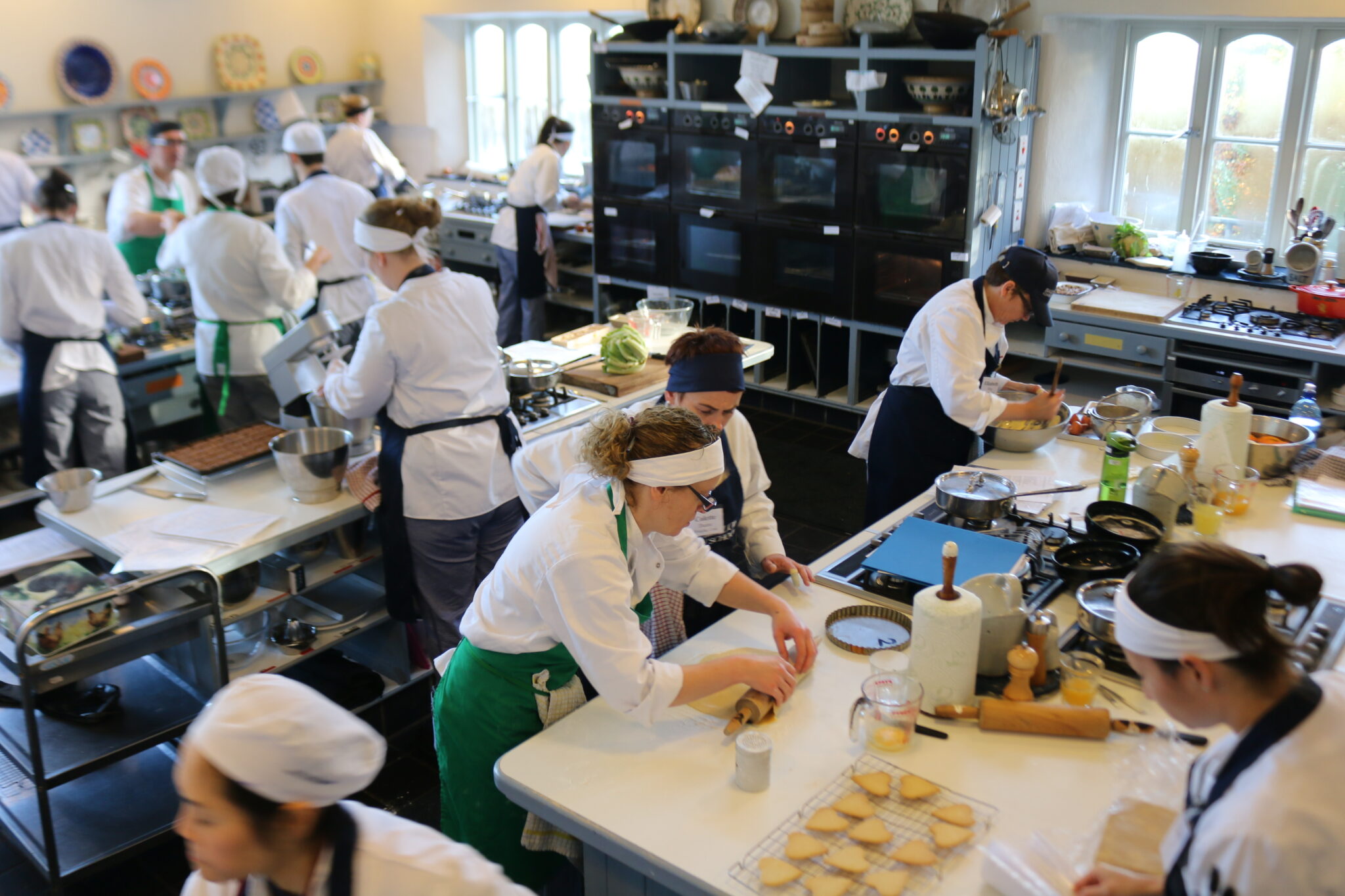 Autumn is settling over the country. As the nights draw in, this season seems to bring out the 'let's learn something new' gene. Night classes are kicking off in September, with packed programmes in schools and adult education centres. You can learn any skill, from crocheting a blanket to writing a bestseller. One thing that's always valuable though, is the skill of cooking. 
Visit Our Shop
Those who can cook their own meals tend to have a healthier diet. Simply because they know what fuel they are putting into their bodies when it doesn't come out of a ready-made carton. Good food is essential to general health and well being, this is a fact. Ditching the so-called commercial 'convenience foods' for making your own dishes with fresh ingredients goes a big step toward better nutrition and good eating habits. So where do we start? 
We reckon the best place to learn a life skill as important as cooking is from an expert who is going to make it fun as well as educational. None of this old school 'home economics' teacher approach. We are not going to be stressing over the jam tarts or fretting about the carrots not being done. 
We like innovative ideas and dynamic attitudes, which are in themselves the food of inspiration. When we get someone in front of us who is clearly passionate about the way a fresh herb smells or how to choose the best cuts of meat, that enthusiasm rubs off. We suddenly want some of whatever they're on if making fresh food makes you feel that good about life! 
Fortunately, we have a few of those characters in our network. People who have a natural approachable teaching style in their kitchens, which inspires rather than terrifies. Walk this way…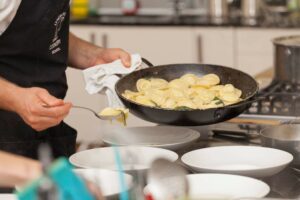 Dublin Cookery School
Lynda Booth's Dublin Cookery School is a centre of learning for everyone, from the raw beginner to proficient home cooks and those who want to make this skill into a lifetime career. You will be taught by a team headed up by a lady who sat bolt upright in bed one night, and explained to her husband that she just had to start a cookery school. 
That commitment and drive founded this school in the heart of Dublin. Lynda's strong connections with industry mean a wealth of expertise from some of the best chefs in Ireland, who often appear as guest lecturers here. From the three months professional course to short courses, evening and weekend classes, there's something for everyone. 
Autumn courses include: 
A cheat's guide to gourmet cooking, all day Saturday 10th September. Short cuts and tips to effortless dining! Includes lunch with wine. 
Good Food Fast is an evening class that does what it says on the tin! September 14th hands-on session which helps you make great meals pronto! 
Cook Smart Eat Smart is something we all need to do! This evening class helps you meet the challenge of cooking nutritious meals for yourself or the family every evening. Wednesday 21st September. 
Cooking for beginners on October 3rd is what you want if you complete novice at this game. From students to first time away from homers, this evening class will provide a few staple recipes to get you started with confidence in making your own meals.
Check out the full list of classes here and receive discounts on classes booked for September to December.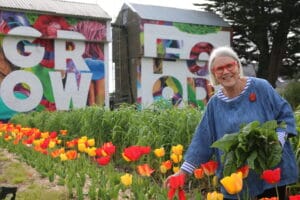 This place needs no introduction. World-famous and renowned for churning out professional chefs by the dozen. But it's ok to be not that good in the kitchen to come here too. 
Because when you've attended an afternoon demo or weekend class, you will be more proficient than you thought possible. Darina Allen and the team will make sure of it. In just a few short hours. Imagine that.
Look out for these classes this autumn:
Great family dining starts with a good old fashioned Sunday Roast.  And that's just what you will learn here in this half-day class. From choosing and cooking the best meat cuts to making all the gravies, sauces and go-withs you need and coordinating timing,  to make this meal special. And afterwards, the class sits down to eat it all. Friday 14th October afternoon class…book us a place immediately…
Everyone loves pizza. From the very young to the very old, we all love a good slice of Italy's finest fast food. So why not learn how to make one, instead of relying on those frozen cardboard excuses for pizza you'll get in the supermarket?  On this afternoon Pizza Masterclass on Friday 21st October,  you will learn how to make the perfect sourdough base and a selection of toppings. From classics to modern. And there will be lots to eat during the class,  so the school advises you don't eat a big lunch beforehand! 
Afternoon Cookery Classes take place most weekdays at the school.  Each class has a different theme.  You'll be joining the full body of students attending the residential professional cookery course, to cover up to a dozen dishes, with cooking methods and core techniques included. A full-on and informative afternoon. Afterwards, you will get the recipes to take home and tastings of all dishes made.  Classes run promptly from 2 pm -5 pm. 
Check out the full list of classes for dates and themes.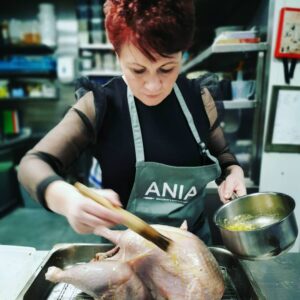 Aniar Cookery School 
Born of the multi-award-winning Michelin starred Aniar restaurant, Aniar Cookery School adopts the same ethos of 'terroir' – using produce from the locality to enrich everyday cooking. Classes are held in the restaurant kitchen so they are kept small and intimate. This means everyone gets attention from the Head Chef and owner Jp McMahon.
How To Be a Better Cook covers basic techniques, sourcing of ingredients, and throws in some specialities like smoking and making your own butter and cheese.  JP McMahon is an understanding chef who wants everyone to learn, so don't panic if you're not totally confident in the kitchen. The relaxed vibe here will make that happen in no time. Booking now for Sunday 16th November. 
If you fancy getting some real grounding in the kitchen, Understanding Food is the way to go. This is a six-week course taking place Monday evenings starting 7th November. Bookings now being taken.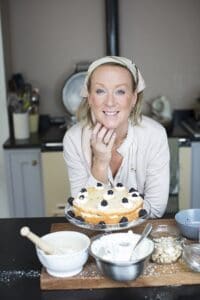 Lady Eve Cookery 
We said we like dynamism in the kitchen and Nikki Walsh is a dynamic girl! Her home-based Lady Eve Cookery School offers evening classes, plus bespoke and private classes and demos for groups. She's based in Ballsbridge Dublin, close to great local food shops and suppliers, so it's all about what's in season for this lady. Classes have an informal structure, with welcome and refreshments before the demo and tastings afterwards. 
Autumn choices  for classes include:
Fast Easy and Very tasty, September 14th 7.15 pm
Taste of Asia, September 21st 7.15 pm
Three-course Dinner Party September 28th 7.15 pm
Autumnal One-Pot Wonders, October 12th 7.15 pm
Full list of classes here.
East Coast Cookery School
Tara Walker has brought tv cookery to life with her friendly approachable style and infectious charm. She brings all that to her home-based East Coast Cookery School, where classes include demos or hands-on sessions. 
All abilities welcome here, and there's not a chance you will be walking out with anything less than a glowing feeling of confidence in the kitchen. 
Proficient teaching instils this for even the most inexperienced cook, so you will soon be creating fantastic food from a range of themes.
 Cookery Classes for autumn include: 
Healthy, Wholesome and Hasty, demo class. The most popular class here covering delicious dishes full of flavour and easy to create at home. September 16th 7pm-10pm.
The Foods of North Africa and The Middle East (hands-on). A class where students fully participate in the cooking in Tara's specially equipped home kitchen. You'll be using ingredients you may not have heard of before. And guess what? You'll wonder how and why they ever escaped your attention! October 8th 10 am-4 pm. A demo only version of this class runs on October 7th 7 pm-10 pm.
Italian Kitchen. No, this is not about pizza and pasta. Tara has tapped into the family food of Italy for a lively demo session. October 21st 7p-10pm.
Full class schedule here.
Donnybrook Fair Cookery School

To go with the award-winning shop, Donnybrook Fair also has a cookery school that teaches you what to do with all the produces stocked by this top-class food emporium. The importance of sourcing and using quality ingredients is a recurrent theme in all classes. 
The Cookery School is located in a bespoke professional kitchen above the flagship store in Morehampton Road, Donnybrook, Dublin. 
September themes include:
One-Pot Meals. A great theme for busy people. There's nothing easier and more appealing when you're stretched to the max than knowing how to make a family meal using only one pot. Think of the time saving and washing up! Not to mention the wonderful melding of flavours this type of cooking produces. September 16th 7.00 pm,-9.30 pm booking now.
The Art of Bread Making. Ok, so you're a confirmed breadaholic. You might be surprised to find it's not that difficult to start making your own bread in this class. Then you can have wholesome healthy proper bread every day. From traditional Irish bread to international techniques, this session covers the lot. Class includes demos and making your own loaf to take home. September 17th 10am-2pm.
Check the full schedule for autumn classes and events here.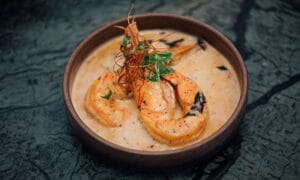 The Poacher's Inn Cookery School 
This boutique school is situated above Poacher's Inn Seafood Restaurant in Bandon, West Cork. Fish is obviously a winning theme here in the class schedule. Head Chef and owner Barry McLaughlin is a great teacher who can impart his knowledge effortlessly to the class. You'll soon be filleting, skinning and cracking lobsters with ease. You get fed very well too so don't attend with a full belly!
You'll soon be filleting, skinning and cracking lobsters with ease. You get fed very well too so don't attend with a full belly! 
Check out what's happening in autumn:
Cooking Seafood with Confidence is a full-on seafood class where you will learn the ins and outs of all things fishy. Part of the Taste of West Cork Food Festival Programme, this class focuses on the beautiful fresh fish and seafood from the West Cork region of the Wild Atlantic Way. September 10th 2pm -4pm. Booking essential. 
Free of Gluten – Full of Flavour! Not just for those who need to be gluten-free. Lots of tasty ideas here that any lover of good food with enjoy making and eating. Saturday 1st October 2 pm-4 pm
The seafood Masterclass covers all the basics you need to know to be a proficient fish cook at home. October Saturday 22nd October 2 pm-4.30 pm.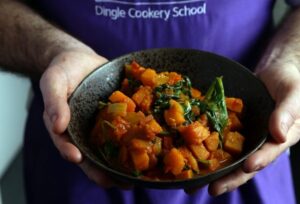 Dingle Cookery School 
Dingle Cookery School is located in one of Ireland's most scenic villages, on the Dingle Peninsula on the west coast of Ireland. Amidst a wealth of local produce like Kerry Mountain lamb, a Wild game in season and fresh fish and seafood froM the Dingle fishing fleet. Mark Murphy's cookery school firmly focuses on connecting the region to the plate.  
Courses for September include: 
Autumnal Vegetarian Cooking. Making the most of the seasonal harvest for delicious meat-free meals. Sept 10th 10 am.
Knife Skills. Learn how to use the most important tool in the kitchen safely and efficiently. September 20th 18.30 pm.
Traditional Irish Cooking. Hark back to some old fashioned favourites and discover new modern Irish dishes, all perfect for family eating. September 22nd and 29th at 10 am.
Buy Gift Voucher