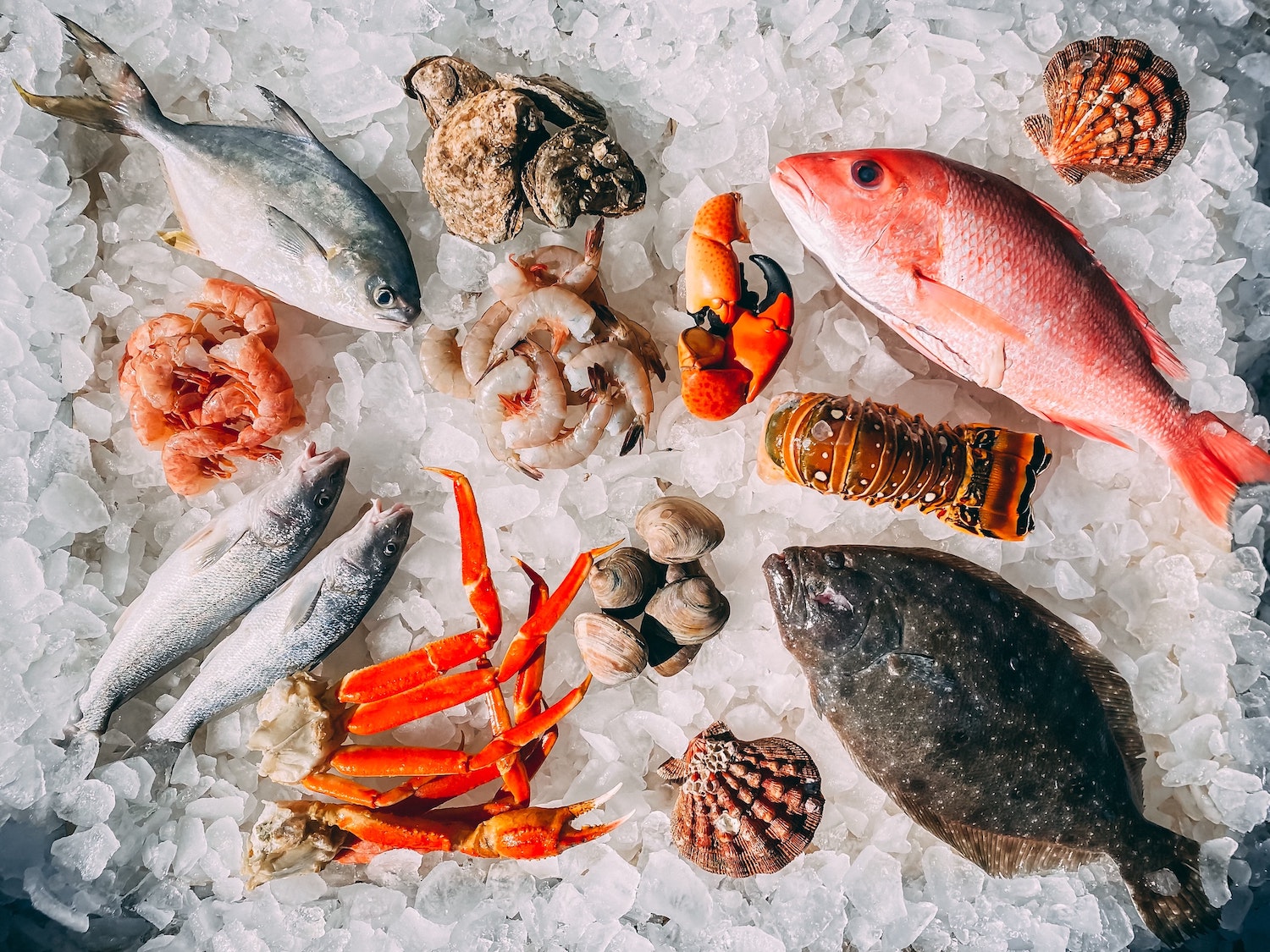 Fishing is a proud and ancient profession. It's easy to overlook the effort Ireland's fishermen make to bring fresh fish and seafood to our tables. Ireland has many small ports and harbours dotted about its coastline.
Visit Our Shop
Kinsale, Union Hall, Baltimore and Schull in West Cork, Ballycotton in East Cork, Dunmore East in Waterford, Howth in Dublin, Clogherhead in Co Meath are just a few harbours where small boats and day boats bring in their catches from local waters.
This country also has two major commercial fishing ports on the west coast. Killybegs in Donegal is Ireland's largest, while Castletownbere on the Beara Peninsula in West Cork is the second-largest and named as Ireland's largest fishing port for white fish.
Both have a large fleet of large trawlers and smaller boats. All boats have to have a quota to land fish, which can cover various types of the common white fish, oily fish like mackerel and herring,  and Dublin Bay prawns. Smaller potting boats catch fresh lobsters and crab in season from the sheltered waters around the Irish coastline. How lucky we are to have all this abundance off our shores. And to have men who are willing to go out and get it.
When you buy fish, you want it to be from the smallest boats possible. . Many small boats in Ireland use sustainable fishing methods and 'clean seas' practices,  which sees them bring ashore and dispose of any waste debris which comes up in the nets.
Large trawlers are capable of staying out at sea for a number of weeks and may either freeze fish at sea or store them on ice or in a seawater storage tank. Small boats are limited by their size as to the number of days they can stay at sea. Ice is used to keep the product fresh.
Depending on the plentifulness of fish, trips can be as short as a couple of days, or up to five days. These boats tend to use the smaller harbours we've mentioned, and their fish is collected immediately from the boat as soon as they arrive in port. Depending on size, smaller boats are usually manned by two to five crew, including a skipper. A fisherman's day can start at any time.
Conditions on board are not five star – but they are as comfortable as space allows. There is usually a galley – or kitchen, where meals are prepared. Fishing is hungry work! Mealtimes are not regular and there is no certainty as to when the next meal will be.
Small bunks allow for sleeping space. Books are the fisherman's friend, something to occupy his mind when on a watch or when fishing is slow as is often the case. In this case, stamina to stick it out is key. Out in the wide-open ocean, especially the Atlantic Ocean, the crew can find themselves on deck hauling nets or gutting fish in rolling swells.
A  boat can plunge from the crest of a wave to twenty feet lower in a few seconds, as the swell passes. This is not even stormy or rough! Imagine you are standing on a rollercoaster and trying to use a sharp knife delicately.  In these conditions, staying upright and keeping working is a challenge in itself! A sunnyside up egg may become a fried scrambled egg by the time it makes the plate.  If it makes the plate.
These little boats are the workhorses of the Irish fishing fleet.  They provide employment for local men, often men who have come from fishing families going back generations and are an important financial resource to the local community. As well as providing us with the freshest fish we can get from Irish waters.
The sight of a fleet of small trawlers and fishing boats, colourfully painted in red, yellow, green and blue, tied up to a working fishing pier, is a jolly sight.  And for the families of the men involved, a comforting one which says the boats and their crew have arrived home safe once again. The loss of a boat and its crew members is a devastating affair that affects everyone in the local community. This is the darker side to the industry, one which goes unspoken,  but is fully understood by everyone involved in the profession.
So we at Good Food Ireland are in awe of our local fisherman,  and urge our followers and friends to seek out restaurants, shops and fishmongers that stock their fish. We can suggest a few in our network who actively seek fish from small local boats, and even have their own little fleets:
O'Connell's fish stall in the English Market sources fish directly from small boats in Castletownbere
Ballycotton Seafoods have their own small fishing fleet at Ballycotton Harbour,  which services their shops.
Tara Walker of The East Coast Cookery School buys her fish directly from the fish shop at  Clogherhead pier, which is supplied by its family boats.
Aqua Restaurant in Howth serves the freshest fresh fish from local boats on the pier.
QC's Seafood Restaurant in Caherciveen is supplied by Kate Cooke's family boats which land their catch at Valentia Harbour in Co. Kerry
Martin Shanahan of Fishy Fishy in Kinsale has a direct relationship with all the small boat fishermen in Kinsale and can find out what they have on board before they arrive back in port. This means he gets the pick of the best locally caught fish for the menu.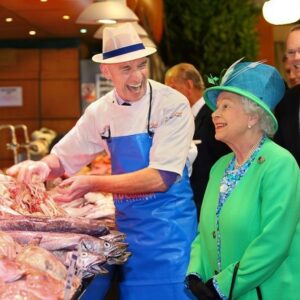 Kay O'Connell Fishmongers
Stop by Kay O'Connell Fishmongers when visiting Cork City and pick up a selection of fresh locally caught fish and seafood.
13-20 The English Market
Grand Parade
The English Market
Cork, Ireland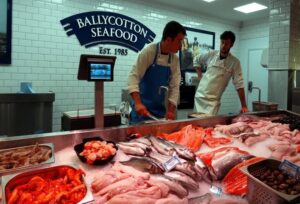 Ballycotton Seafood
Ballycotton Seafood Producer supply a wealth of quality fresh Irish Fish caught along the South Coast of Ireland.
Garryvoe
Cork, Ireland
Buy Gift Voucher