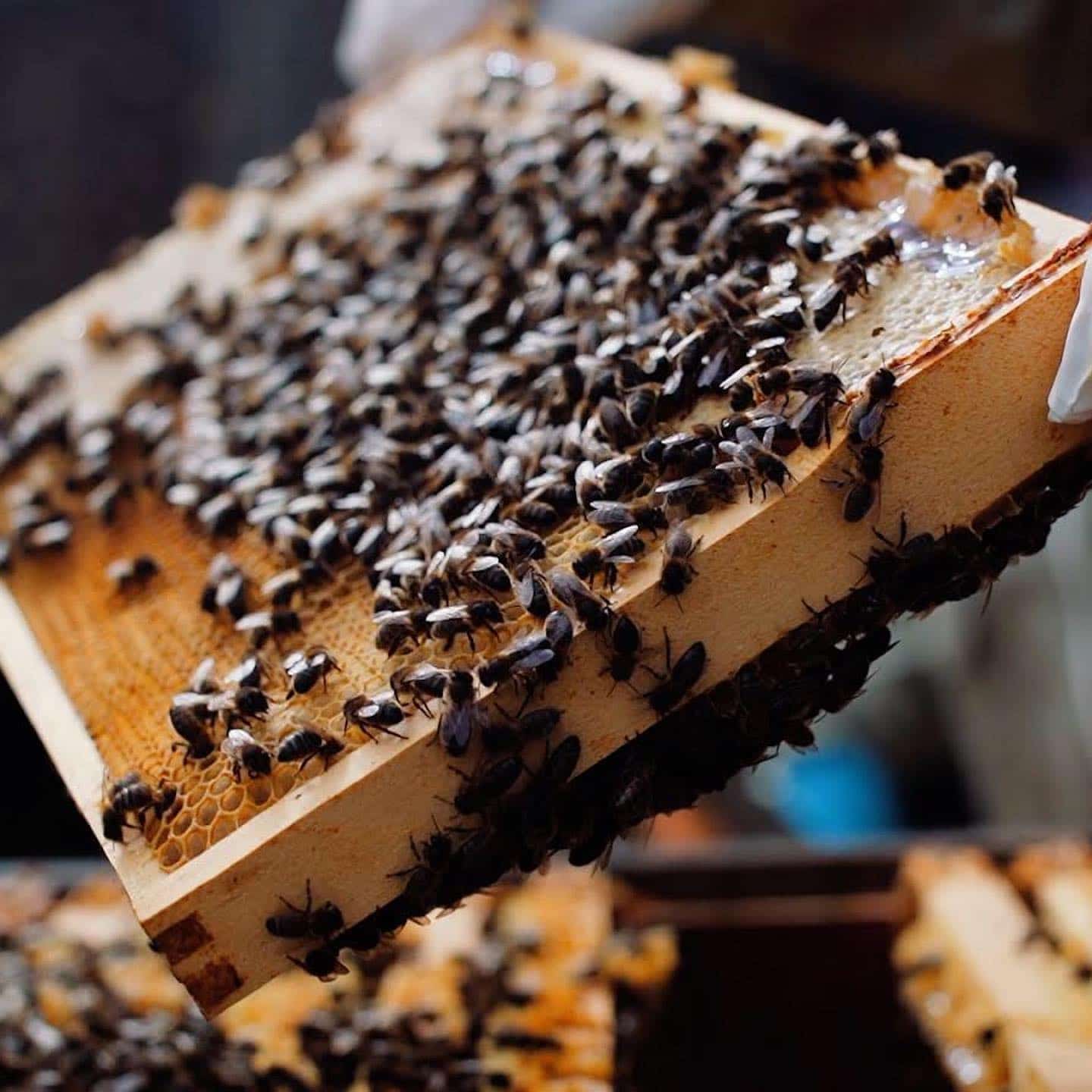 Raw honey is healing and delicious, tasting of the land and seasons. Noel Leahy shares the secrets of the beehive with Good Food Ireland®.
Buy A Voucher
We all know honey is a tasty sweetener, but did you know it has health benefits, as well? Raw honey has antioxidant, antibacterial and anti-inflammatory properties and has been used medicinally by humans for centuries.
The ancient Egyptians used honey to make ointments to treat skin and eye diseases, to cover wounds and burns and even for embalming. Honey was so important that offerings were placed in King Tutankhamun's tomb, and found to be edible some 3,000 years later. With its low water content, honey is highly acidic and contains hydrogen peroxide, making it inhospitable to bacteria. This is why it has such a long shelf life and why it has been used for centuries as a medicinal remedy. Noel Leahy, a fourth-generation beekeeper in Galway, has been buzzing about the benefits of raw honey for years.
"Raw honey is a natural product that is coarsely filtered and gets no heat treatment. So, all of the goodness is retained in comparison to the mass-produced honey, most of which is pasteurised. When you pasteurise honey, you take out all the goodness and are left with nothing but syrup."
Noel makes Sliabh Aughty Honey which is 100% raw and filtered just once to remove wax and other non-honey particles. This process retains all of the natural nutrients including bee pollen and propolis. Bee pollen and propolis are made by the bees and have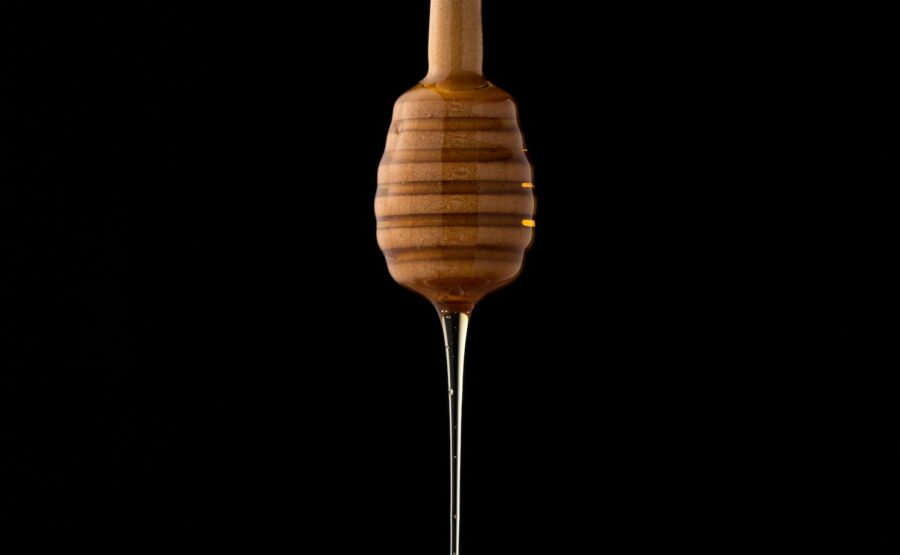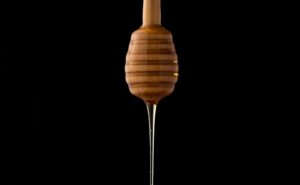 various health benefits related to gastrointestinal problems, allergies, oral and skin issues.
"If you look at all the research that has been done into raw honey, they are still finding new benefits all the time. But one of the big benefits that we find is that it is great for people with allergies, including sinus and hay fever, especially this time of the year. In the winter, it helps boost the immune system to build you up against colds and flu. The protective effect of honey is year-round."
Noel recommends eating just a teaspoon or two a day. "No need to be horsing it into you. I take it in the morning with porridge or with granola and Greek yoghurt. We add a bit of our natural bee pollen as well. The honey and pollen together give a lovely floral finish to your breakfast. It tastes amazing."
Noel's 150 beehives are located in six apiaries on the Slieve Aughty Mountains, which spread over counties Galway and Clare and the Burren. The land on the mountain is unspoiled with lots of lush meadows, unplanted blanket bog and wet and dry heath.
His bees gather pollen from the wildflowers, herbs and trees in the area. In spring, the bees land on beech, chestnut, hazel, mountain ash and sycamore trees as well as daffodils, heather, gorse, pussy willow, snowdrops and whitethorn. In summer, they dance on blackberry, clover, dandelion and gorse. Autumn and winter see the bees suck nectar from heather, ivy and privet.
It is the combination of the environment and flora that gives Noel's Slieve Aughty Honey a unique, fragrant and pure flavour. You can taste the landscape and the season in the honey.
Noel likens it to tasting wine. "If you taste a Chablis or Grand Cru you get all these different flavours coming through from the land and oak. Honey is the same. Every month is a different flower, different flavour, different colour. When you open the jar, you are smelling the earth, the mountain and the land. When you open the hive you might you get a lovely nutty smell from the whitethorn. In a month, you'll get a different scent from the clover and blackberry. Then, later on in the year, you get a really strong, distinctive smell when ivy comes into flower. All of those create a different taste in the honey."
Where to Buy
Noel produces a seasonal Heather Honey too, which has a rich dark colour. It also has an intense aroma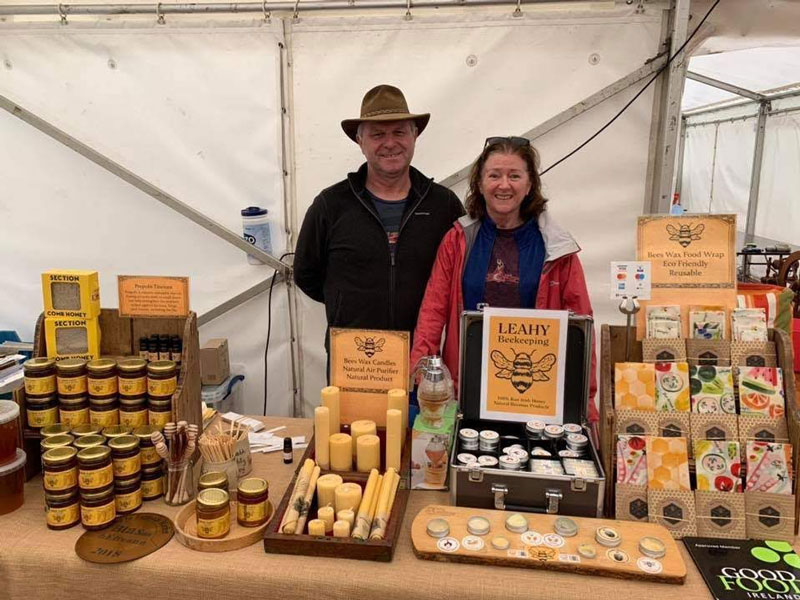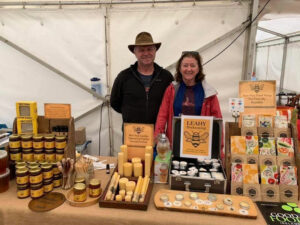 reminiscent of the hills from where the bees collected the pollen and nectar. "You open the lid and you can smell the mountain. If you spend a day walking across a bog, you get that peaty, moory smell and that's exactly what you get in the heather honey."
Noel's heather honey is highly prized by connoisseurs and known as the Rolls Royce of honey" It is a premium product that commands a premium price tag, but that's to do with the additional labour and time required to make this unique honey.
"It is a slow and time-consuming process," says Noel. "We start prepping the bees in June so that they'll produce more honey. It's like prepping a room for painting. The painting is easy. The prep is hard. The hives that go up on the mountain have to be really strong. You have to manipulate the bees a little to work the heather as they don't particularly like it. The older bees won't work the heather as it is too much work."
"So, I look for a really strong hive with lots of young bees and queens. They have to be young so that they are eager to work and you need a queen that is eager to lay. I then move the hive up on the mountain when the temperature is just right and just before the heather comes into flower, that's the secret. Heather honey is very weather-dependent. Some years you'll get a bumper crop and some years you might get nothing. Last year we got six days of a big crop of heather honey and after the six days, there was nothing."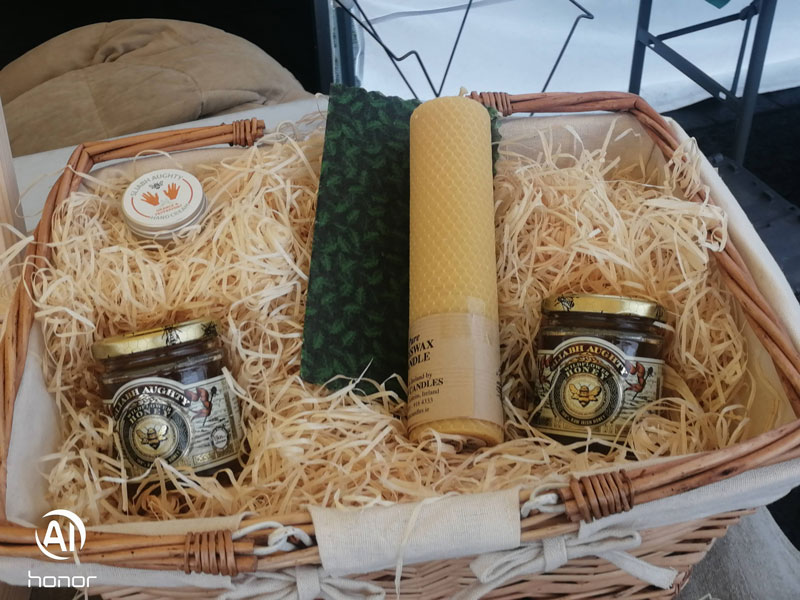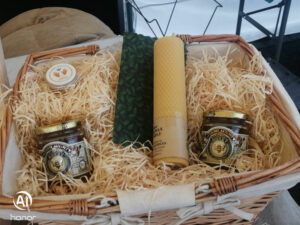 One of the unique qualities of heather honey is that it is jelly-like and doesn't run. It is thixotropic which means that it is gelatinous when undisturbed but will become liquid when shaken or stirred. Therefore, unlike soft, runny honey, it cannot be extracted using a centrifuge. Noel has to squeeze the honey out using a hand press, "It's a bit like an apple press", he tells us. "It is a very unique flower. No other flower out there produces that thick, jelly honey." Noel reveals that while he could extract 30 frames of summer honey in 15 minutes, it would probably take him the best part of half a day or longer to extract 30 frames of heather honey. "Generally in the season, we would produce 2,500 jars of heather honey, about half a tonne. For the wildflower honey, it would be two and a half to three tonnes."
The process may be more laborious, and the price a little higher, but raw honey is a unique artisan product that tastes of the land whence it came while offering countless health benefits too.
The beneficial effect of honey on human health derives mainly from its powerful antioxidants called phenolic compounds. Research carried out between Trinity College Dublin and DCU has found that of all Irish single-origin honey, heather honey has the highest presence of these phenolic compounds, even higher than those found in Manuka honey from New Zealand, the honey most associated with therapeutic properties.
So, that's another great reason we should all get stuck into raw Irish honey, especially heather honey. Not only is it a delicious and diverse natural food but it is good for you too. When it comes to superfoods, it really is the bee's knees.
Hands on Beekeeping Tour