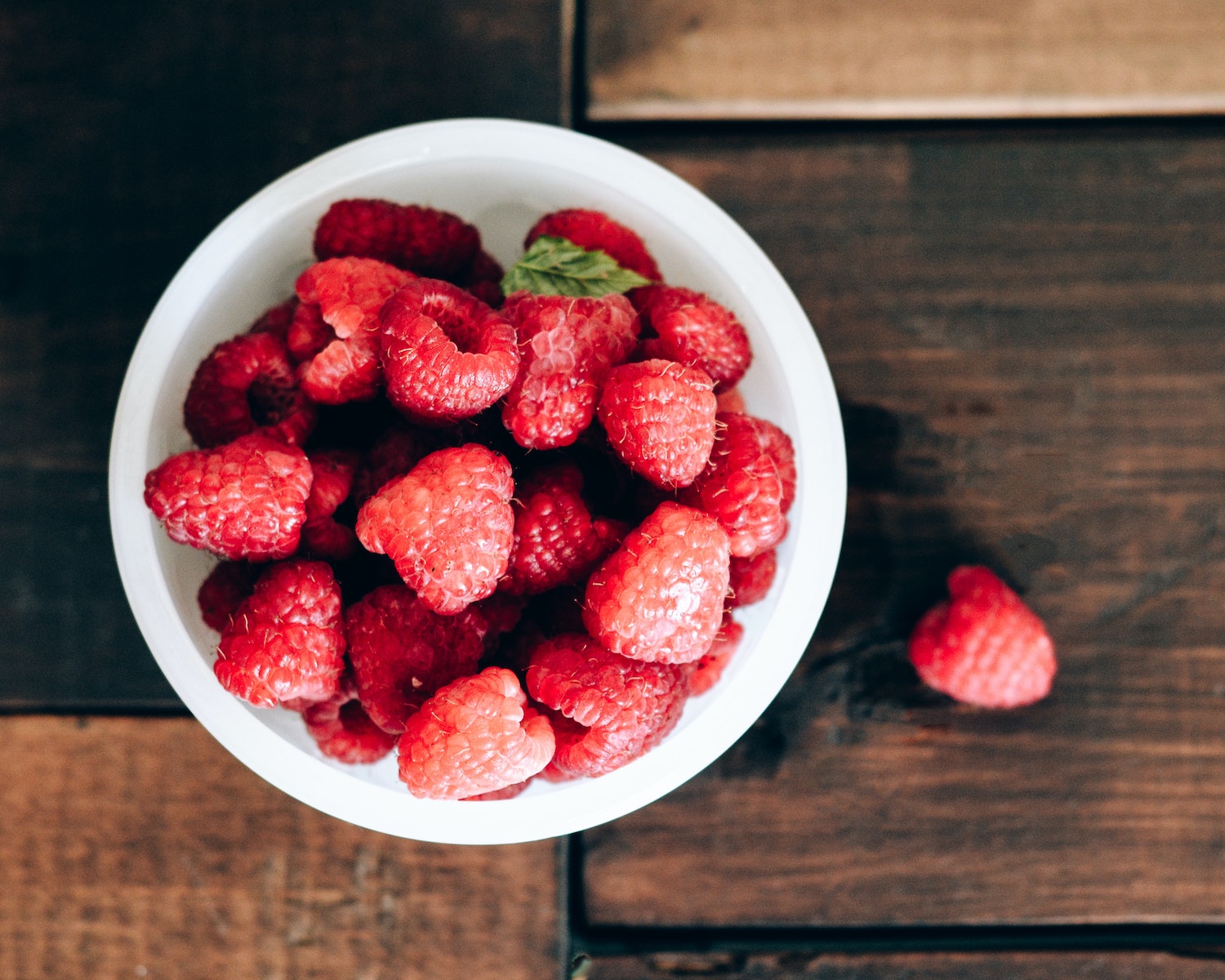 We're at the height of summer. Midsummer's Day has already passed,  and from here on in, the growing season is at its peak. What can we expect to be finding and enjoying in July?
Visit Our Shop
Lovely Leaves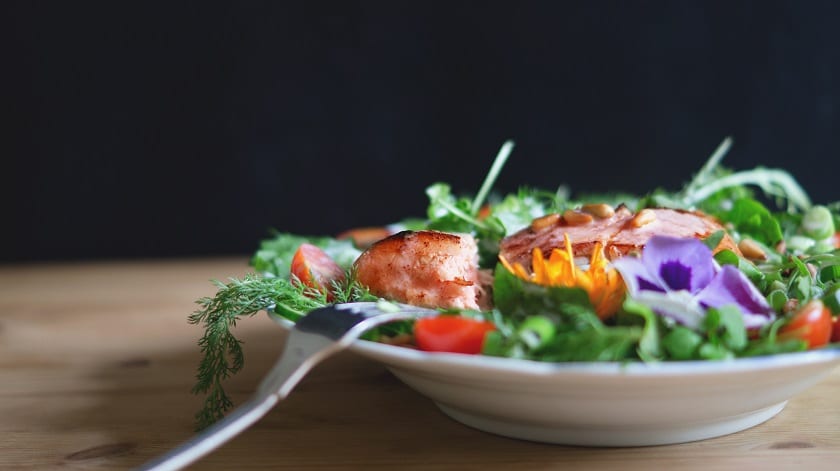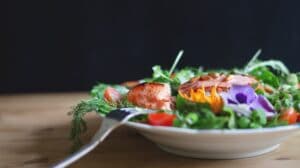 For salad lovers, there are plenty of mixed salad leaves around. From traditional blousy soft lettuce to sweet Little Gems and crisp Romaine or Cos for a Ceasar Salad. Look also for the peppery rocket, colourful oakleaf, bitter curly endive, spicy watercress and minerally young spinach. There are lots to please. We especially love the bags of mixed salad leaves which also have edible flowers in them. Nasturtiums look colourful in the garden but they also add eye appeal tossed into a bowl of mixed leaves –  and they taste fab too.
If you want to grow your own salad patch, it's not too late to grow some pick and come again leaves in a window box or old crate outside the back door. They will shoot up in no time in this weather and you will have a constant supply of ultra baby leaves to toss into your cooking anytime you want.
Super Spuds and Baby Veg 
New potatoes came into the season last month and are set to last till September. British Queens and Homeguard are the most popular and easy to find in your local supermarket. But check out your local farm shop or farmer's market for Irish new potato varieties like Orla and Colleen which are favoured by growers who use chemical-free methods. Don't be afraid to experiment just because you don't recognise the name.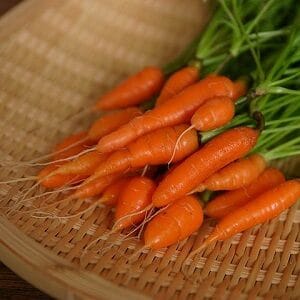 Baby and micro vegetables have become very popular in recent years. Look out for mini versions of beetroot, carrots, turnips, parsnips, pak choi and onions, as well as pea shoots, young broccoli shoots,  teeny weeny spinach, rocket and kale leaves and other absolutely gorgeous and sweet-tasting little veggies in the market or a good greengrocer. Brendan Guinan of In Season Farm grows these for the restaurant trade so you may find some on your plate in Good Food Ireland® restaurants in Dublin this summer!
Full of Beans 
This is the time of year to be full of beans, literally! Broad beans, runner beans, kidney beans,  thin French beans, and continental varieties like Borlotti beans will now be flooding your local vegetable shop or farmers' market. Homegrown beans are an absolute treat and knock the socks of frozen ones,  or those which have been shipped here from halfway across the world. We could munch on fresh Irish beans in season every day.  Choose several varieties, blanch briefly and use to make a bean salad,  with the addition of a few sliced cooked new potatoes. Dress with lemon vinaigrette and torn fresh mint leaves. Delicious.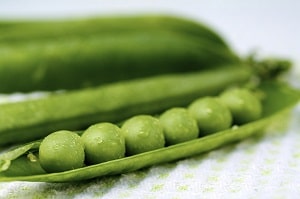 Peas will also make an appearance this month. Sweet as sugar little peas fresh from the pod – you don't even need to cook these and in fact, it is very hard to resist eating them straight from their very own biodegradable packaging! If you are going to cook them, all they need is a brief blanch in boiling water. Fresh peas add summeriness to a risotto with prawns or ham.
As a side dish, why not marry them with seasonal Little Gem lettuce and new spring onions in a classic dish of Petits Pois a la Francaise. Accompanies grilled lamb cutlets or Sunday roast lamb superbly.
The pea family also includes mangetout (means eat all) and sugar snap peas – both brilliant for stir-fries.
View Our Collection Of Vegetable Producers
Herbs 
Summer is herb season.
Basil is brilliant for tomato salads and pasta dishes.
Mint is equally useful for savoury or sweet dishes.
Spicy coriander adds an orange zest freshness to Indian and Thai curries or Greek and Middle Eastern recipes.
Tarragon is a classic French herb that works well with roast chicken and goes into Bearnaise sauce, traditional with steak.
Dill and fennel are fish herbs.
Chives add a mild onion flavour to vegetables, fish, meat or chicken. No cook can live without parsley.
Choose curly parsley for a pungent parsley sauce for fish, and soft flat-leaved parsley for more delicate dishes and omelettes.
A mix of finely chopped flat parsley, chives and tarragon are always included in a simple and summery French Omelette aux Fines Herbes.
Berry Nice Berries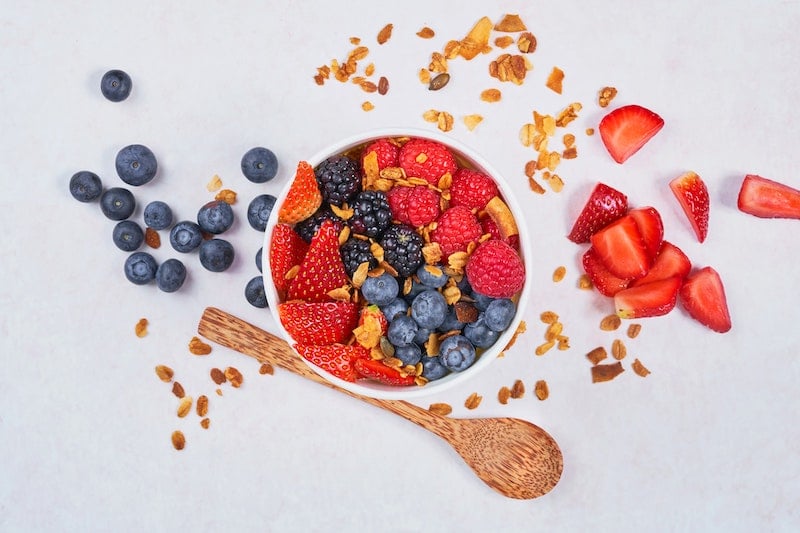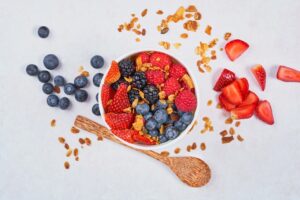 We've gorged on strawberries the last few weeks and are still doing so! But this month also sees fresh Irish raspberries, tayberries, loganberries and even blueberries joining the mix. Mixed berries can be used straight as they come in breakfast muesli or granola for an extra kick of vitamins. Lightly poach them for a compote for topping natural yoghurt. Fling them creatively onto the top of a cake or cheesecake for a real flourish of summer.
Use them together or separately in fruit fools and mousses.  For all these berries, check out-growers like Malone's Fruit Farm in Carlow and Kearn's Fruit Farm.
Gooseberries are also in season now but these need cooking. Poach lightly in sugar with just enough water to cover to make a lusciously sweet mix for pies or crumbles. Gooseberry sauce also works with grilled mackerel.
Later weeks in July may bring us some Irish grown cherries and plums! Good Food Ireland® Growers include The Apple Farm and Farm Shop in Cahir and Malone's Fruit Farm in Carlow. Delicious Irish grown stone fruits are a rarity, so be warned and get in early if you want to try some!
Buy Gift Voucher