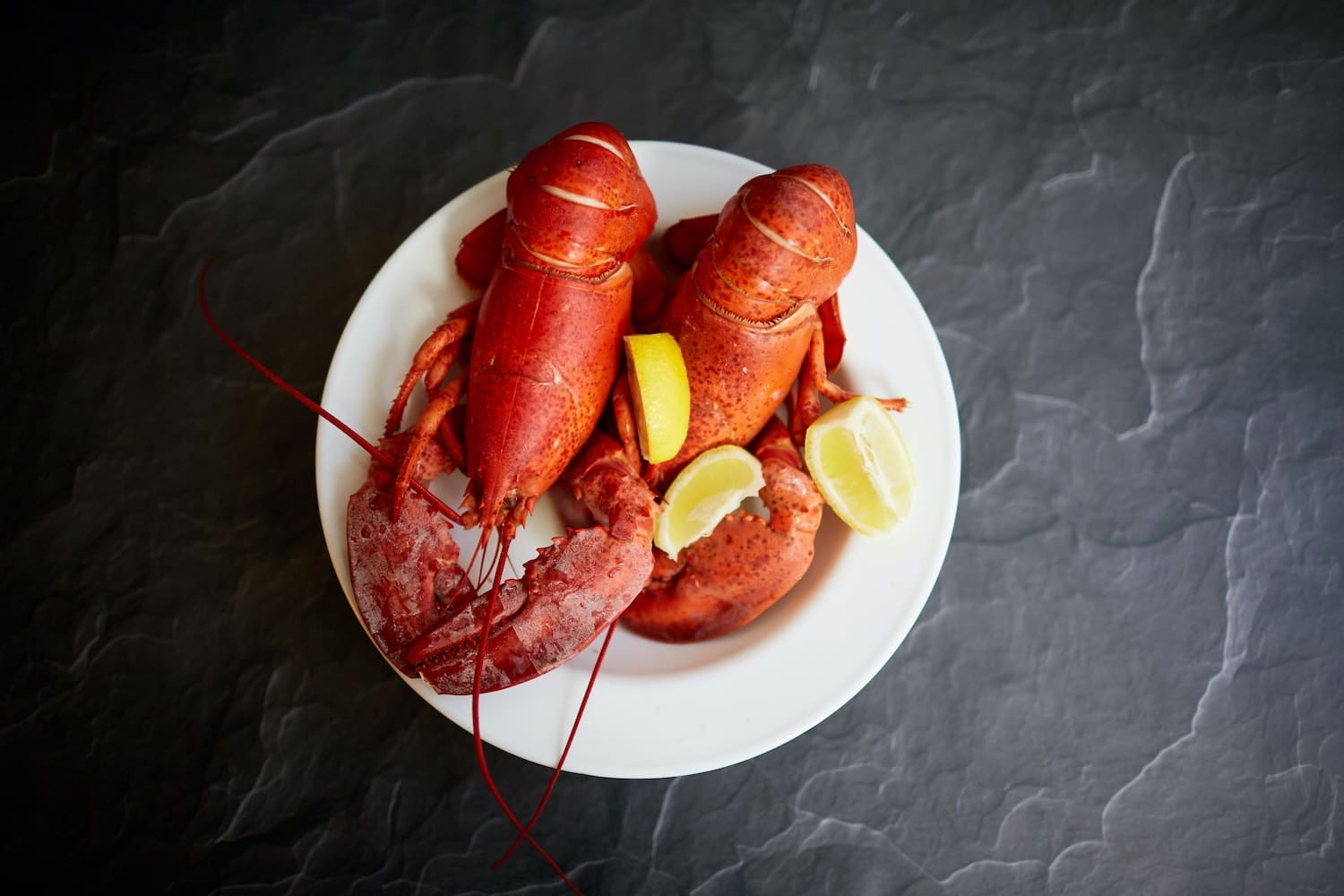 Summer is reaching its productive crescendo in the next few weeks. Gardeners out there know this is the time when produce is coming thick and fast. The problem isn't what fresh produce is available, more like what to do with it all! This is the time to get the preserving pans out, as gardeners and home growers try their hands at chutneys, pickles and relish in an effort to save some of summer's tastes for the winter months.  
Non-green-fingered folk can also enjoy the bounty of this month. So much to choose from in good food shops, farm shops, Country Markets and farmers markets around Ireland. Look out for this array of goodies on your travels.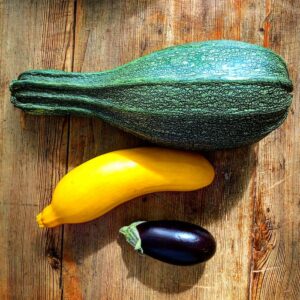 Courgettes and Marrows
So many courgettes, so little time! As anyone who has ever grown a courgette plant will know, once these things start fruiting there's almost no stopping them. The more you pick the more will grow. Baby courgettes are sweet and tender and can be sliced into strips lengthways with a veggie peeler, then used raw in salads.
They're also good with the blossoms still attached, which can be stuffed with a salmon or prawn mousse then the whole thing steamed. Brilliant as a first course.
Larger courgettes that have buttery flesh are good halved and griddled over the barbecue coals or on a griddle pan. Use them also for a beautiful risotto or delicate soup.
Marrows are a big version of courgettes, with slightly less dense flesh and a more delicate flavour. Good for stuffing and baking or roasting in big wedges. Don't be afraid to use bold flavourings like garlic and chilli for marrow dishes. This vegetable can take it.
Cucumbers
You should be picking beautiful cucumbers now if you are a grower. If not, you can certainly find them in the local market or farm shop. Homegrown cucumbers fresh from the plant are nothing like their imported mass-produced cousins. Gone is the watery, personality-free taste, in its place, fresh juicy crispness with a biting savouriness that adds its own magic to salads.
If you've got lots of cucumbers, you can preserve some by making a simple cucumber pickle very quickly with cider vinegar, salt and sugar. This will keep in the fridge for a couple of weeks and has multiple uses, from sprucing up simple cheese sarnies at lunchtime to adding its own piquant angle to a platter of charcuterie and pate.
Herbs
Fresh herbs are rampant right now. Basil, coriander, mint, parsley and chives are the most common ones grown and readily available. But some growers also plant fennel, dill and tarragon, three herbs used in a wealth of classic dishes. Soft fronds of fennel are brilliant for flavouring dressings for fish, or for using as a bed to oven roast a whole Black Sole or Turbot.
Keep an eye out in good food shops for Good Food Ireland® Approved provider, McCormack's Farms range of fresh herbs. This family business expertly grows a large range of herbs and fresh salad leaves. The utmost time and attention are taken to ensure a high-quality product. The range is also unwashed, which results in high-quality retention and freshness.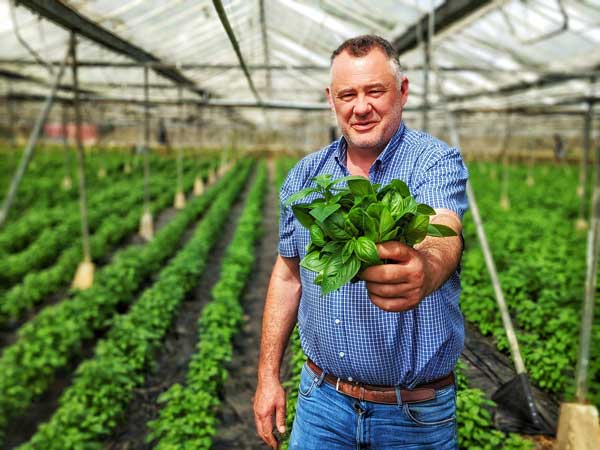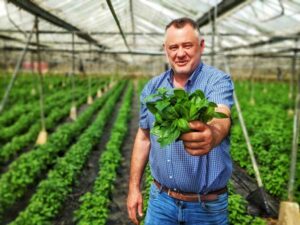 Dill is a must-have ingredient for curing your own gravlax. Try this recipe. Use tarragon in a creamy sauce for chicken breasts, in the classic style. Or simply sprinkle it fresh over a roast chicken and add some more chopped tarragon to the pan of gravy.
This adds a subtle sweet aniseedy flavour the French adore. A 'must have' herb for making traditional Bearnaise sauce for steak as well.
Carrots
Did you know that July and August is the start of the Irish Carrot season? Carrots are often associated with the root vegetable winter months but they are actually in season for a whopping 10 months starting from July. Carrots are an integral part of Irish food culture, often making a weekly appearance at the Irish kitchen table.
Our very own Approved Provider, O'Shea's Farms in Co. Kilkenny is a 4th generation family business growing high-quality Irish carrots to wholesale and retail outlets across the country.
Get a delicious taste of O'Shea's Irish carrots through this dedicated Carrot Cake recipe created by International Guest Chef Fred Cordonnier.
Aubergines, Peppers and Chillis
Some Irish smallholders branch out into the more exotic veggies which generally come from hotter climates. Fleshy aubergines with deep purple or purple and white striped skins, crunchy red, green and yellow peppers and bitingly hot chillies can be grown in Ireland with the aid of a polytunnel and a sense of adventure.
If you're lucky enough to be near a smallholder who grows these veg, grab 'em while you can because the flavour is astonishingly different to their imported equivalents which have lost flavour and texture in the travelling.
Marry aubergines, peppers and tomatoes in a wonderful Ratatouille to go with baked salmon or roast lamb (see below).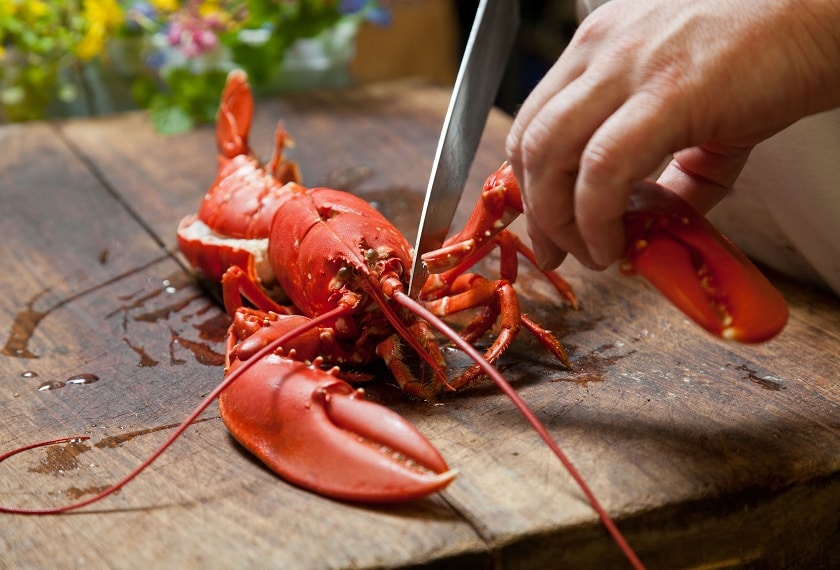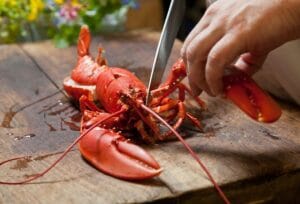 Shellfish
August sees lots of crab, lobster and prawns in fishmongers. Ireland is lucky to have a thriving shellfish industry and lengthy summer season, with small boats catching crab and lobster in pots in the small coves around the coast, or prawn boats going out to sea to bring home plentiful catches now. Treat yourself!
Lamb 
Ireland's Mountain lamb is now ready to eat, as lambing takes place later in the season than lowland lamb. Try the sweet and tender lamb from Achill Island, which dines out on the heather-clad slopes of the mountains, grazes on sea mist bathed grass and even seaweed and sea vegetables that grow near the beaches on the island.
This leads to an exceptional taste in the meat that makes Achill Mountain Lamb such a treasure! Order Achill Mountain Lamb online and get it delivered directly to your door. If you're visiting Achill you can also stop by their Farmstore to pick up a selection of Achill Mountain Lamb products.