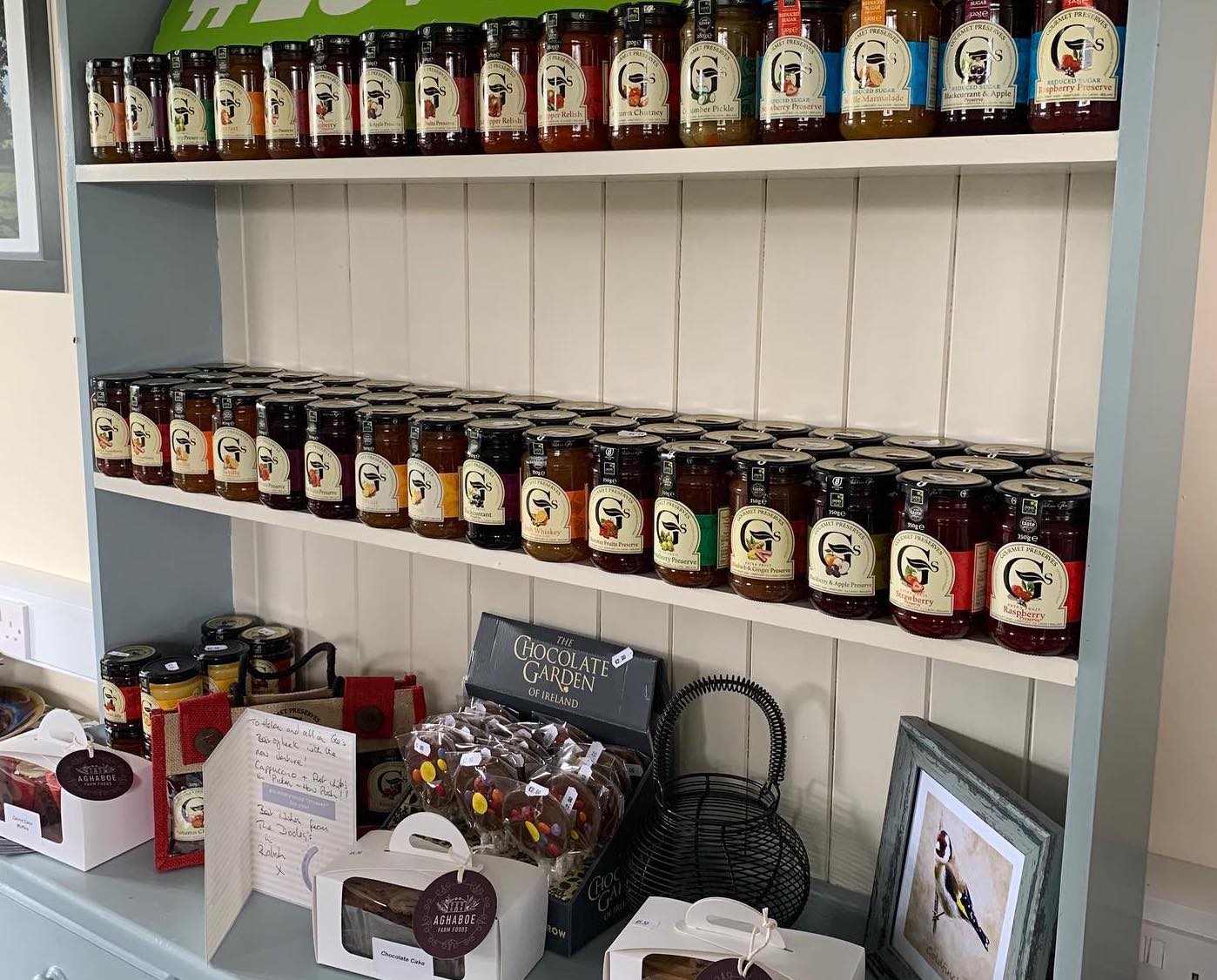 For many of us fortunate people, Christmas is a time of year where we can relax and reflect and meet up with family and friends. For a few days, daily life calms down and goes at a slower pace, well, when the hard work of Christmas preparation is over and done with. Looking to explore the greater outdoors and pick up some good food while getting some fresh air? Why not visit our selection of Farm Shops this winter?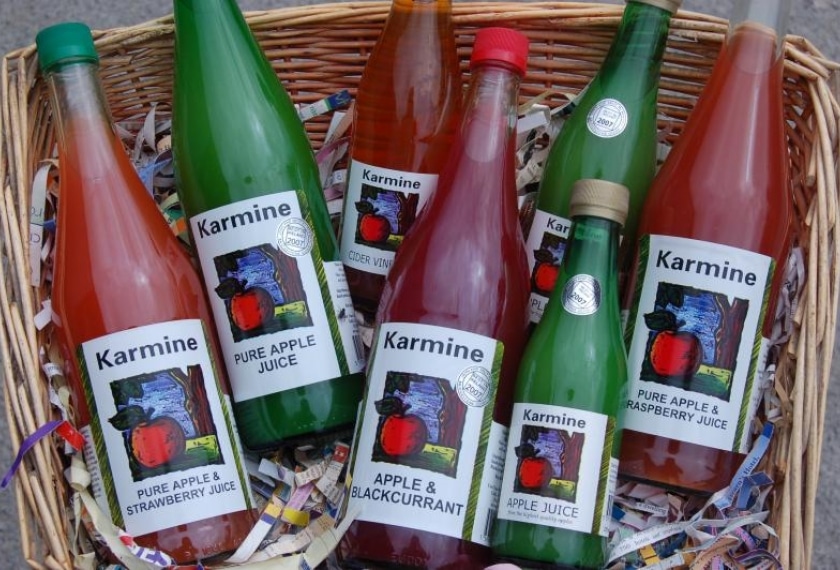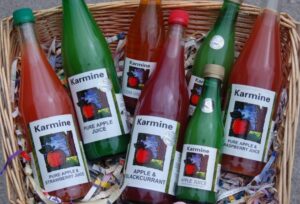 The Apple Farm, Co. Tipperary 
Located in the Cahir, Co. Tipperary, The Apple Farm is famous for its orchards of delicious Irish apples. Owner and second-generation apple grower, Cornelius Traas grows 12 varieties of apples here, with all preferences of sweetness catered for. Along with sprawling orchards, Con has also a delightful farm shop on the premises. Here all the produce of the farm is sold along with a few select produce from fellow producers.
The shop is presented in rustic style and sells a range of seasonal fresh farm produce plus the apple juices that have made this man famous. The Karmine selection of juices lines the shelves  – single apple varieties and those mixed with other fruits or vegetables like locally grown carrots. The perfect products to have at the Christmas table.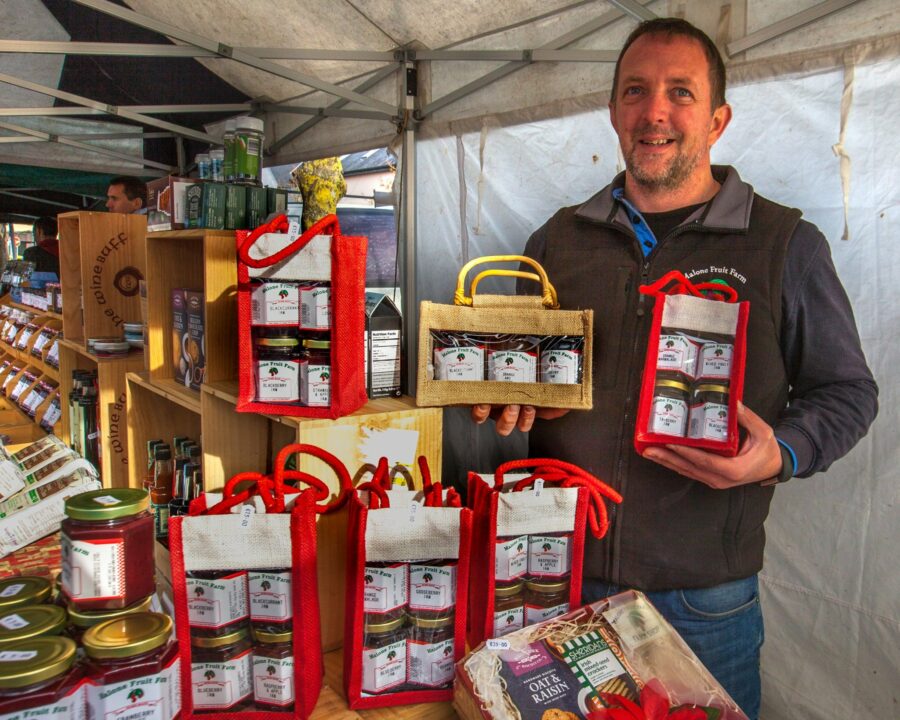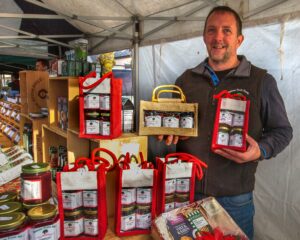 Malone Fruit Farm, Co. Carlow 
A truly family affair at this Carlow based farm. Malone's Fruit Farm was first started by Tom Malone back in 1998, as a way to give summer work to his teenage children. Since then, the farm has grown in leaps and bounds with now over 12 acres of fruit being grown. Tom's son James has now taken over the operations, continuing his father's hard work in producing great soft fruit. Strawberries are the main crop here, but you'll also find a great selection of raspberries, blackberries, tayberries and loganberries in the height of the summer season.
Making the most of the bountiful fruit produced, Malone's Fruit Farm also run a food shop filled with delightful food products and crafts. This is located on the main road just outside the village of Ballon in County Carlow, with convenient parking outside. A fine selection of yummy jams are made from the fruit grown on the farm and can be found in the shop. Some tasty additions to spread on your toast Christmas morning. Yum…
Malone's Farm Shop are at Yulefest, Kilkenny, throughout the weekends in the month of December. Stop by to pick up some of their delicious products!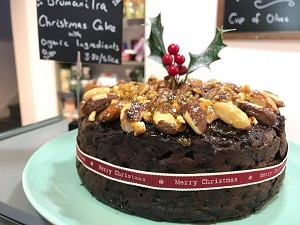 Drumanilra Organic Farm & Farm Kitchen, Co. Roscommon 
The idyllic rural setting of Co. Roscommon is the home of Drumanilra Organic Farm. A family farm run by husband and wife, Liam and Justina Gavin. The magnificent organic produce of Drumanilra Organic Farm is certified by the Organic Trust. The meat from the farm is complemented with four organic polytunnels producing a variety of seasonal vegetables. A proper all-around organic farm offering, which feeds the menu of the Drumanilra Farm Kitchen Café and eager customers of the Drumanilra Farm Shop in Boyle, Co. Roscommon.
Drumanilra Farm Kitchen has gotten into the Christmas spirit and has happily made some delicious festive treats that make delightful gifts when visiting friends and family over Christmas. From pots of homemade organic fruit jam, to mince pies, puddings and gingerbread there is plenty to fill the basket and cover last-minute Christmas gifts!