Good Food Ireland Approved Since 2008
We stand over our recommendations. With exacting selection and regular review processes we ensure a rewarding local Irish ingredient led experience. You can count on it!
Overview
It's rare that you'll come across places quite like this traditional butcher in the heart of Lismore village, Co. Waterford, which has been in business since the 1600s. Michael McGrath is one of several generations to run this shop, now followed by son John. McGrath is the kind of butcher you wish you lived near – nothing has changed here for many years, which means incredible quality and a passionate team. You'll see the original meat racks and hooks behind the counter, where meat was hung long before refrigeration kicked in. You'll find traditional cuts of beef like 'housewiv
Read More
---
Shop
McGraths of Lismore is a superb, traditional family butchers on Lismore Main Street in County Waterford that has been in business since the 1600s.
You'll find the very best of Irish meats here, including beef and lamb from McGrath's own farm that has been slaughtered in their own abattoir and dry-aged onsite. There's also home-cured bacon, organic chickens and much, much more.
---
Sustainability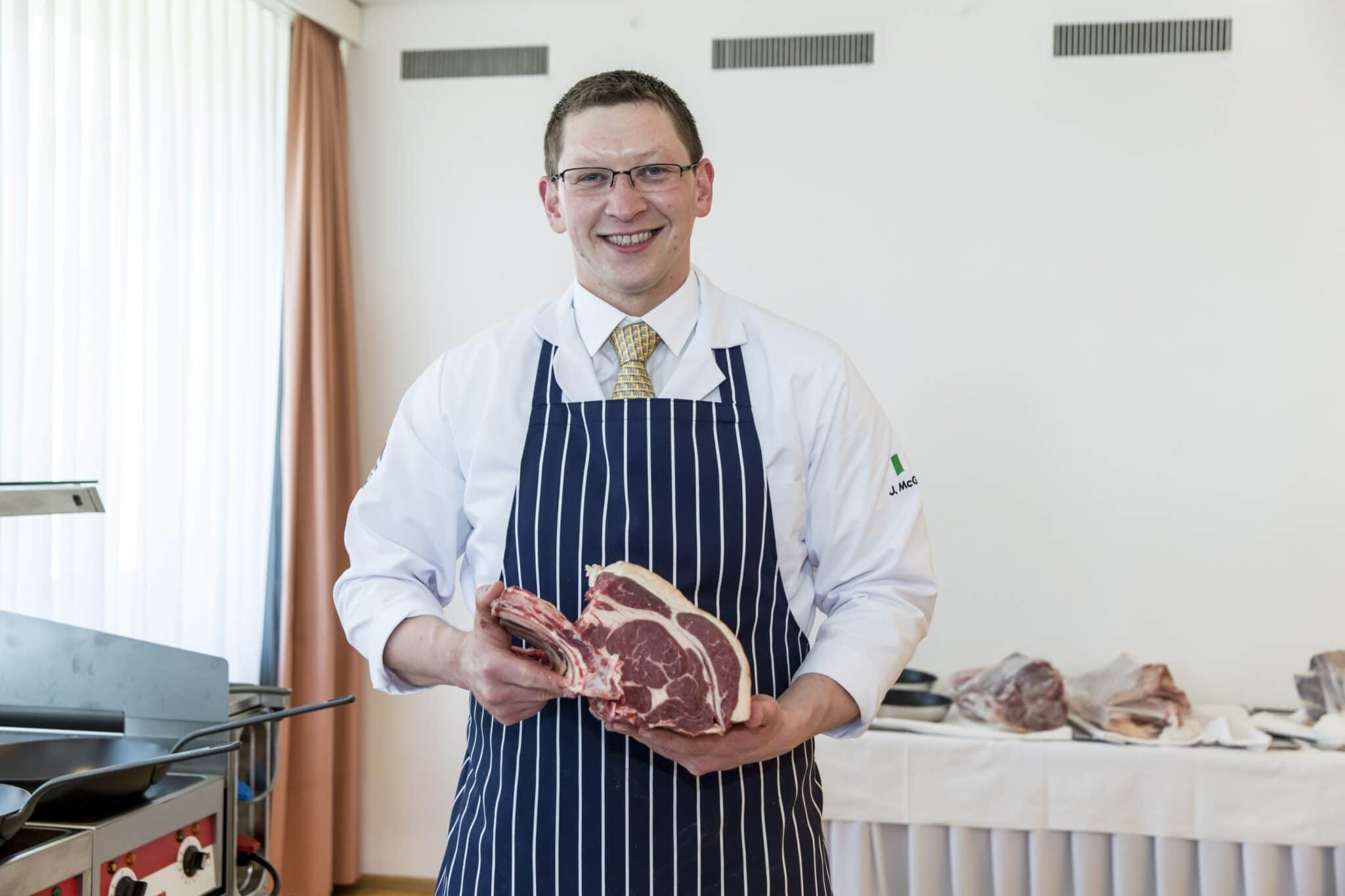 This family butchers in Lismore is an ode to the art of traditional butchery. Michael McGrath has his own farm for beef and lamb, and a small abattoir out the back of the shop where animals are processed humanely with consideration and care.
---
Leave review
Amazing lamb
We accidentally came across this butcher and bought lamb, crown chicken, and beef it was so good we have decided to call back which is a bit of a journey as we live in Dublin. Love the shop and everything we asked for was no trouble. So very helpful
---
Nearby Experiences
Experiences

Accommodation

Dining

Cook & Shop

Meet the Makers