Food For Thought

What Foods we use to Celebrate St Patrick's Day in Ireland

St Patrick's Day – a Catholic feast day — is celebrated on March 17, the anniversary of Patrick's death. Usually occurring in the middle...

(Sponsored Ad) UnifyOrdering was launched in Dublin in 2018 by a group of friends and industry professionals passionate about local food but frustrated by the wholesale ordering process. Louis, who runs a wholesale Speciality Coffee Roastery and a group of coffee bars, wanted to be able to have

Read More

Eat

Vitamin Bee – The Health Benefits of Raw Honey

Raw honey is healing and delicious, tasting of the land and seasons. Noel Leahy shares the secrets of the beehive with Melanie May.

Destination Spotlight

A Winter's Road Trip

From a magical valley to a Medieval city, manor houses and migrant tales, Ireland's Ancient East offers a staggering trip through history for the curious...

Travel

10 Fabulous Food Tours In Ireland

Taste your way around Ireland with a fantastic food tour that introduces you to an area's very best local produce.

Food For Thought

Irish Easter Traditions

From dinner to desserts, hot cross buns to whipping the herring, we take a look at some of the ways Easter is celebrated in Ireland. 

Drink

Christmas Cocktails With An Irish Twist

As the party season heats up, John Wilson turns his attention to delicious Christmas cocktails, shaken and stirred.

Welcome

Welcome From The Editor Jillian Bolger

Alongside family and traditions, great food is at the heart of all the best festive celebrations. That's why we've packed the Good Food Ireland winter...

Gift Ideas

The Ultimate Irish Drinks Cabinet

This Christmas, skip the mainstream brands and serve up a selection of artisan drinks from Irish producers. John Wilson has the lowdown, including some...

Gift Ideas

8 Favourite Cookbooks By Irish Writers

Every year we are seduced by shiny new cookbooks, but sometimes the real joy lies in discovering ones we missed the first time around. So, here's our...

Give the Gift of Experience

With much flexibility and a remarkable range to choose from, a Good Food Ireland Gift Voucher offers a unique and authentic experience.

Food For Thought

When you move country, do you embrace new food traditions or create your own at Christmas? We asked four food experts, who have moved to Ireland, what a Christmas feast looks like in their homes.

Gift Ideas

10 Fabulous Festive Gifts From Good Food Ireland®

Looking for fantastic Irish food- and drink-inspired Christmas gifts? Look no further. We've picked out perfect presents for home cooks, budding chefs,...

Food For Thought

The Butcher's Christmas In Ireland

Think it's stressful planning Christmas dinner? Imagine the pressure on your local butcher, writes Melanie May, who talks turkey, thermometers and timing...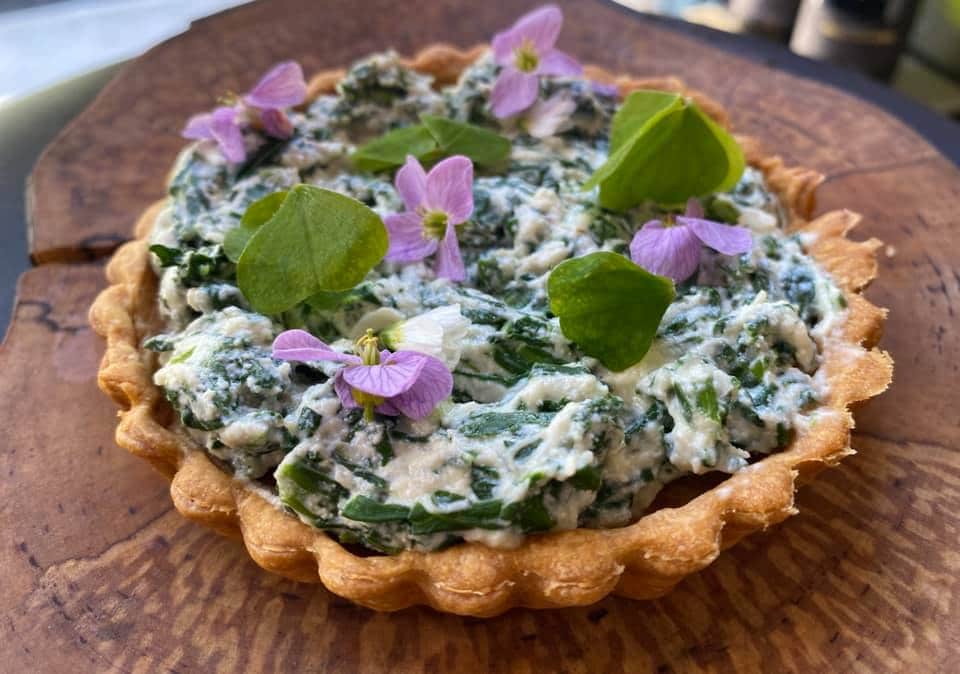 ADVERTISE IN OUR DIGITAL MAGAZINE
Advertising opportunities include Ad Placements, Reader Offers, Competitions and Bespoke Branded Content Solutions, enabling premium brands to place their campaigns at the heart of Good Food Ireland®
Get In Touch

Explore
What we have to offer