Good Food Ireland® Approved Since 2021
We stand over our recommendations. With exacting selection and regular review processes, we ensure a rewarding local Irish ingredient-led experience. You can count on it!
Overview
Luttrellstown Castle Resort is an elegant, discreet and luxurious Resort situated on 567 acres of lush private parkland only a short distance from the centre of Dublin City.
Within the Resort lies an immaculate 18-hole championship golf course, an impressive alpine lodge-style clubhouse and the jewel in the crown of this peaceful and picturesque sanctuary is the magnificent and world-famous 15th Century Luttrellstown Castle which is a home away from home and offered on a fully exclusive basis allowing for complete privacy.
One of the main dining spaces at Luttrellstown Castle is the trendy Rugged Lane Restaurant, located in the lodge. This contemporary dining space invites guests and visitors to Luttrellstown Castle or Castleknock in general to enjoy a sublime dining experience that promises the very best of local and seasonal food seamlessly blended with modern culinary concepts.
Internationally renowned as one of the most striking castles in Ireland, Luttrellstown takes its name from the Luttrell family, who held the estate for more than 300 years until 1811.
Whether you're a golfer or coming to enjoy the wonderful Club Bar or Rugged Lane Restaurant, you are always welcome.
Luttrellstown is a truly enchanting estate which will always have a home in your heart and fill your memories with magic.
Read More
---
Dining
A golfer will sense they've arrived in a very special place, a non-golfer will suddenly realise what they've been missing.
The alpine lodge-style clubhouse – home to Rugged Lane Restaurant, The Spike Bar, The Club Bar and wonderful private event rooms is quite unique. The estate is just 20 minutes from Dublin and within hearing distance of The Phoenix Park. The land borders the famous Strawberry Beds reaching down to the smooth flowing Liffey.
Both the Club Bar and Rugged Lane Restaurant overlook wonderful native Irish tree-lined fairways – one could just sit and stare all day long.

The ethos of Lutterstown is to be a 'place of the place'.
Whilst one thinks of the 500-acre estate as a grand castle with a manicured golf course, the Luttrellstown Club House has now joined the hinterland as a destination for the finest food of local and island of Ireland provenance.
The impeccable interiors are dominated by that alpine wood magnificence with mild Scottish Highlands tartan influences and subtle hints of New York Club.
The Clubhouse at Luttrellstown Castle Resort offers a myriad of experiences.
The newest edition to the wonderful food & drink offering at Luttrellstown Castle is the trendy Rugged Lane Restaurant, located within the Clubhouse.
This contemporary dining space invites guests and visitors to Luttrellstown Castle or Castleknock in general to enjoy a sublime dining experience that promises the very best of local and seasonal food seamlessly blended with modern culinary concepts.
Quality ingredients such as Scallops, Cured Salmon, Seared Duck, Crispy Pork Belly and Dexter Beef are expertly presented and seasoned to perfection. For those who would like to choose from Vegetarian and Vegan options or have specific dietary requirements, the Rugged Lane menu is dotted with exciting and varied options that will have your tastebuds tingling in anticipation for the experience that awaits you.
Add an additional special element to your meal by indulging in the signature wine pairing offering that is available, while complimentary still and sparkling water is provided throughout your meal.
Rugged Lane is the ideal choice for your next weekend food lover adventure!
Opening Hours: 
Friday Dinner 6pm – 9.15pm
Saturday Dinner 6pm – 9.30pm
Sunday Lunch 1pm – 4.30pm
---
Rooms & Facilities
Full of old-world charm matched with world class luxury to suit modern lifestyles, you will want for nothing during your exquisite stay.
Luttrellstown offers beautiful accommodation for the discerning guest.  Suitable for a maximum of 50 people, the 20 bespoke bedroom suites are each designed in a contemporary but classic style honouring the heritage and history of the castle.
There are also a host of private on-site adventurous experiences available to satisfy all tastes. The 18-hole championship golf course is magnificently maintained to exacting standards by the excellent grounds team. If golf isn't your thing, how about a spot of fishing at the beautiful 20-acre lake where you can enjoy some of the finest fishing in Dublin. The river Liffey-fed lake provides some breath-taking sights amongst which to fish, including its vintage boat house, a time-worn Doric Temple and an enchanting waterfall. Other activities on site include falconry, clay-pigeon shooting, archery and the wonderful horse and hound experience, bike hire, historical tours and a pretty woodland walk.
Facilities include complimentary WiFi, stunning guest library, laundry and dry cleaning services, billiards room with full-size snooker table and a helipad.
The Resort offers 20 uniquely decorated luxury rooms that not only offer opulence but will make you feel like you have stepped back in time.
Each room is designed to capture the feel and opulence of 15th castle living, including 4 poster beds.
Each room provides large windows offering stunning views over the estate. the bedding is monogrammed 100% Cotton.
The little details that make your stay a little bit more comfortable are not forgotten, turndown service with Luttrellstown Chocolate, bathrobes and slippers and Molton Brown bathroom beauty accessories are provided for your convenience.
---
Sustainability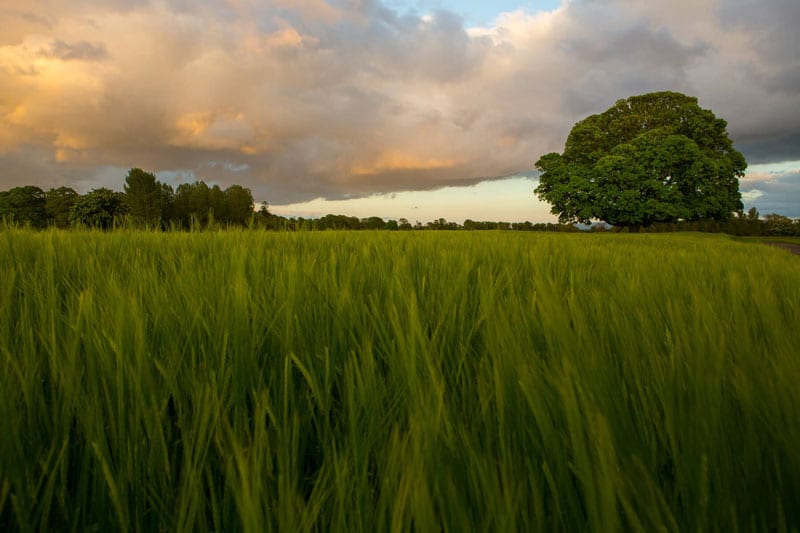 Luttrellstown Castle Resort is aware of its legal, ethical, environmental, as well as social responsibilities and is an active participant in Ireland's Green Hospitality Programme.
In participating in the programme, they strive as members to protect and promote local biodiversity, buy locally where possible and encourage guests to use local "green" businesses and services.
The guests are encouraged to adopt a responsible approach to the environment without reducing the quality or enjoyment of their visit.
In order for them to continue improving their green policy efforts, they allocated a senior member of staff the person responsible for overseeing their sustainability efforts and to ensure that they're always prioritized.
By taking this step, it ensures their team members are educated in our environmental policy and is part of every new employee onboarding.
They have a comprehensive waste management policy in place to help manage the generation and segregation of waste and continually work hard to monitor and improve their recycling figures.
Their goal this year is to focus on reducing overall energy consumption by using a sustainable energy supplier and integrating sustainable systems such as our Integrated Building Automated System (IBAS).
---
Leave review
There are no reviews yet. Be the first one to write one.
---
Nearby Experiences
Experiences

Accommodation

Dining

Cook & Shop

Meet the Makers