Good Food Ireland® Approved Since 2020
We stand over our recommendations. With exacting selection and regular review processes we ensure a rewarding local Irish ingredient led experience. You can count on it!
Overview
Nestled in the small village of Ballinlough Co. Roscommon, you'll find The Old Stone House Restaurant. This impressive dining offering includes delicious food & drink, and a warm and attentive welcome from both staff and the traditional open fire in the lounge. This fine family business run by Ray and Mags O'Connor attracts visitors from all over the surrounding townlands of Ballyhaunis, Boyle and Roscommon. A popular spot for lunch or dinner, it also hosts family gatherings, boutique weddings and more.
---
Dining
Local ingredients, cooked and presented to perfection is what you get and more from a meal at The Old Stone House Restaurant. Owners, Ray and Mags O'Connor pride themselves on showcasing the best of what the locality has to offer in terms of food & drink and this has resulted in a food offering that is so satisfying, you'll be tempted to return again and again.

€€€
You can't miss the beautifully re-stored stone building that makes up the The Old Stone House Restaurant while driving through the quaint village of Ballinlough. We've no doubt it often draws passers by looking for a good meal and really they couldn't find a better place! Owners Ray and Mags O'Connor have created a warm and welcoming establishment centred around excellent food and service.
Upon entering, you'll be greeted with a blazing open fire in the stone hearth, take a seat in the comfy lounge chairs surrounding the fire while you enjoy a beverage in anticipation of your meal. The ideal way to wind down after a busy day. The lounge area is the centrepiece of the restaurant and is surrounded by four dining areas allowing visitors plenty of space to dine, whether they are dining alone, in families or as part of a party or special occasion.
The food offering at The Old Stone House Restaurant is such a triumph and by far the standout feature of the customer dining experience and owes much to its success to date. Head Chefs and Proprietors, Ray and Mags are hands on, managing the kitchen team and food offering with ease. They are passionate about using the best local ingredients out there and showcasing what their locality has to offer. Even more, to the rear of the restaurant you'll find a kitchen garden that provides seasonal herbs, fruit and veggies used in the kitchen when available. A true taste of the area if we do say so ourselves.
Customers can expect a traditional menu full of choice, with emphasis on quality, and freshly prepared items seasoned and cooked to perfection. Standout dishes include the mouth-watering Chef's Pork Ribs, Honey Roast Duck or who can say no to a juicy Irish Sirloin Steak served with all the trimmings? Yum! Don't forget the sweet treat to round off the experience. Options include, a Crème Brûlée or Baked Alaska to name just two, there's also a dessert of the day.
The choice of A La Carte menu or a Value menu available Thursdays and Friday, provides dinners with great value for money. You'll also find a Vegan and Kids menu, ensuring all tastes are catered for.
A job well done, is clearly of utmost importance to Ray and Mags O'Connor and that is what you get and more with a visit to The Old Stone House Restaurant. A satisfied smile from a customer at the end of a meal is all the drive they need to keep and surpass their high standard.
---
Sustainability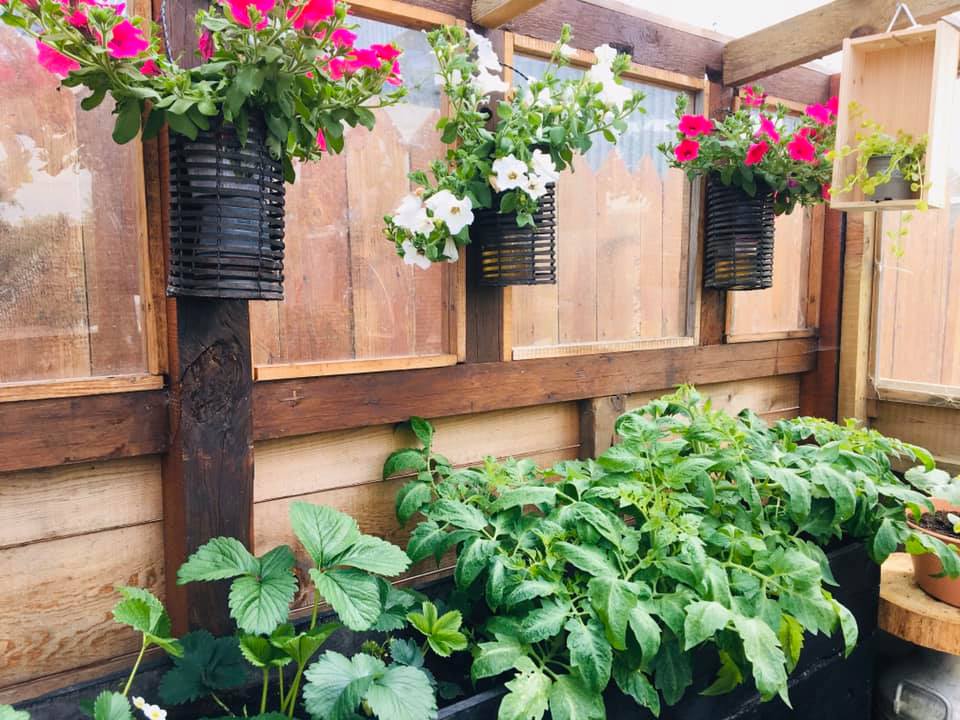 Sourcing top quality local ingredients is of the utmost importance to Ray and Mags O'Connor, allowing their conscientious sourcing of ingredients speak for itself on the plate. To the rear of the restaurant you'll also find a kitchen garden in which they grow seasonal herbs, veggies and fruits used in the kitchen where possible.
Where possible they also use fully compostable packaging for the take home offering.
---
Leave review
There are no reviews yet. Be the first one to write one.
---
Nearby Experiences
Experiences

Accommodation

Dining

Cook & Shop

Meet the Makers