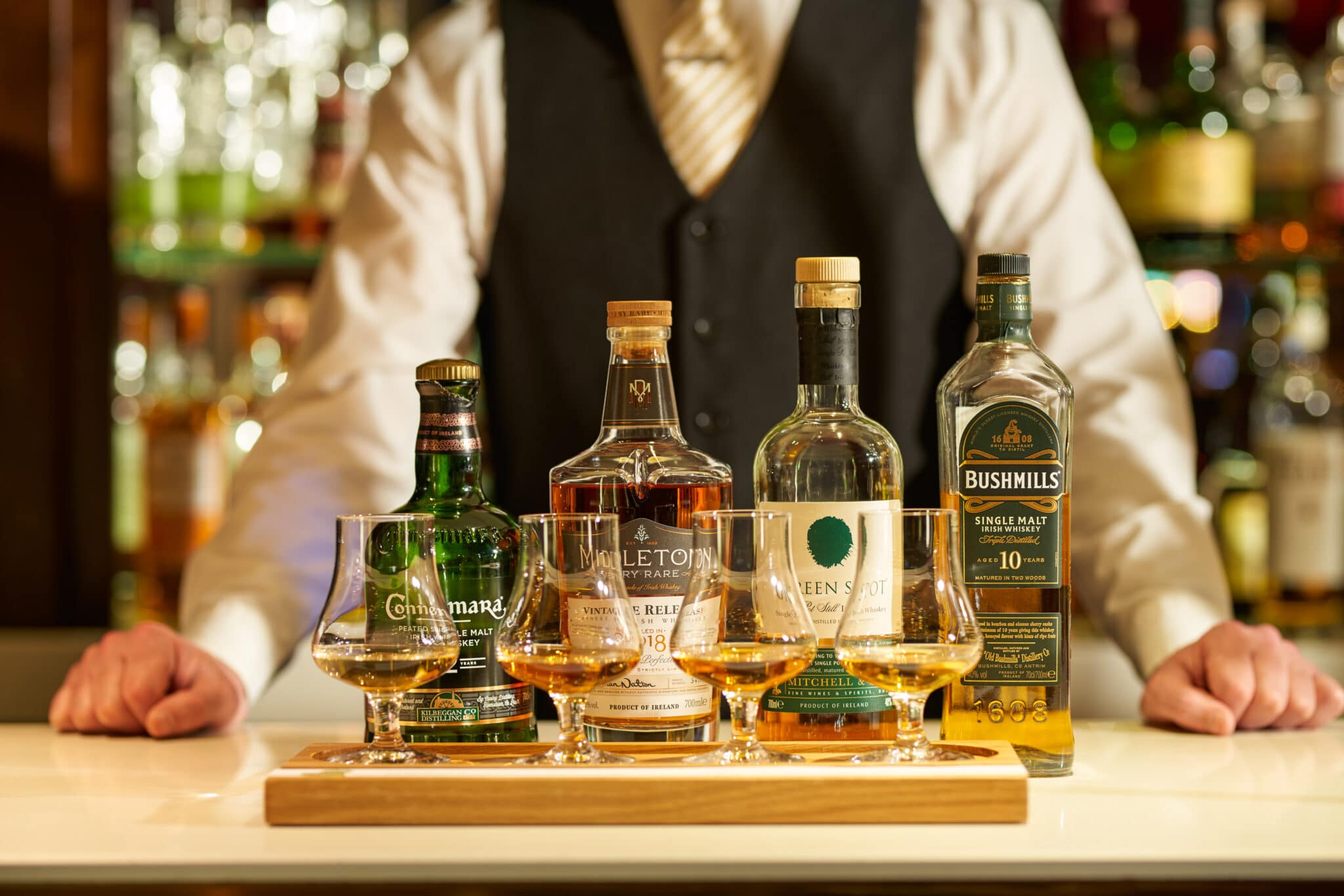 Enjoy a 10% off the cover price when you buy Peter Mulryan's The Whiskeys of Ireland.
THE WHISKEYS OF IRELAND
By Peter Mulryan
This beautiful hardback book, with full-colour photographs throughout, will tell you everything you ever wanted to know about Irish whiskey – the water of life.
Inside you'll learn about…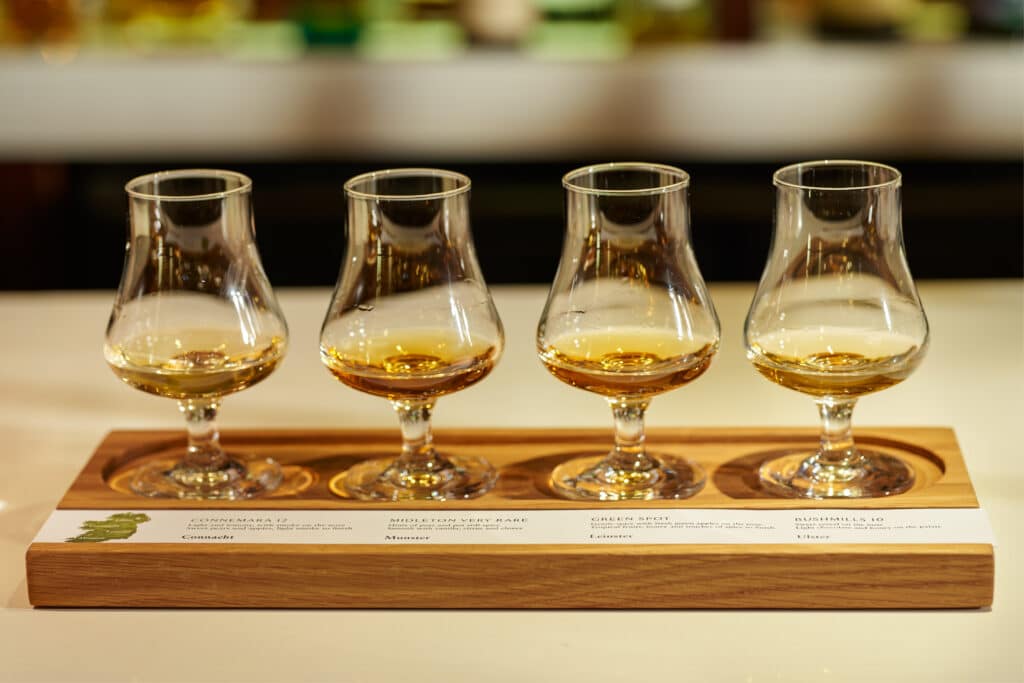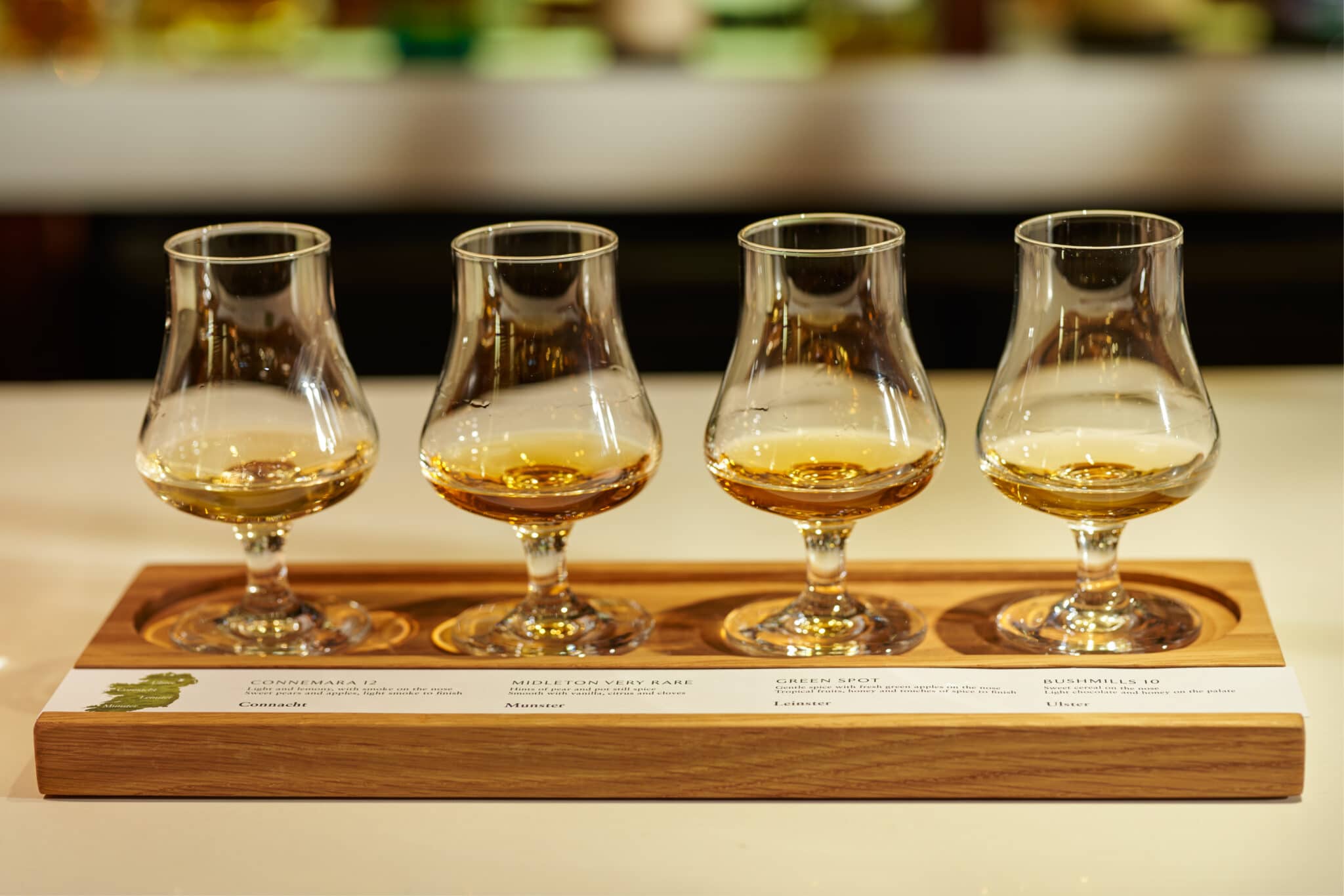 * The History of Irish Whiskey
There is a strong connection between the history of distilling in Ireland and the history of the island itself. It's as if whiskey were the lifeblood of the people.
* Its Rise and Fall
A hundred years ago Irish Whiskey was so prized that Scottish distillers often shipped their whiskey to Dublin, where it was mixed with a little Irish, re-exported as 'Irish Whiskey' and sold at a premium.
* Its Fall and Rise!
Ireland's distillers reacted to the threat of blended Scotch exactly as you would expect; they fought amongst themselves to the edge of extinction! But today Irish Whiskey is the fastest-growing drink segment in the world. A generation ago there were only two distilleries in Ireland: now there's over 32.
* How Whiskey is Made
Understand the difference between single malts, blends, pot-still whiskeys; and the art of distilling and blending.
* Tasting Whiskey
How to explore the different flavours found in Irish Whiskey and where they come from. Learn how to taste as well as drink!
Good Food Ireland® readers can enjoy a 10% discount off The Whiskeys of Ireland by Peter Mulryan. Please Note: This Offer Has Expired, please see the current magazine page for our latest Reader Offer.

Explore & Book
Food & Drink Experiences
Collect & Go Traditional Country House Picnic for a Family of Four – Co. Clare

What You'll Get The prelude to a great day out exploring the outdoors is having a tasty and satisfying picnic to enjoy on your travels. For families or small groups looking to explore the beauty of Co. Clare and enjoy some great local and homemade...

Mountain Lamb Farm Tour & Tasting on Achill Island – Co Mayo

What You'll Get Immerse yourself in the longstanding tradition of Blackfaced Mountain Sheep farming with an adventurous experience on Achill Island. The high hills and coastal splendour of Achill is home to this famous variety of sheep. You'll...

Taste the Atlantic with a Tour of a Sea Salt Visitor Centre – Co Mayo

What You'll Get Taste the essence of the Wild Atlantic Way with a tour of a Sea Salt Visitor Centre on Achill Island in Co. Mayo. This island has a long history of sea salt production which has been rejuvenated by a local family who have created...