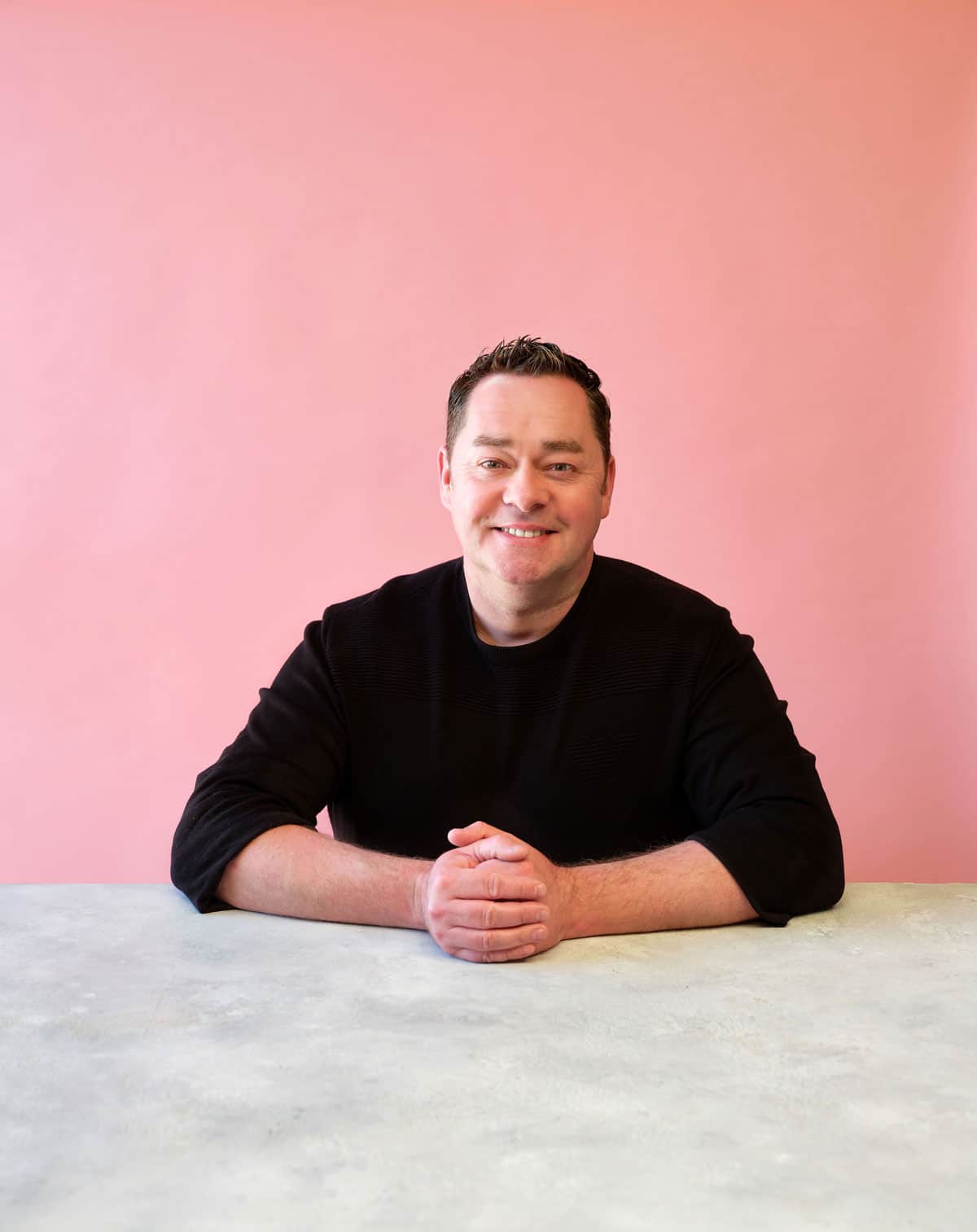 Author of 16 cookbooks, the chef and restaurateur shares the foods, people and memories that inspire him.
My Life In Food
Neven Maguire, CHEF & Cookbook Author
What was the first dish you ever learned to cook?
An apple tart. And shortbread. My mother, Vera, was a great cook and I loved being in the kitchen from an early age. I would have made a beef and vegetable stew early on also,
What are your most vivid food memories from childhood?
Again they go back to my mother. There was a family of nine to feed. Mum and Dad also grew their own vegetables and I remember great cabbage and potatoes. She was great at variety, but with simple wholesome food for growing children. There were delicious soups. She never forgot desserts. Stewed apple and custard was a favourite. There was always porridge. And a bacon sandwich for lunch at school was a fixture.
Who has been the biggest influence on the way that you cook?
My customers. I like to meet them and hear from them. I am very hands-on about that. Feedback matters. At a professional level, I learned from all of the great chefs that I worked for. Paul Rankin in Belfast, Lea Linster in Luxembourg, the Grand Hotel in Berlin, and Arzac in San Sebastian. You always take something away from seeing how these people think and work.
How has your cooking changed since having the twins?
I am certainly cooking a lot more at home. They are nine now and both are taking an interest in cooking and know way more about food than I did at their age. Amelda and I have always encouraged them to try all tastes and they eat the same food as we do most of the time.
What's your favourite Irish ingredient?
I always think of eggs when asked this. And our great Irish beef. And our seafood, that I have learned a lot more about, making the Seafood Trails programmes for RTE.
Learn to Cook with Neven is your sixteenth cookbook! How do you keep developing new recipes and ideas?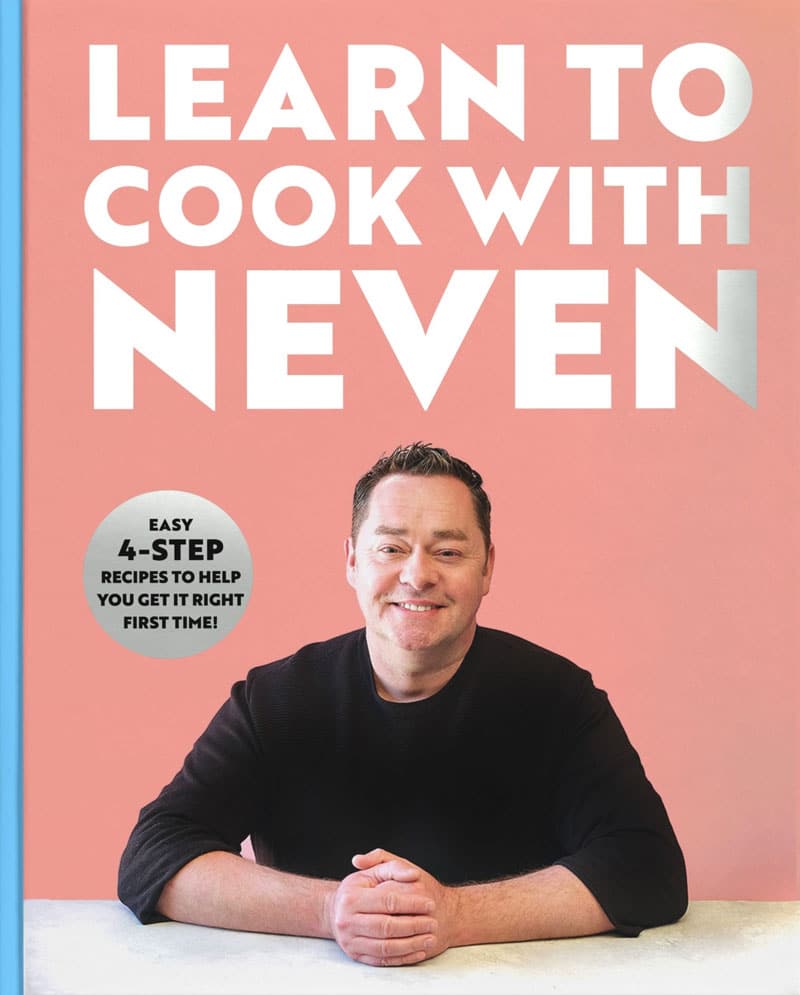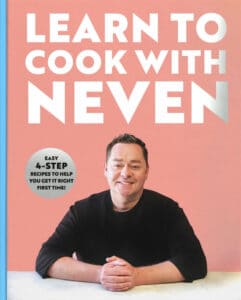 There is a great team involved. At the restaurant, there are always ideas being discussed to try out. Everybody contributes. My Head Chef, Carmel McGirr, has been with me for seventeen years and she has great ideas that the team tries out. Orla Broderick is a fantastic colleague who is at the centre of everything. Then there are the people at Gill who I have got to know. They produce beautiful books where the food looks great. There are a lot of talented people involved.
What's your favourite part of creating a new cookbook?
Testing the recipes. It matters a lot that the recipes work. That builds up trust with the reader. The MacNean team are very involved in making sure that the recipes can be easily made
What do you love most about MacNean House?
It is a great place to live and work. The restaurant is here for 32 years so we are no overnight success. Our staff, and our guests, make MacNean House what it is and I am very grateful to be part of it.
What is the most memorable meal you've ever enjoyed?
There have been a lot and I remember them with pleasure. There isn't really a 'most memorable'. When I am in London I always try to go to Gordon Ramsay's on Royal Hospital Road. I have taken the team there also. Warm service and delicious food, it's always a real treat.
Have you ever had a memorable kitchen disaster?
We put in a new kitchen last year and all went well. But when we did a major revamp thirteen years ago it was a nightmare. We hadn't cooked for six weeks and put on a new tasting menu the first night. We got there, but it was scary.
Name your 5 desert island ingredients.
There would be Irish beef, eggs, lots of Irish dairy, some curry powder, and Pat Clarke's handpicked Irish strawberries. And a fishing rod.
What is your idea of food hell?
Anything that is not cooked with respect
It's fantasy dinner party time. Who is cooking for you, what's on the menu and what fantasy guests are with you?
Gordon Ramsay will be cooking, ably assisted by Carmel McGirr who will keep him under control. We will begin with Castletownbere scallops with caramelised pork cheek. Then there will be a fillet of beef with braised short rib and celeriac.
For dessert, strawberries and cream (some of you will recognise the Manchester United colours.) And for the other ten courses, I will eat anything Gordon dreams up.
I would have my old mates Marty [Whelan]and Mary [Kennedy] who go back to my Open House days. They brighten up any table. Del Boy would be good but he would have to stay in character. They say you should never meet your heroes but I would make an exception for him. I would love to have Mary McAleese. I am sure she has great stories. And then seated beside each other would be Alex Ferguson and Roy Keane and I would put a tape recorder between them. Should be fun.
Learn to Cook with Neven is out now (Gill, €25) Created to help children – and adults – learn valuable cooking skills and produce delicious meals in 4 easy steps. www.nevenmaguire.com
Has this article whetted your appetite to become a chef? then why not check out our series of articles on Becoming a Chef.


Explore & Book
Food & Drink Experiences
Luxury Overnight Stay and Afternoon Tea for Two at the Grand Central Hotel

What You'll Get Luxury overnight accommodation for 2 in the Grand Central Hotel Belfast, including afternoon tea in the Observatory – 'Irelands highest cocktail bar' Stay in a Deluxe Bedroom with views over the city, and enjoy a full Irish...

Wild Atlantic Distillery Tour & Tasting

What You'll Get Witness the magic of distilling with a visit to Wild Atlantic Distillery located in the north-west of Ireland. Brian and Jim, your hosts will give you a warm welcome with a complimentary drink waiting at your arrival. Following this,...