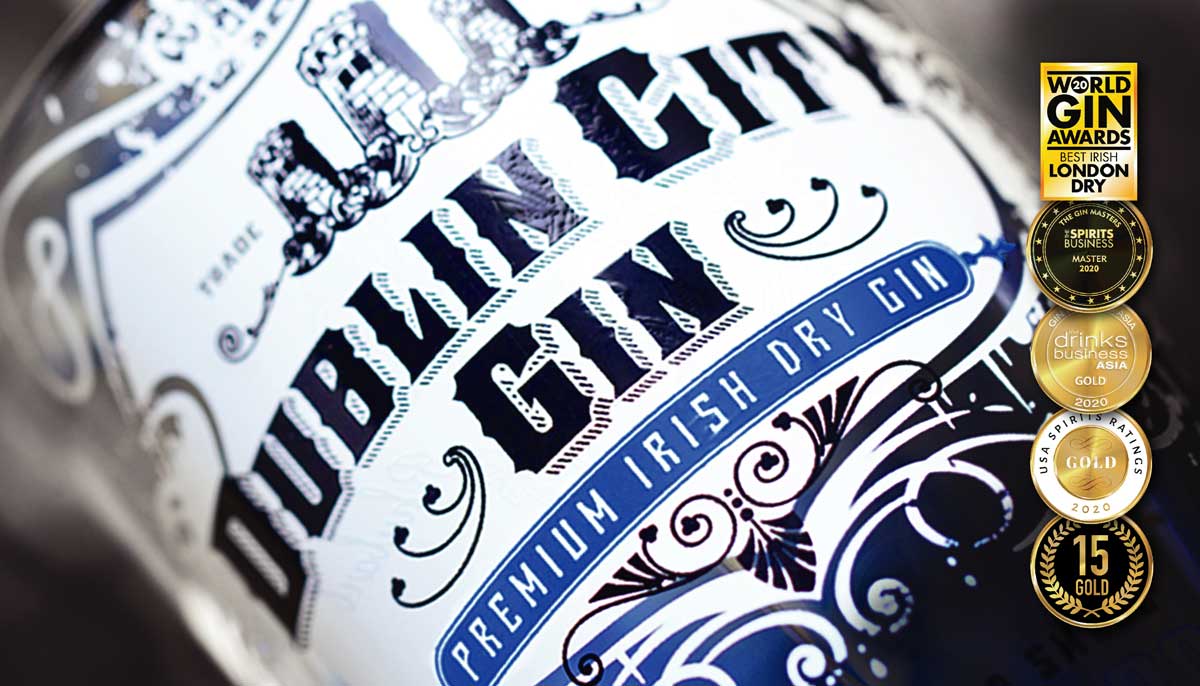 Five years ago Dublin didn't have its own gin. So one couple decided to make one, founding Dublin City Spirits along the way.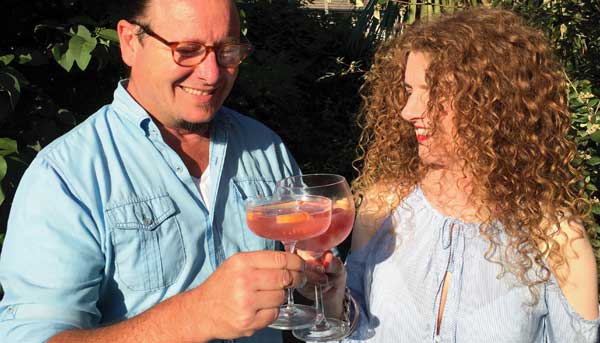 Good Food Ireland® Approved Since 2021
We stand over our recommendations. With exacting selection and regular review processes, we ensure a rewarding local Irish ingredient-led experience. You can count on it! View Dublin City Spirits Review on Good Food Ireland®
Jim & Sheila
Husband and wife team Jim O'Connor and Sheila Cooney set up Dublin City Spirits in 2016. Jim had worked with Walt Disney for six years in Hong Kong, followed by nine years in Los Angeles.
"I like to say that Mickey Mouse drove me to drink," he laughs.
"In LA, we were constantly being asked by friends to bring back a gin from Dublin – but there wasn't one at that time. One night, drinking cocktails, we came up with the idea of creating our own gin.
The craft scene with beer and spirits was booming in the US at the time. We were coming home to Ireland and [decided] this would be our own Irish thing. Sheila is also creative but we had never worked together before.
" What started as an interest has taken over their lives. "You really have to be fully committed in this business."
Dublin City Gin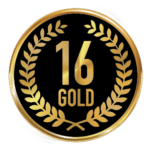 Jim and Sheila began exploring how and where to make their gin. "Sometimes we were naïve but we made our first batch in 2016. We went into competitions and started winning awards in Ireland, including a Blas na hÉireann award. That gave us confidence., " he admits. "The judges liked it, so we went international, chalking up a total of sixteen awards."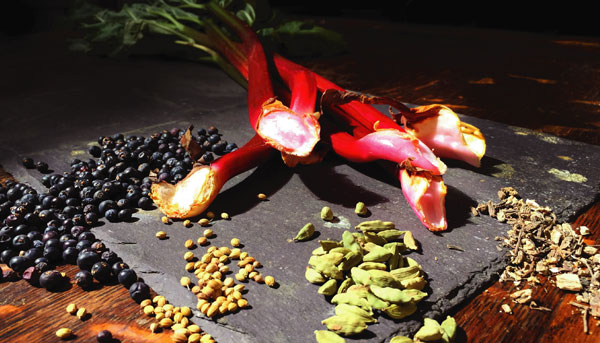 Alongside more conventional botanicals, the unique ingredient in Dublin City Gin is Dublin rhubarb. "We wanted a local botanical, and began buying rhubarb in the Iveagh Market originally, but then we discovered that some of the allotments down by the Royal Canal had rhubarb. We are now the best of friends with one of the growers and harvest all of our rhubarb there. You can actually taste it in the gin. Chefs certainly can; they can pick out everything we put in, sometimes on the nose, sometimes in the taste."
Dublin City Gin is lovely by itself, simply served over ice, and some people like to drink it that way. "Others go for a gin and tonic and we recommend a ratio of one part gin to two of tonic. It also works really well in a martini. Delahunt on Camden Street makes a cocktail with rhubarb cordial, while The Fitzwilliam Hotel in Dublin adds ginger which works well too."
Sales began to take off in 2018 initially in Ireland, in both the on and off-trade. "Then along came Covid and we were twiddling our thumbs. In early 2020 we won best Irish gin at the Global Gin Masters competition, so we started waving the flag abroad. It took a while but this year it started to take off." This year will be Dublin City Gin's best ever, with customers in Italy, Finland, Canada, Australia, Chile and China.
Introducing Dublin City Whiskey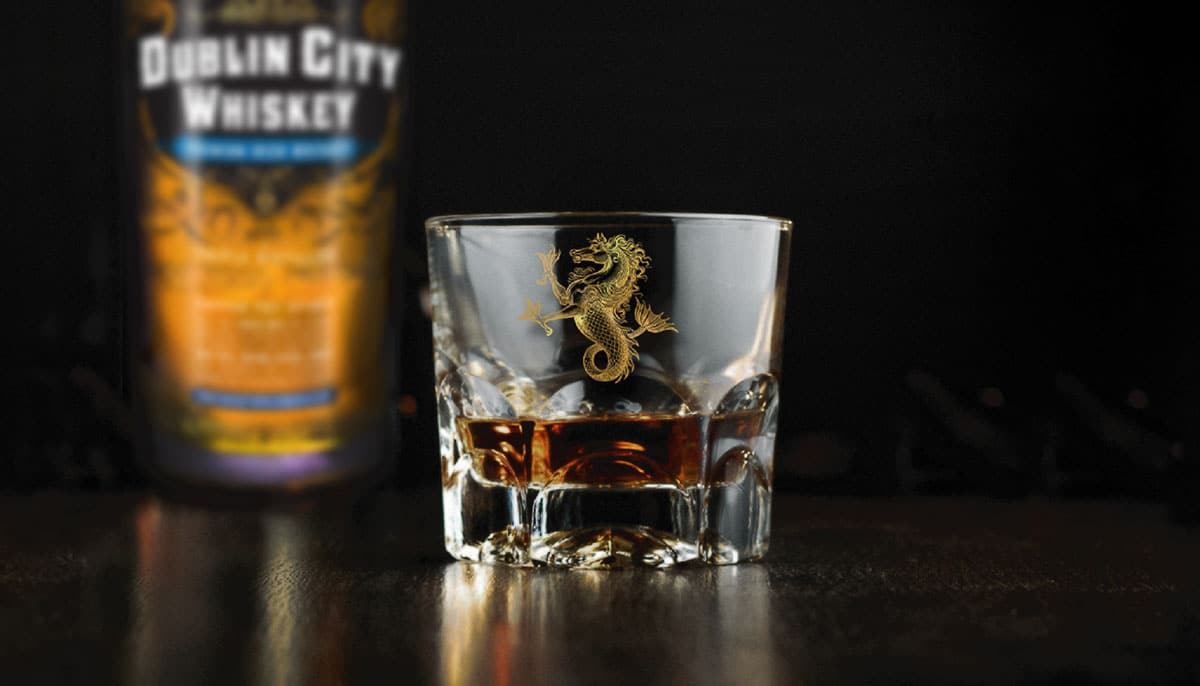 Their latest project is whiskey. "Way back in 2016 we met John Teeling and got chatting. He told us that we should be thinking whiskey." Back then the gin was taking up all of their time, but their importers around the world began asking them for a whiskey.
"We sat down to think about it. We wanted something very robust and aromatic; rich but smooth and powerful. It has had a universal thumbs up so far. Our first bottling was just released on the 17th of August. With Brexit and the pandemic, getting supplies has been a real headache. It is almost all pre-sold abroad."
Dublin City Spirits is a small two-person enterprise. At the moment, they rent out space in other distilleries to produce their spirits. "The grand vision," Jim shares, "is to be a genuine cottage industry, with our own boutique distillery here in Dublin." Given the couple's success so far, you wouldn't bet against that happening sooner rather than later.


Explore & Book
Food & Drink Experiences
Luxury Overnight Stay and Afternoon Tea for Two at the Grand Central Hotel

What You'll Get Luxury overnight accommodation for 2 in the Grand Central Hotel Belfast, including afternoon tea in the Observatory – 'Irelands highest cocktail bar' Stay in a Deluxe Bedroom with views over the city, and enjoy a full Irish...

Wild Atlantic Distillery Tour & Tasting

What You'll Get Witness the magic of distilling with a visit to Wild Atlantic Distillery located in the north-west of Ireland. Brian and Jim, your hosts will give you a warm welcome with a complimentary drink waiting at your arrival. Following this,...