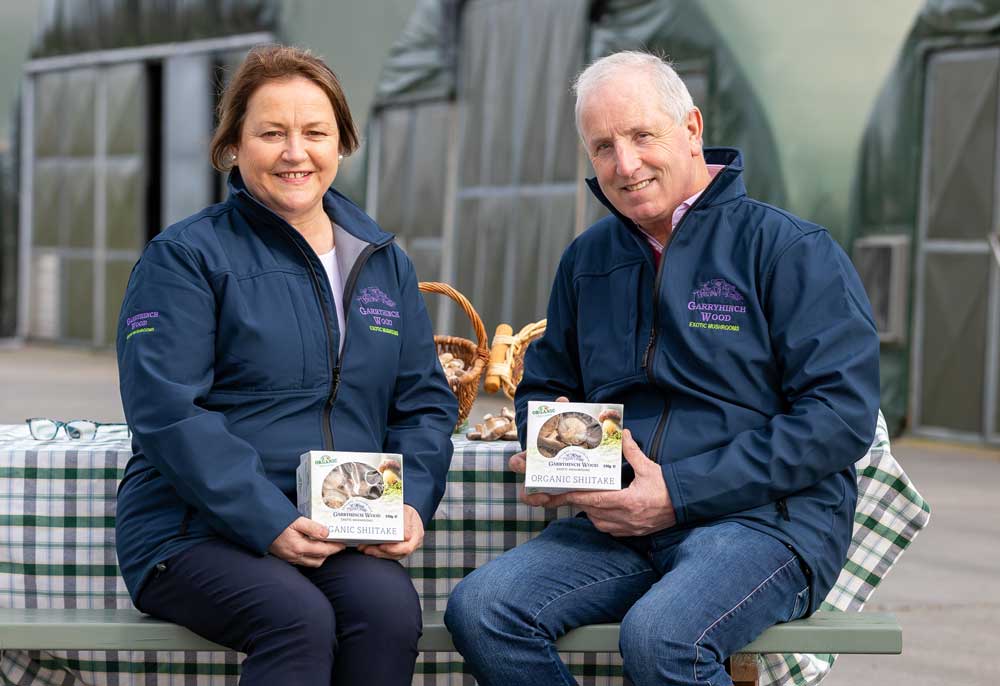 We are delighted to welcome Garryhinch Wood Exotic Mushrooms as an Approved Member of the Good Food Ireland® Collection.
Garryhinch Farm located on the Laois/Offaly border just outside Portarlington is home to a state of the art farming system that produces a range of organic exotic mushrooms in different varieties.
Garryhinch Wood Exotic Mushrooms was founded by Joe and Delores Gorman. This dynamic couple with their extensive experience in the Irish mushroom farming industry identified a change in consumer trends one that leaned towards more adventurous varieties of mushroom from the more traditional white mushrooms grown in Ireland.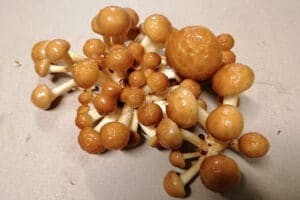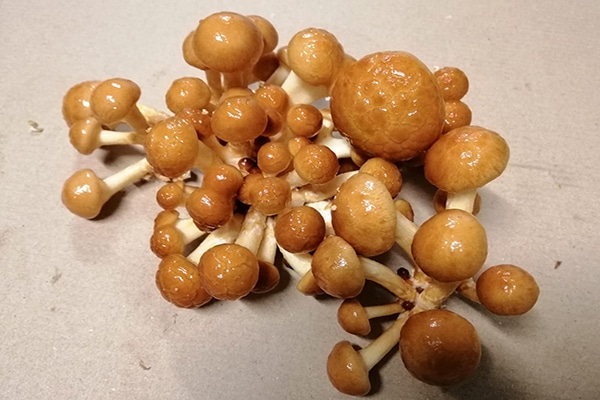 After doing research Joe and Delores took the plunge in diversifying their mushroom farm and now produce nine varieties of exotic mushroom, tailored to consumer and industry demand. Varieties include the well known Shitake Mushroom along with Pink and Yellow Oyster, King Oyster, Grey Oyster, Maitake, Lions Mane and more.
The mushrooms are harvested each morning and are grown in optimal conditions that reflect their natural growing environment.
The Garryhinch range has found quite a following being very popular with home cooks and chefs alike. Chefs use these vibrant mushrooms to add another flavour element and to push the boundaries of their culinary offering.
For the home chef, use these tasty mushrooms in a risotto or sauteed with butter and garlic… delicious!
Read more
Sign Up To Our Newsletter

Explore & Book
Food & Drink Experiences
Good Food Ireland® Picnic for a Family of Four – Co. Clare

What You'll Get The prelude to a great day out exploring the outdoors is having a tasty and satisfying picnic to enjoy on your travels. For families or small groups looking to explore the beauty of Co. Clare and enjoy some great local and homemade...

Mountain Lamb Farm Tour & Tasting on Achill Island – Co Mayo

What You'll Get Immerse yourself in the longstanding tradition of Blackfaced Mountain Sheep farming with an adventurous experience on Achill Island. The high hills and coastal splendour of Achill is home to this famous variety of sheep. You'll...

Taste the Atlantic with a Tour of a Sea Salt Visitor Centre – Co Mayo

What You'll Get Taste the essence of the Wild Atlantic Way with a tour of a Sea Salt Visitor Centre on Achill Island in Co. Mayo. This island has a long history of sea salt production which has been rejuvenated by a local family who have created...