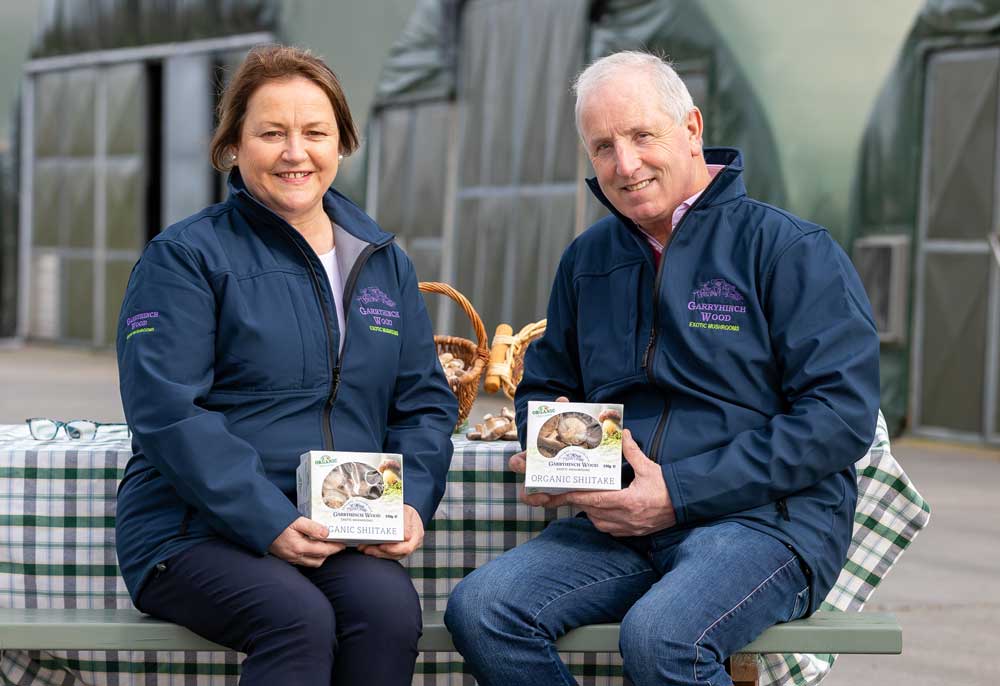 We are delighted to welcome Garryhinch Wood Exotic Mushrooms as an Approved Member of the Good Food Ireland® Collection.
Garryhinch Farm located on the Laois/Offaly border just outside Portarlington is home to a state of the art farming system that produces a range of organic exotic mushrooms in different varieties.
Garryhinch Wood Exotic Mushrooms was founded by Joe and Delores Gorman. This dynamic couple with their extensive experience in the Irish mushroom farming industry identified a change in consumer trends one that leaned towards more adventurous varieties of mushroom from the more traditional white mushrooms grown in Ireland.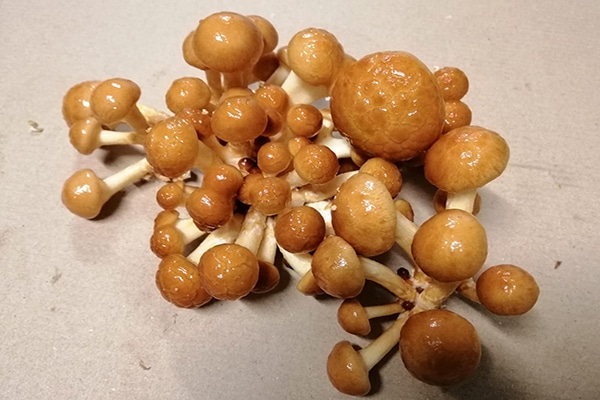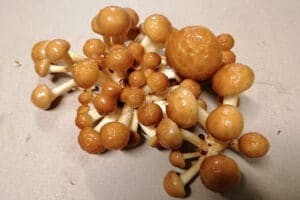 After doing research Joe and Delores took the plunge in diversifying their mushroom farm and now produce nine varieties of exotic mushroom, tailored to consumer and industry demand. Varieties include the well known Shitake Mushroom along with Pink and Yellow Oyster, King Oyster, Grey Oyster, Maitake, Lions Mane and more.
The mushrooms are harvested each morning and are grown in optimal conditions that reflect their natural growing environment.
The Garryhinch range has found quite a following being very popular with home cooks and chefs alike. Chefs use these vibrant mushrooms to add another flavour element and to push the boundaries of their culinary offering.
For the home chef, use these tasty mushrooms in a risotto or sauteed with butter and garlic… delicious!
Read more
Sign Up To Our Newsletter

Explore & Book
Food & Drink Experiences
Craft Beer & Seafood Trail of Howth, Dublin

Craft Beer & Seafood Trail of Howth What better way to spend an afternoon, than eating the best locally caught Seafood in Ireland, washed down with an ample amount of local Craft Beer. Add to this a passionate local who will guide you through the...

Galway City Food Tour & Culinary Experience

The Galway Food Tour is a 2.5-hour culinary walking tour of the city. It gives a great overview of our passionate people and our beautiful produce which combine to make Galway one of Ireland's gourmet jewels. During the tour, you will get to experience...