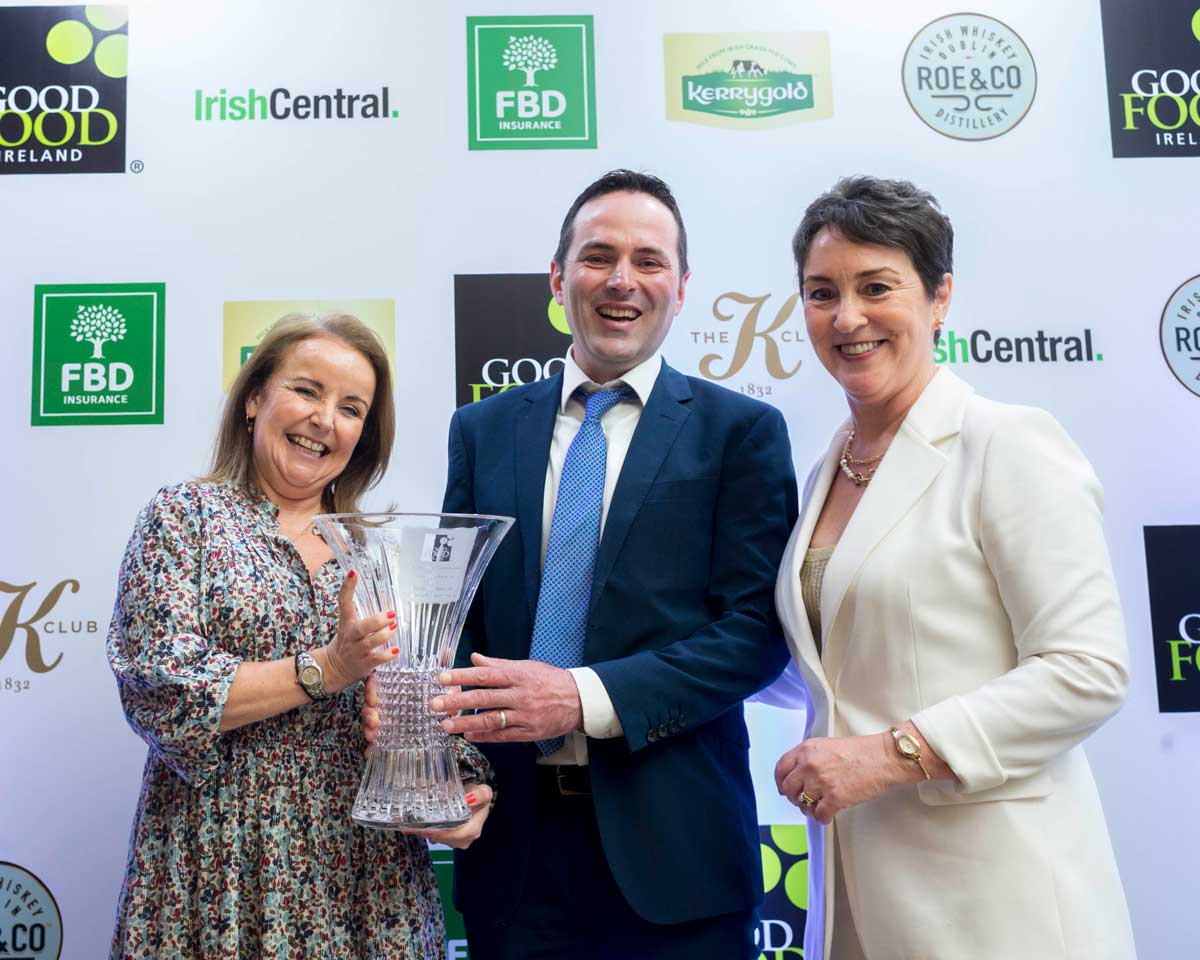 At our annual awards on April 17th at The K Club, Good Food Ireland® presented Eamon Sheehan of Bawnlusk Dairy Farm, Co. Kilkenny, with the Outstanding Contribution to Food Production, for his dedication to Dairy Farming.
Eamon along with his wife and children, farms a herd of dairy cows from the 180-acre family farm in Co. Kilkenny. Through his operation, Eamon blends traditional farming with newer technology-driven practices that measure everything from the grass cover and the welfare of his herd to assisting in the spread of fertiliser.
Farm operations also take into consideration farming in a sustainable way, reducing emissions and protecting the natural environment. These practices, started by Eamon's father include the planting of hedgerows and trees, clover in the grassland and pro-biotics that are given to the herd to reduce methane emissions.
Eamon and Bawnlusk Farm represent the modern farmer that has quality and sustainability at the forefront of their food production. It was with this in mind that Eamon was awarded the Outstanding Contribution to Food Production Award at the recent Good Food Ireland® Awards.
Farming is the backbone of Ireland's Agri-food business, boosting our tourism industry and supporting the economy of our rural environments. This honorary award is in recognition and celebration of the thousands of farmers, for their steadfast contribution to food production on our island and the measures being put in place to farm more sustainably. It highlights the importance of farming not just economically, but its generational legacy and cultural contribution to Irish tourism and the wider community.
We were delighted to welcome Eamon on the day, where he was presented his award by Cathy Curran, Head of Communications at The National Dairy Council.
Read more about the Good Food Ireland Awards 2023 here.