May Day Traditions

In the Irish language, the month of May is known as Bealtaine. In pre-Christian times, the festival of...

Jinny's Bakery & Tea Rooms, Co. Leitrim, Approved to the Good Food Ireland® Collection

Good Food Ireland® is thrilled to welcome a new Approved Member to the Good Food Ireland® Collection,...

Marley Park Food Market

Venue:  Marley Park Time:  Saturday and Sunday 10-4 pm Address: Ireland Every...

How to Become a Chef with JP McMahon

WHO I AM JP McMahon, Owner/Chef and Patron of Aniar , Eat at Massimo and Cava Spanish tapas...

Autumn and Winter Tips to Grow Your Own Vegetables

As the summer growing season comes to a close in late August and September, it needn't be the...

Give the Gift of Experience

With much flexibility and a remarkable range to choose from, a Good Food Ireland Gift Voucher offers a unique and authentic experience.

Darina Allen's Jam Making Tips

As the preserving season gets under way we asked Darina Allen to share with us her stories of...

Tripe, Drisheen, Crubeens and More…

Cork city was the thriving hub of the meat export industry for many centuries.  Beef...

Picking Wild Blackberries

Has anyone ever gone on the quest for the ultimate wild blackberry? Today, we are conducting a...

Midleton Farmers Market

Time: Every Saturday 09:00-13:30 Address: Midleton, Co Cork, Ireland Midleton...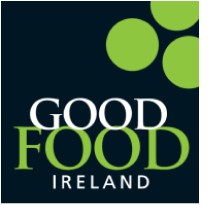 Photography & Videos
This gallery has been designed to provide you with a glimpse of Good Food Ireland® in an easy downloadable format.
DOWNLOAD
Note: All photography is owned or licensed by Good Food Ireland® and misrepresentation of these photographs is an infringement of our rights and will subject the infringer to legal action. Credits - Good Food Ireland®
Good Food Ireland® Media Coverage Book
Since 2006 global media have supported our pioneering efforts and our achievements have been recognised at home and around the world.
PR & Communications Services
We have a long established relationship with Irish and International media and are now offering Food, Drink and Hospitality PR & Communications services to support our industry. Let us help you tell your story.
EXPLORE MORE
Good Food Ireland® is an innovative destination endorsement connecting the world with Ireland's premium, authentic food & drink experiences. We have won numerous awards and represented Ireland's food and culinary culture at prestigious international launches and events for almost 20 years.
In recognition, our Founder has been invited to The White House, met the Queen on her State Visit to Ireland as well as many other heads of state and celebrities.
We'd love to hear from you.
Or if you wish to speak with us, please call +353 53 9158693