Dromod Boxty, Co. Leitrim Approved to the Good Food Ireland® Collection

Good Food Ireland® is thrilled to welcome a new Approved Member to the Good Food Ireland Collection,...

Clockwise from the top: The Fifth Element - Five Farms Irish Cream Liqueur, Co. Cork, Connemara Soul Food - A simple fish market on a Galway pier brings unexpected joy, Wild Irish Turbot, A Walk on the Wild Side - freshly foraged bounty from the Irish...

Port 2 Door & Emilie's Woodfired Kitchen Approved to the Good Food Ireland® Collection

Good Food Ireland® is thrilled to welcome two new Approved Members to the Good Food Ireland Collection,...

The Village Dairy Approved to the Good Food Ireland® Collection

The Village Dairy located on the Carlow/Laois border in Kileshin is a small locally run dairy producing...

Lock 13 BrewPub Approved to the Good Food Ireland® Collection

Located along the Grand Canal in Sallins, County Kildare, Lock 13 BrewPub, serves up pub grub favourites...

Edward Harrigan & Sons Approved to the Good Food Ireland® Collection

Founded in 1885, Edward Harrigan & Sons has long been a standout feature of the bustling Main Street...

Give the Gift of Experience

With much flexibility and a remarkable range to choose from, a Good Food Ireland Gift Voucher offers a unique and authentic experience.

West Ireland Wagyu Approved to the Good Food Ireland® Collection

Located outside of Tuam, Co. Galway you'll find the Desmond family farm. Here, Joe Desmond produces...

Guinea Pig Approved to the Good Food Ireland® Collection

A visit to the Guinea Pig located in the charming Dublin suburb of Dalkey, is an enticing mix of old...

The Old Stone House Restaurant Approved to the Good Food Ireland® Collection

Local ingredients, cooked and presented to perfection is what you get and more from a meal at The Old...

Firecastle Approved to the Good Food Ireland® Collection

Firecastle ticks all the boxes, artisan food shop, cafe, cookery school and even beautiful accommodation...

Good Food Ireland® Approved Ummera Smoked Products Wins Great Taste Golden Fork Award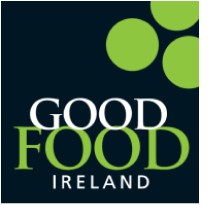 Photography & Videos
This gallery has been designed to provide you with a glimpse of Gifting Good Food Ireland® in an easy downloadable format.
DOWNLOAD
Note: All photography is owned or licensed by Good Food Ireland® and misrepresentation of these photographs is an infringement of our rights and will subject the infringer to legal action. Credits - Good Food Ireland®
Good Food Ireland® Media Coverage Book
Since 2006 global media have supported our pioneering efforts and our achievements have been recognised at home and around the world.
PR & Communications Services
We have a long established relationship with Irish and International media and are now offering Food, Drink and Hospitality PR & Communications services to support our industry. Let us help you tell your story.
EXPLORE MORE
Good Food Ireland® is the trusted endorsement for everyone who simply loves good local food and has won numerous awards and represented Ireland's food and culinary culture at prestigious international launches and events for almost 20 years. In recognition, our Founder Margaret Jeffares has been invited to The White House, met the Queen on her State Visit to Ireland as well as many other heads of state and celebrities.
We'd love to hear from you.
Or if you wish to speak with us, please call +353 53 9158693