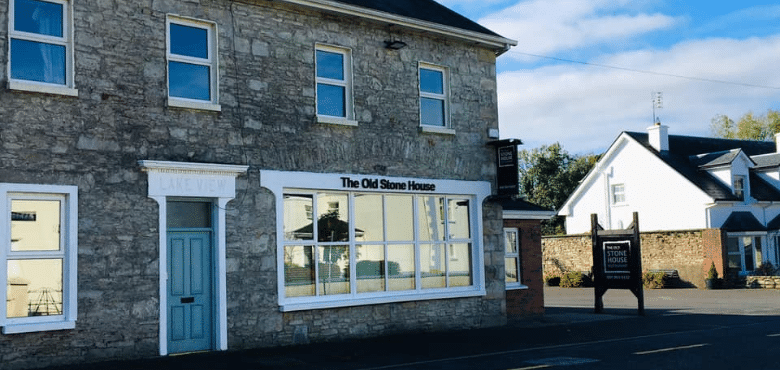 Local ingredients, cooked and presented to perfection is what you get and more from a meal at The Old Stone House Restaurant, Co. Roscommon. Owners, Ray and Mags O'Connor pride themselves on showcasing the best of what the locality has to offer in terms of food & drink and this has resulted in a food offering that is so satisfying, you'll be tempted to return again and again.
You can't miss the beautifully re-stored stone building that makes up the The Old Stone House Restaurant while driving through the quaint village of Ballinlough. We've no doubt it often draws passers-by looking for a good meal and really, they couldn't find a better place! Ray and Mags have created a warm and welcoming establishment centred around excellent food and service.
The Old Stone House Restaurant is an expansive space, plenty big for special occasions and even weddings. You'll be assured of a relaxing and reawarding dining experience.
The food offering at The Old Stone House Restaurant is such a triumph and by far the standout feature of the customer dining experience and owes much to its success to date. Head Chefs and Proprietors, Ray and Mags are hands on, managing the kitchen team and food offering with ease. They are passionate about using the best local ingredients out there and showcasing what their locality has to offer.
Read more about what we have to say about the Old Stone House Restaurant here.
Gift Vouchers – Don't forget you can always gift a unique Good Food Ireland® Gift Voucher that can be used at The Old Stone House Restaurant or any of the 300+ Good Food Ireland Collection all over the island of Ireland.