NOW CLOSED WIN Good Food Ireland Experience for Two at Ely Bar & Grill Dublin This Valentine's Day
---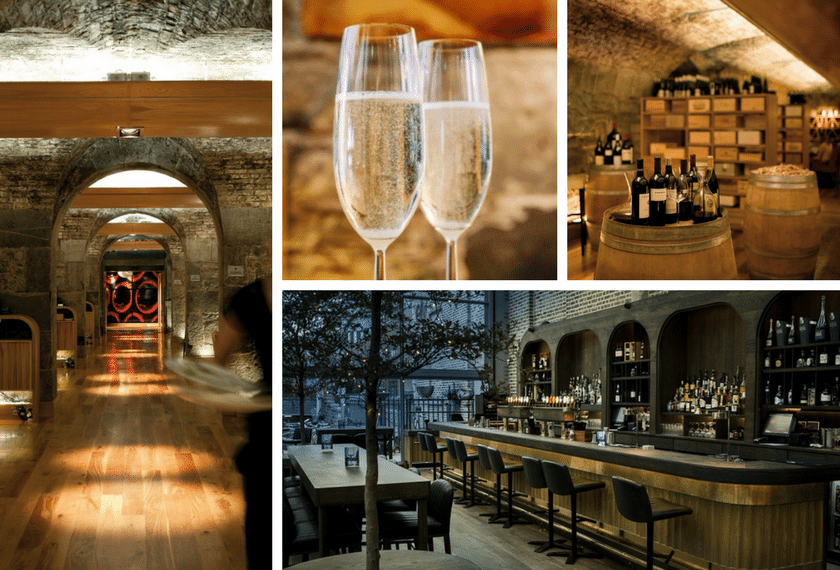 Good Food Ireland are giving you the chance to win a Valentine's Tasting Menu Dinner for Two at Ely Bar & Grill.
Looking for that perfect romantic setting to celebrate Valentine's Day with your other half? Look no further than Ely Bar & Grill located by Dublin's bustling Docklands. This atmospheric dining space brings together all the key elements for an excellent intimate dining experience including, superb food, wine and a delighful ambiance that will have you and your loved one smiling from ear to ear.
Whatever the occasion, or with none at all, this is the perfect venue for discovering the hubbub of city. Like both Ely venues, wine is at the centre of the offering and here, you can walk the cellars of what was once the warehouse of Dublin's Custom and Excise department and view some rare and wonderful wines. The space is vast and contemporary with funky beats emanating from the well placed speakers.
What better place to spend Valentine's Day than in this chic and sophisticated venue? To celebrate, Executive Chef Ryan Stringer has created a wonderful Five Course Tasting Menu that loved up couples can enjoy on Febraury 14th. An ecclectic menu that features the best produce from both land and sea, you will dine on an Amuse Buche and choice selections of Blue Lobster, Irish Turbot and Craggy Lamb. Finish up your dining experience with a deliciously decadent Dark Chocolate Tart. Each and every dish will be expertly prepared to create a rich balance of flavours that will have your culinary senses tingling. Here is the full Valentine's Day Tasting Menu:
Valentine's Day Tasting Menu
Amuse buche
Blue Lobster
Avacado, Tandori, coriander
Irish Turbot
Black Truffle, Cauliflower, Lemongrass
Craggy Lamb
Capsicum, Aubergine, Parsley
Dark Chocolate Tart
Homemade Honeycomb Ice Cream

Not only will the lucky couple win a Tasting Menu Dinner Valued at €50 per person, but they will also be welcomed to Ely with champagne on arrival, followed by a selection of wine from Ely's house selection and finally to round off an excellent night you will be treated to a Cocktail following the dinner, which you can enjoy in Ely's new Atrium Bar.
To be in for a chance to win this fantastic prize all you need to do is answer the question below. (Top tip, the answer can be found in Ely's Good Food Ireland profile page here)