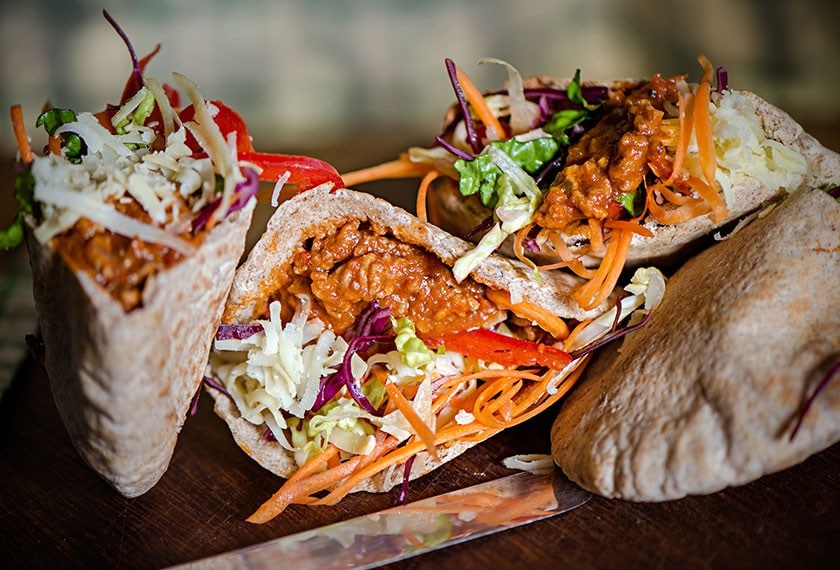 Ingredients
1 x 380g Ballymaloe Bolognese Sauce
A little olive oil
225g lean minced beef
4 whole wheat pitas
Shredded cos or iceberg lettuce
1 red pepper, finely sliced
A little mature cheddar cheese
Method
Heat a little olive oil and cook the mince through in a saucepan on the hob, add the Ballymaloe Bolognese Pasta Sauce and stir until bubbling. Toast the pitas. To create the pita pockets, open the pitas and add a little of all the fillings. Experiment with different fillings, Bolognese is great with a whole array of veg.

You may also like
New Season Irish Carrot Cake

International Guest Chef Fred Cordonnier. Recipe baked by Aisling Boggan from team Good Food Ireland.