Good Food Ireland® Approved Since 2007
We stand over our recommendations. With exacting selection and regular review processes we ensure a rewarding local Irish ingredient led experience. You can count on it!
Overview
Ballymaloe Foods produce a versatile range of high quality products including; relishes, pasta sauces, salad dressing, roasting sauces, mayonnaise and pickled Irish beetroot. All Ballymaloe Food's products are free from artificial additives, gluten free, and the vast amount of products ate suitable for vegans and vegetarians. The tasty Ballymaloe Foods range is available in retailers across, the Republic of Ireland, Northern Ireland and the UK, they also export to over 10 countries including, Australia, USA, Germany, The Netherlands and Denmark.
---
Meet The Maker
The story of Ballymaloe Foods began in the 1930s when Ivan Allen was growing tomatoes in his glasshouses in Shangarry, Co. Cork. Ivan's wife Myrtle, would create a delicious tomato relish with the glut of tomatoes, naturally preserving them to be enjoyed all year round.
Years later their daughter, Yasmin saw the potential to produce the relish commercially, she started using this same recipe to make Ballymaloe Original Relish for local shops and restaurants. She set up Ballymaloe Foods in 1991, starting with this amazing Ballymaloe Original Relish.
Now the business has grown and offers over 18 products in its range. Family continues to play a part, as Yasmin's children, Maxine, Rosaleen and Sean now all work within the business and it continues to grow.
Here are some of the most popular products from Ballymaloe Foods.
Ballymaloe Original Relish
Every sandwich needs a good dollop of delicious Ballymaloe Original Relish! Ballymaloe Original Relish is jammed packed with tomatoes bursting with unique flavour and is extremely versatile. It is delicious with cheese, cold meats, burgers and sausage rolls. It is also great served with light meals, picnics and barbecues. And once you've dipped your French fries in this delectable relish, you'll be hooked.
Ballymaloe Pepper Relish
Ballymaloe Pepper Relish is perfect for adding a delicious zing to any sandwich or burger. It is also delicious when mixed through any tomato based sauce such as lasagne, shepard's pie or bolognese. With a rich tomato base and a fiery kick from the jalapenos, this versatile and delicious relish is made using all-natural ingredients, is suitable for vegetarians and is also gluten free, making it the perfect accompaniment to any dish. If you are looking for a relish with a bit more bite, make sure to give it a try.
Ballymaloe Steak Sauce
Ballymaloe Steak Sauce with Dungarvan Brewery Irish Stout is delicious with steak sandwiches, burgers, roast beef and an array of other dishes like cheese burgers, grilled chicken and pulled pork. It is a perfect accompaniment to all types of meat, either as a sauce served on the side, or as a marinade (glaze during the final 2/3 minutes of cooking). It can also be offered as an alternative to peppercorn or béarnaise sauce. With a rich flavour with notes of coffee and caramel from the stout, it will bring serious flavour to your next BBQ.
Ballymaloe Mint Jelly
Ballymaloe Mint Jelly has a sweet and minty delicious taste. Its natural ingredients and slow cooking time means a little goes a long way. Try it with a roast leg of lamb and grilled lamb chops.
Ballymaloe Cranberry Sauce
Ballymaloe Cranberry Sauce is made with whole cranberries, sugar, water and nothing else. It is bursting with a delicious fruity flavour which is attributed to the whole cranberries and long, open-top cooking time. It is delicious when eaten with traditional roast meats such as turkey, chicken and ham. For a delicious twist on a classic sandwich, mix it through some mayonnaise for a mouth-watering purple mayo. It is also scrumptious when enjoyed with soft cheeses like brie.
Ballymaloe Bramley Apple Sauce
Ballymaloe Apple Sauce is made using just four ingredients. Its light, sweet flavour makes it the perfect accompaniment to pork dishes including roast fillet of pork and pork chops. For an extra special treat stir some Ballymaloe Apple Sauce into equal amounts of mashed potato and sautéed onions and enjoy with roast pork and crackling.
Ballymaloe Ham Glaze
With a delicious sweet flavour from the pineapple and cloves and a rich texture and colour from the Dungarvan Irish Stout, Ballymaloe Ham Glaze is perfect for glazing ham in the final stages of cooking. Mixed with the cooking juices it is scrumptious when poured over ham for a very attractive and delicious finish.
Ballymaloe French Dressing
This salad dressing is a delicate balance of pure sunflower oil, Greek cold-pressed extra virgin olive oil, white wine vinegar, garlic and seasoning. It is delicious with any salad. Why not drizzle it over freshly cooked potatoes, with a handful of mixed herbs, mayonnaise and some chopped scallions to make a potato salad. A similar recipe could be used with Ballymaloe French Dressing to make a pasta salad.
Ballymaloe Honey and Mustard Dressing
Made with pure sunflower oil, Greek cold pressed extra virgin olive oil, garlic, whole grain mustard, honey and seasoning, this flavoursome dressing is delicious drizzled over salads, as a marinade for chicken or to liven up a sandwich. Delicious tossed in a salad with carrot, apple, raisins and walnuts, or also when used as a marinade over chicken breasts and vegetables before roasting.
Ballymaloe Pickled Irish Beetroot
Ballymaloe Irish Pickled Beetroot is grown, packed and cooked in East Cork. Made using all-natural ingredients and pickled with white wine vinegar it is delicious in salads, wraps, with smoked fish or even on its own.
Ballymaloe Bolognese Sauce
This rich sauce is made with 100% natural ingredients. Simply add high quality beef mince to make a delicious bolognese that the whole family will enjoy. For a meal on the go try adding Ballymaloe Bolognese Sauce into a pitta bread pocket and stuff with delicious salad leaves and enjoy as a tasty and healthy lunch.
Ballymaloe Italian Tomato Pasta Sauce
This flavoursome sauce is made with 100% natural ingredients. Utterly irresistible on pasta with some grated cheese sprinkled over, it is also delicious on a baked potato with some crème fraiche and grated cheddar cheese or on a bruschetta. Ballymaloe Italian Tomato pasta sauce is suitable for vegetarians and is also gluten free.
Ballymaloe Smoked Bacon Pasta Sauce
Made using delicious free range, rare breed bacon that is outdoor reared and then smoked this moreish sauce is delicious on pasta with some grated cheese sprinkled over, in a chilli con carne or if you're making pizzas at home why not use it as the tomato base. Ballymaloe Smoked Bacon Pasta Sauce contains all-natural ingredients and is gluten free.
---
Sustainability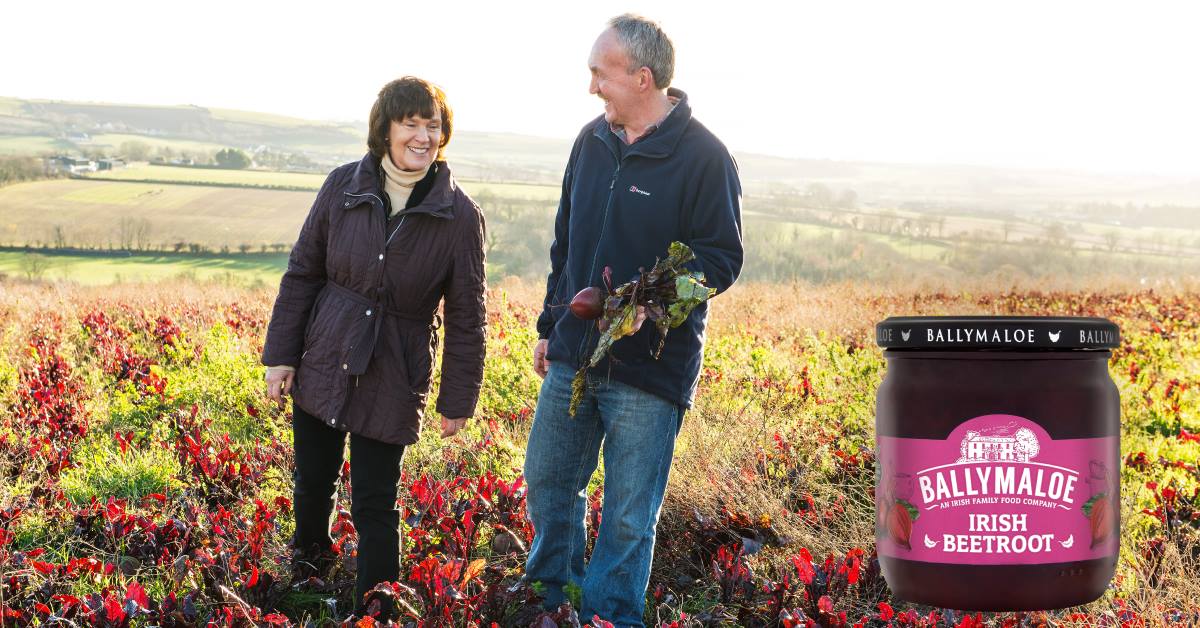 Ballymaloe Foods is committed to reducing its environmental impact. Sustainability is central across the entire business and the company aims to bringing the best ingredients and taste to customers, in the most sustainable way possible.
Ballymaloe Foods are also members of Bord Bia's Origin Green Programme.
---
Leave review
WHAT CUSTOMERS VALUED AND ENJOYED
Great products
I love Ballymaloe Foods products, the relish is a firm favorite in my house, as is their Beetroot and Mayo. Recently I started buying their Pasta sauces! So delicious!!
---
Nearby Experiences
Experiences

Accommodation

Dining

Cook & Shop

Meet the Makers