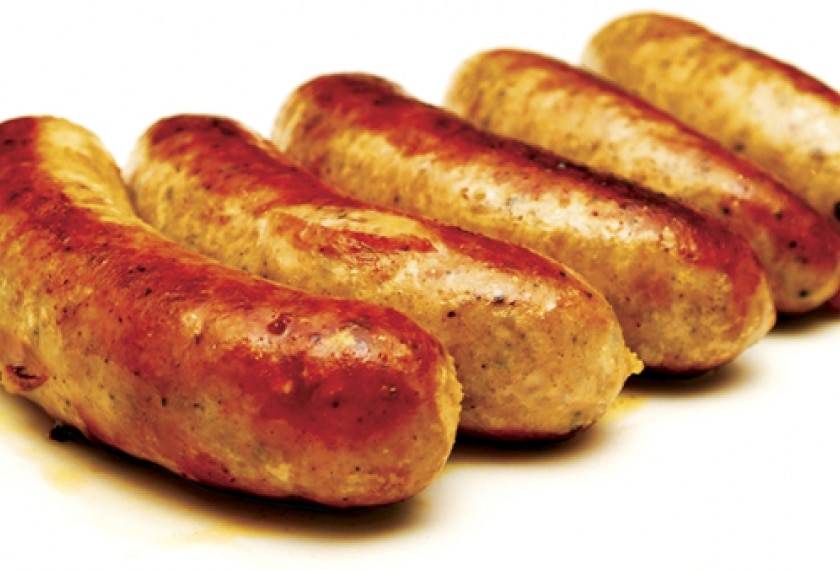 Ingredients
8 of Jane Russell's Original Irish Handmade Sausages (with a variety of Gourmet Sausages to choose from)
Quick & Simple Onion Gravy
500 ml water
4 tbsp Gravy granules
1 Onion sliced
Add 100ml of Red wine if you wish just to give it a kick
Black pepper
Mash
800g Rooster potatoes
75g Real butter
Salt and white pepper
Method
Put your Sausages in a pre – heated oven at 200°C and bake for about 20 minutes. Bring your potatoes to the boil and let slowly simmer for 20 minutes, add cubed butter and mash. Season with salt and pepper and give it a quick stir with a wooden spoon. Bring the water to the boil, turn down to simmer and whisk in gravy for about one minute. Add your sliced onions and red wine if you wish and leave to simmer for 10 minutes.
To Serve: Serve up the mash with the sausages and onion gravy. This dish is great if served with green peas.

You may also like
Simnel Cake

Ballymaloe House is home to the cooking dynasty of the Allen family, so you know you are in for a gastronomic treat when you dine here. This elegant country house has all the elements you will need to enjoy a relaxing full of great hospitality and of...

Traditional Roast Beef Dinner

The suburbs of Cork City are home to a little secret. Located near Douglas, just a short drive from the centre of the Rebel City, Maryborough Hotel and Spa is set in a private estate of mature grounds and gardens. You can sense the 300 years of history...