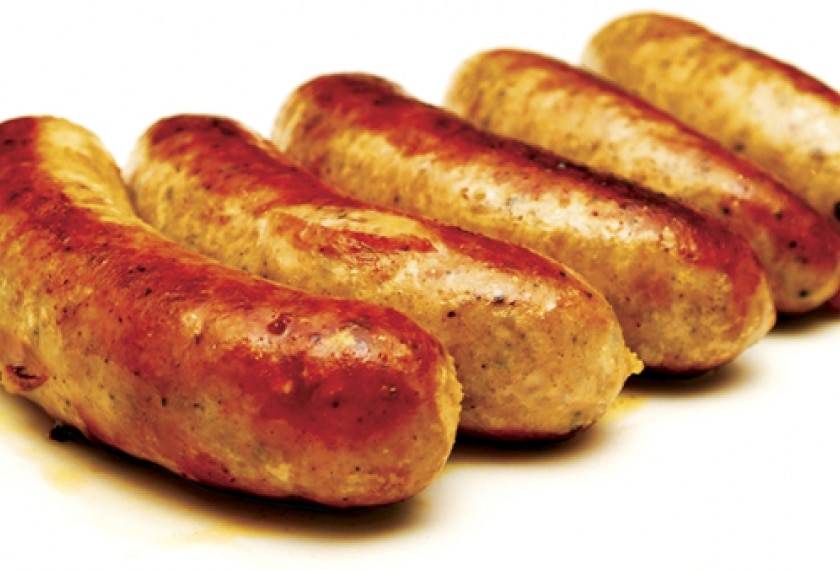 Ingredients
8 of Jane Russell's Original Irish Handmade Sausages (with a variety of Gourmet Sausages to choose from)
Quick & Simple Onion Gravy
500 ml water
4 tbsp Gravy granules
1 Onion sliced
Add 100ml of Red wine if you wish just to give it a kick
Black pepper
Mash
800g Rooster potatoes
75g Real butter
Salt and white pepper
Method
Put your Sausages in a pre – heated oven at 200°C and bake for about 20 minutes. Bring your potatoes to the boil and let slowly simmer for 20 minutes, add cubed butter and mash. Season with salt and pepper and give it a quick stir with a wooden spoon. Bring the water to the boil, turn down to simmer and whisk in gravy for about one minute. Add your sliced onions and red wine if you wish and leave to simmer for 10 minutes.
To Serve: Serve up the mash with the sausages and onion gravy. This dish is great if served with green peas.

You may also like
New Season Irish Carrot Cake

International Guest Chef Fred Cordonnier. Recipe baked by Aisling Boggan from team Good Food Ireland.