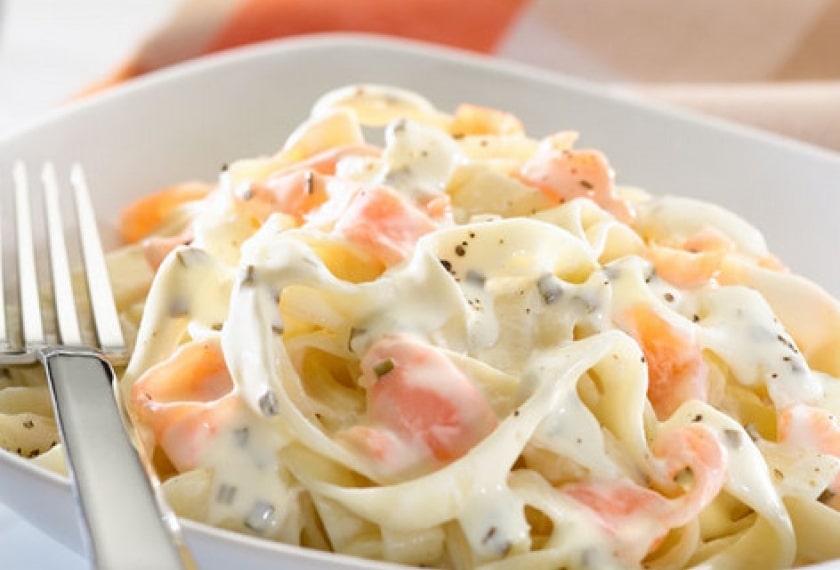 Ingredients
180g Burren Smoked Irish Organic Salmon (cold smoked)
1 medium sized leek
2 tablespoons of crème fraiche
1 tablespoon of lemon juice
2 tablespoons of fresh dill or 1 tablespoon of dill paste
Black pepper & salt
Pasta or Tagliatelle to serve 2 people
Method
Before you start, throw on Tagliatelle or another pasta of your own choice. This won't take long, so once the pasta is on get started on the sauce.
Slice the leek and sauté until the leek is soft and almost transparent.
Chop the smoked salmon in strips and just barely heat with the leek.
Add in the crème fraiche.
Season to your own taste, and throw some fresh dill on top if you like.
Serve with the cooked pasta.

You may also like
New Season Irish Carrot Cake

International Guest Chef Fred Cordonnier. Recipe baked by Aisling Boggan from team Good Food Ireland.