Good Food Ireland® Approved Since 2006
We stand over our recommendations. With exacting selection and regular review processes we ensure a rewarding local Irish ingredient led experience. You can count on it!
Overview
This highly acclaimed, award-winning traditional smokehouse owned by Peter and Birgitta Curtin is located in the Clare village of Lisdoonvarna, close to the Cliffs of Moher. The smokehouse produces superb smoked salmon, trout and locally caught mackerel. Burren Smokehouse Organic Smoked Irish Salmon comes from Clare Island in County Mayo and from the southwestern peninsulas of County Kerry.
---
Meet The Maker
The Burren Smokehouse is a family-run business that was set up in 1989 by Birgitta and Peter Curtin. The idea for the Smokehouse came about after researching the concept in Ireland and Sweden, and the first smoked salmon that the Curtins produced was served next to the Smokehouse in the 'Roadside Tavern', which the Curtin family have owned for more than a century.
The Burren Smokehouse is a family-run business set up in 1989 by the owners Birgitta and Peter Curtin in Lisdoonvarna, Co. Clare.
They source exclusively Irish quality raw materials to produce a superb smoked organic salmon and other types of fish in their highly acclaimed, award-winning artisan smokehouse. It is this passion and the high-quality level that attracted the attention of such customers like Fortnum & Mason, Harrods and Selfridges in England.
Peter is a master fish smoker – adding nothing but time, skill and patience to his raw ingredients. Pure sea salt is used for the salting process, and the traditional and gentle handling of the smoked salmon is very important.
There are classic cold and hot smoked salmon, with delicious and varied marinades. One of the Curtin's unique creations is tender and succulent Hot Smoked Salmon with honey, lemon and dill or pepper, infused with delicate oaky flavour. The latest creation features flakes of seaweed on cold-smoked salmon.
Next door to the smokehouse, a visitor centre showcases the history of fish smoking in a media presentation style. The food shop attached stocks all the Burren Smokehouse products, plus many others from fellow Good Food Ireland Approved Providers and other Irish artisan producers.
The Burren Smokehouse delivers its smoked products to shops, restaurants, castles, hotels and pubs in the area. The nationwide service is covered by couriers who guarantee delivery within 24 hours. You can also avail of their (almost!) global delivery service, directly from their Smokehouse to your door within 24 to 48 hours.
---
Other Facilities
The Burren Smokehouse is well worth a visit. Their dedicated visitor centre will take you through all the steps involved in creating award winning smoked products. After the tour, stock up on the range and other locally sourced artisan products in their shop.
The Taste the Atlantic – Irish Salmon Visitor Experience is a fully interactive exhibit where the story of Irish salmon is told, from its place in Irish mythology and history right up to the role salmon aquaculture plays in sustaining coastal communities in some of Ireland's most remote rural locations.
The centre features both traditional artefacts and multimedia in a mixed reality setting and tells the story in an immersive and entertaining fashion.
---
Sustainability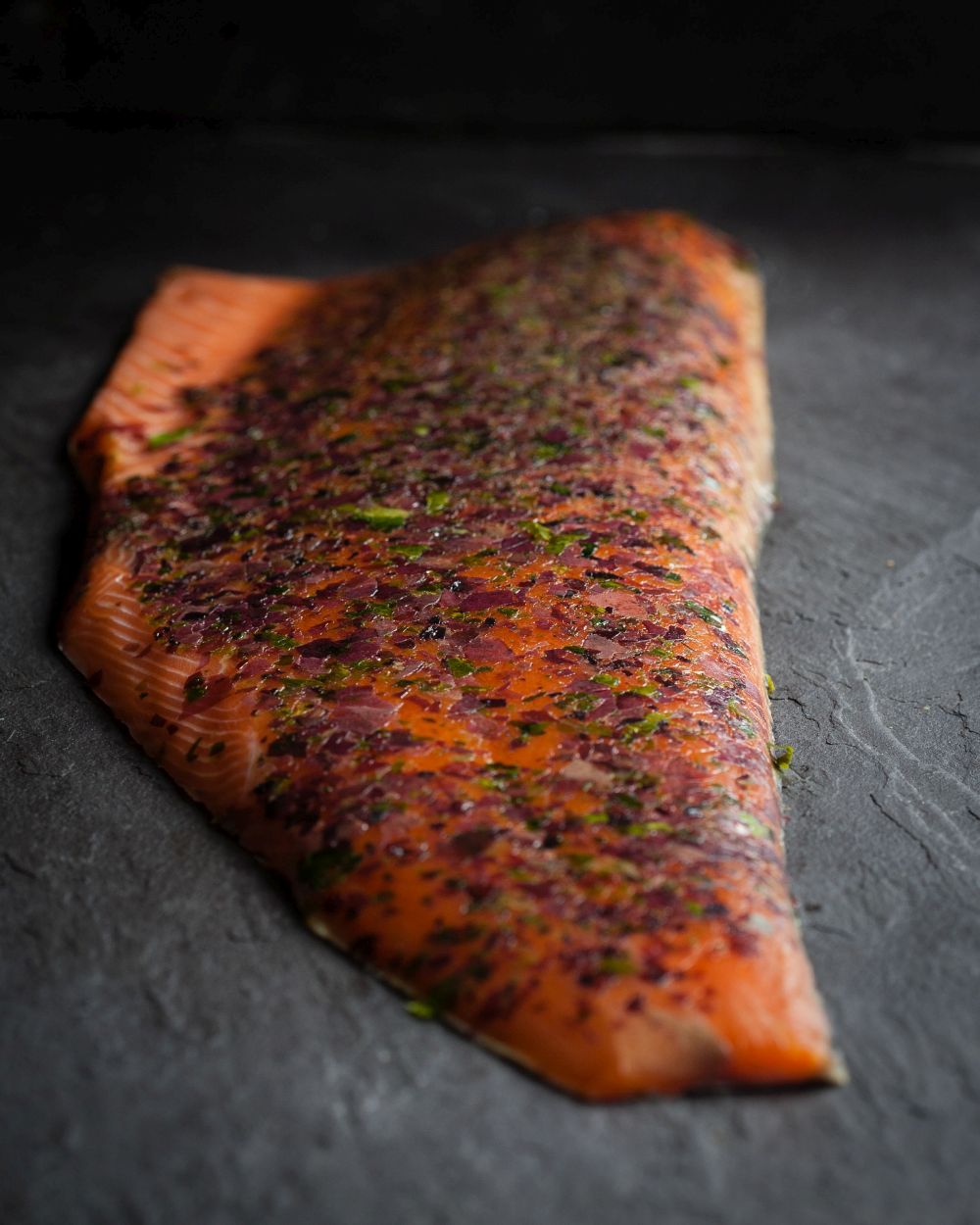 The Burren Smokehouse produces artisan smoked fish products using sustainably sourced fish. Their organic salmon comes from the world's most exposed fish farms, moored in strong cross-currents on the west coast of Ireland. They get their organic salmon from sites in Killary Harbour, Clare Island and the south-west of Ireland off the Iveragh Peninsula (Ring of Kerry).
---
Leave review
WHAT CUSTOMERS VALUED AND ENJOYED
There are no reviews yet. Be the first one to write one.
---
Nearby Experiences
Experiences

Accommodation

Dining

Cook & Shop

Meet the Makers