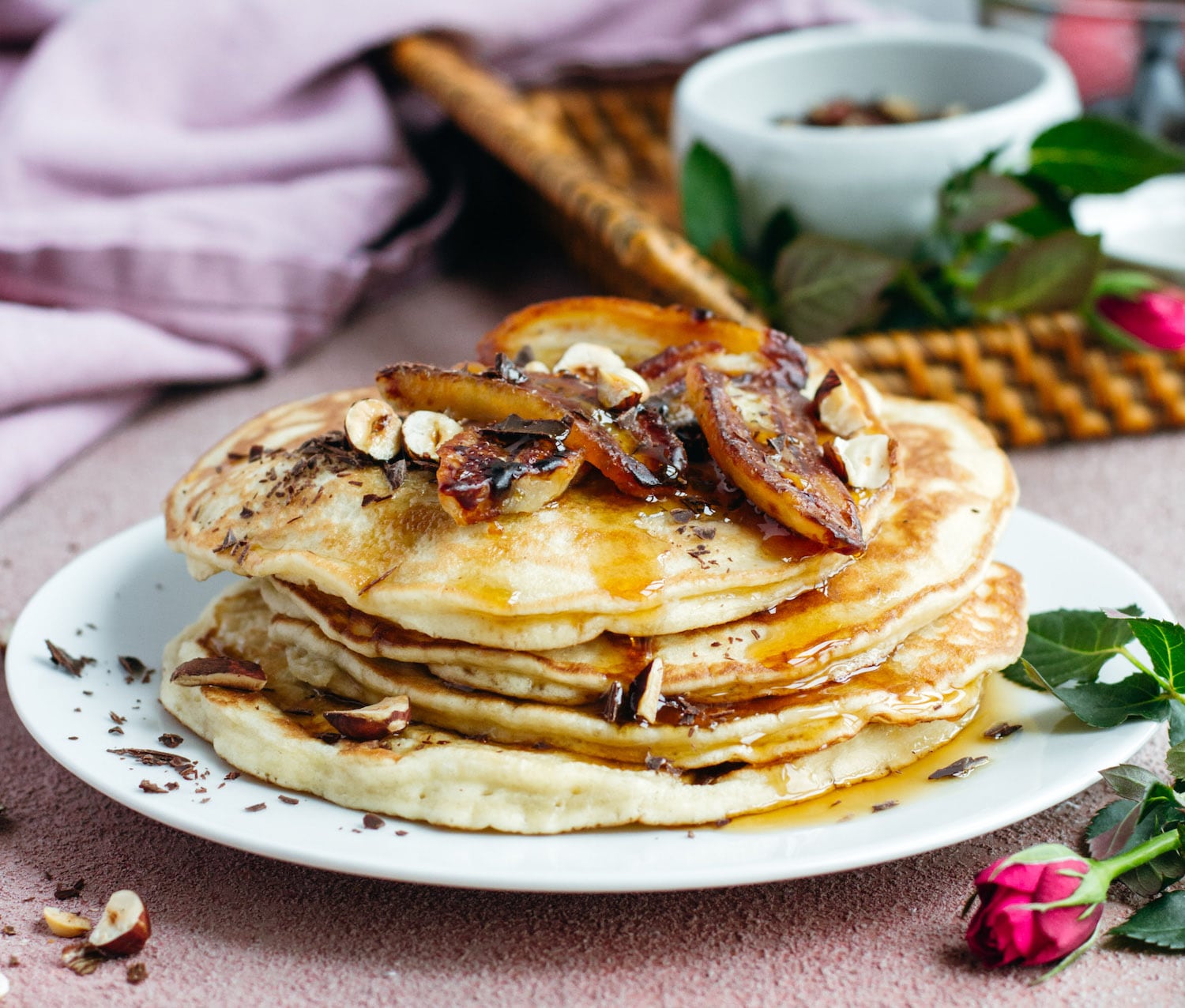 Ingredients

4 Dromod Boxty pancakes
1 banana (not fully ripe)
1/2 tbsp dark chocolate, finely chopped
2 tsp toasted hazelnuts, roughly chopped
2 1/2 tbsp maple syrup
1 tsp butter
Method
To make the caramelised banana:
Slice the banana into thick slices and heat a non-stick pan over medium heat.
Place the butter on the pan and, when melted, add the banana. Cook for approx. 30 seconds, then drizzle with 1 1/2 tablespoon of maple syrup and gently turn the slices of banana. Cook for another minute or until the banana turns golden brown (add more butter if necessary).
To make a stack of pancakes for 2 to share:
Place the caramelised banana on top of a stack of warm pancakes
Sprinkle the chocolate and hazelnuts all over them
Add a drizzle of maple syrup (approx. 1 tablespoon) to finish


You may also like
White Chocolate Soup

Noel McMeel is a chef from Northern Ireland, who is the executive head chef at Lough Erne Golf Resort and Hotel in Enniskillen, County Fermanagh.

Chicken, Mushroom, Potato and Thyme Winter Stew

A perfect, slow-cooked chicken, mushroom, potato and thyme stew recipe, that feeds a party. Consider preparing this hearty dish, full of tender meat pieces and mouth-watering vegetables a day ahead to allow it to develop best, rich flavour.