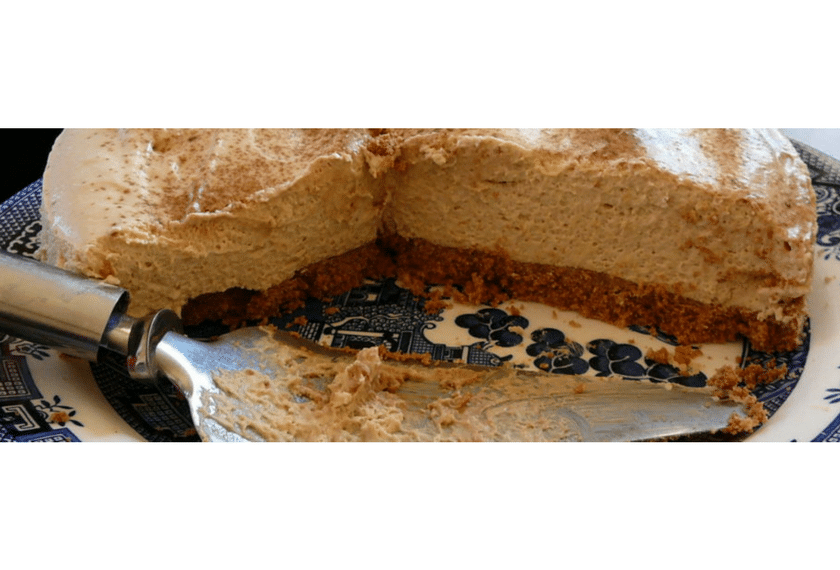 Ingredients
200g Digestive Biscuit Crumb
100g Melted Butter
450g Cream Cheese
225g Crossogue Preserves Irish Coffee Curd
Decorate
Flaked Chocolate or Coffee Beans
Method
Mix the digestive biscuit crumb and the melted butter.
Press Mixture into 8 inch line tin.
Mix the remaining ingredients well and pour over biscuit base.
Decorate and refrigerate for 2 hours or more.

You may also like
New Season Irish Carrot Cake

International Guest Chef Fred Cordonnier. Recipe baked by Aisling Boggan from team Good Food Ireland.