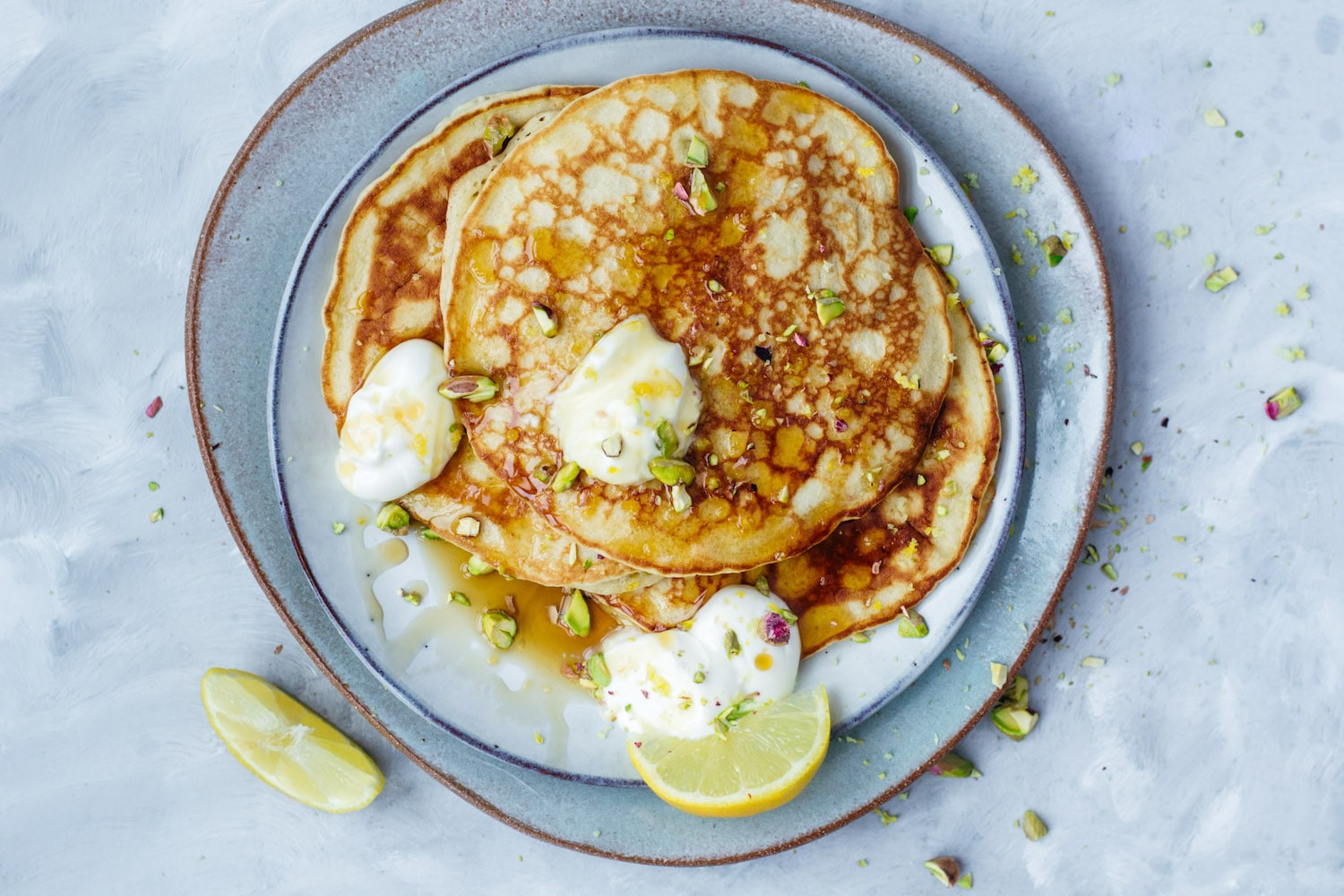 Ingredients
4-6 Dromod Boxty pancakes
5 tbsp plain Greek yoghurt
2-3 tsp pistachios, roughly chopped
zest of 1/4 lemon
3 tsp honey

Method
Warm up the pancakes and place them on a plate. Add a few dollops of Greek yoghurt, then sprinkle some chopped pistachios and lemon zest all over the pancakes (adjust the amount of lemon zest according to your preferences). Finish with a drizzle of honey.
Visit Our Shop

You may also like
Realt Na Mara Oysters With Burren Smoked Irish Salmon Purée

This delicious recipe is from Burren Smokehouse a highly acclaimed, award-winning traditional smokehouse located in the Clare village of Lisdoonvarna, close to the Cliffs of Moher.

Spinach & Irish Greek Style Cheese Rolls

This delicious recipe if from McCormack Family Farm, a Father and Sons team with a taste for excellence and passion for produce has excelled in creating a range of products that is both innovative and commercial in nature.