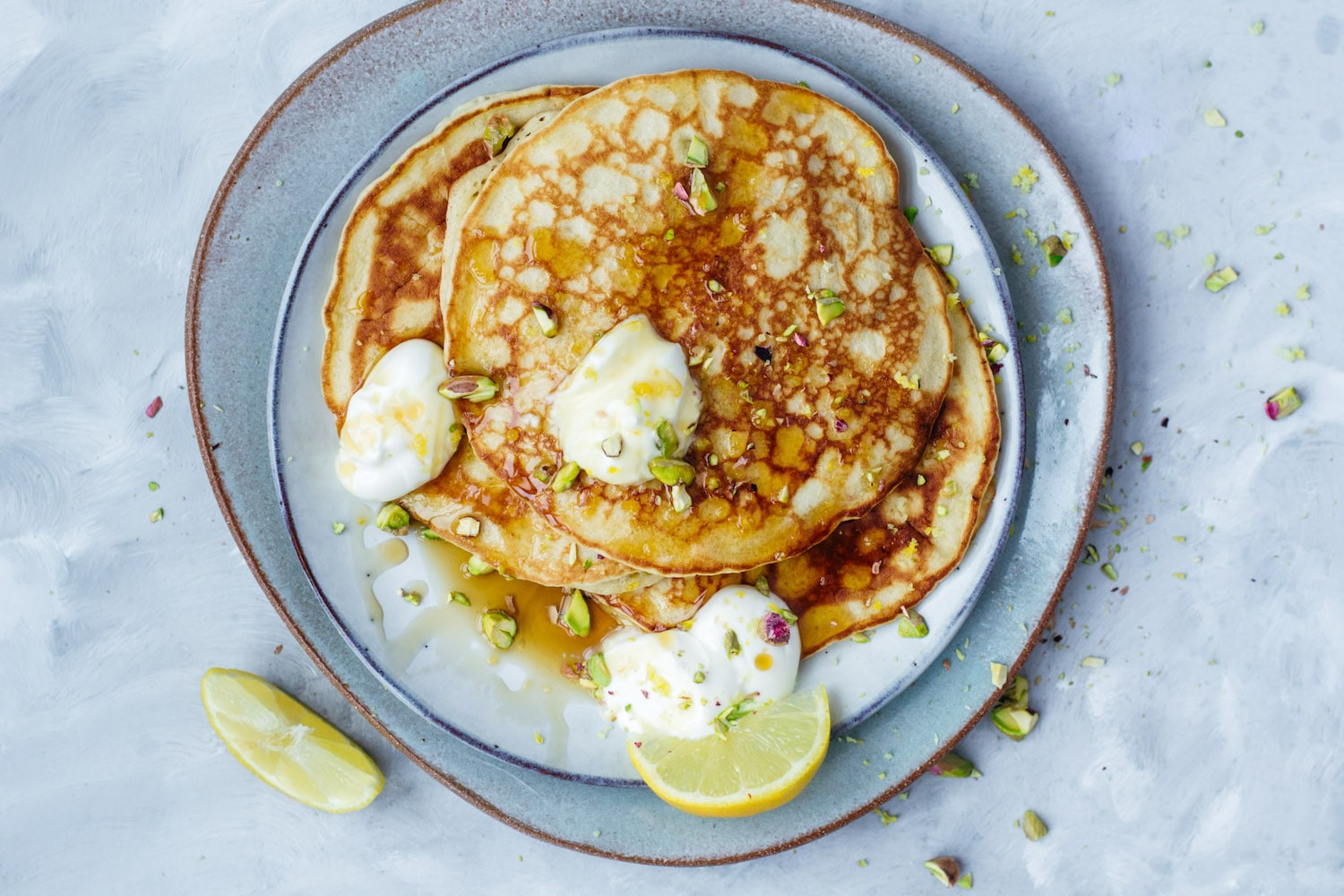 Ingredients
Buy A Voucher
4-6 Dromod Boxty pancakes
5 tbsp plain Greek yogurt
2-3 tsp pistachios, roughly chopped
zest of 1/4 lemon
3 tsp honey
Method
Warm up the pancakes and place them on a plate. Add a few dollops of Greek yoghurt, then sprinkle some chopped pistachios and lemon zest all over the pancakes (adjust the amount of lemon zest according to your preferences). Finish with a drizzle of honey.
Visit Our Shop

You may also like
New Season Irish Carrot Cake

International Guest Chef Fred Cordonnier. Recipe baked by Aisling Boggan from team Good Food Ireland.