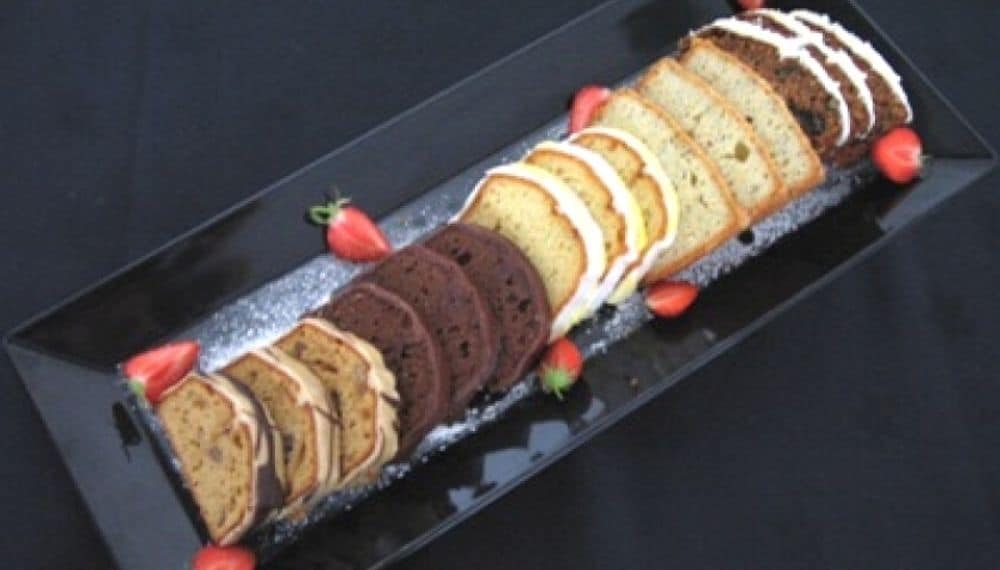 Ingredients
For one loaf
600g Wholemeal flour

150g Plain Flour

75g Oatmeal

2 and 1/2 teaspoons of Bread soda

1 teaspoon of Salt

2 and 1/2 tablespoons of brown sugar

40g Butter

480ml Milk

200ml Black treacle

½ Pint Draught GUINNESS ®
Method
Mix butter with all dry ingredients until the dough develops the consistency of breadcrumbs.
Add the milk, black treacle and the GUINNESS ® draught.
Mix until you reach a wet dough.
Bake in a greased bread tin for 40 – 45 minutes at 170 C.

You may also like
Grilled Scallops and Black Pudding Garnished with Lemon and Thyme Dressing

The grilled scallops and black pudding is a tender and juicy recipe garnished with lemon and thyme dressing. A delightful dish, full of flavour!

Biddy's Apple Cake Recipe from Dublin Cookery School

This apple cake recipe is an essence of simplicity. Created by awards winining chef from Dublin Cookery School, it is easy to make, sweet, tender and packed with fresh fruits. It is just apple-licious!