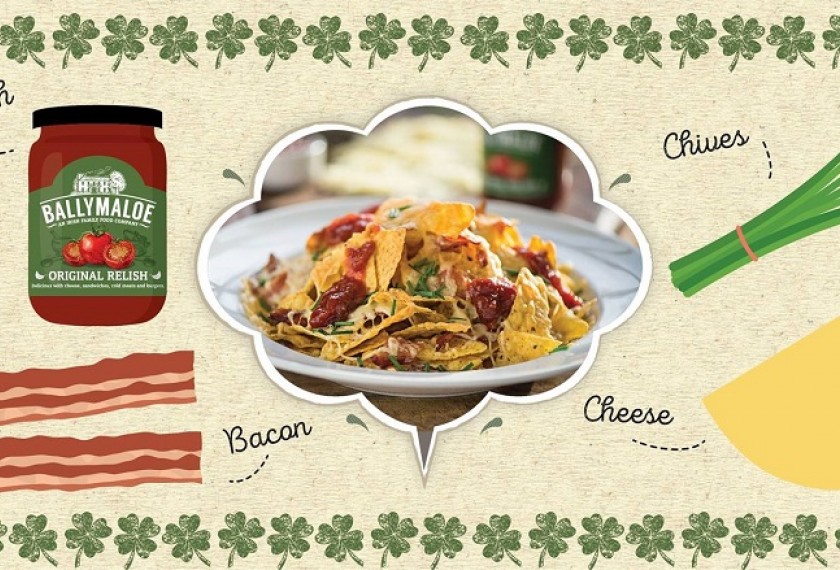 Ingredients
Ballymaloe Original Relish
Tortilla chips
Irish grated cheddar cheese
Free Range streaky bacon
Chives
Method
Pre-heat the oven to 180°C/350°F/Gas Mark 4. Cook the streaky bacon in a pan and cut into small pieces. Put the nachos on a baking tray/heat-proof serving dish and sprinkle them evenly with cheddar cheese and bacon. While the nachos are in the oven, finely slice the chives. Remove the nachos from the oven when cheese has fully melted. Sprinkle with chives and dollops of Ballymaloe Original Relish.
Perfect served as party food

You may also like
New Season Irish Carrot Cake

International Guest Chef Fred Cordonnier. Recipe baked by Aisling Boggan from team Good Food Ireland.