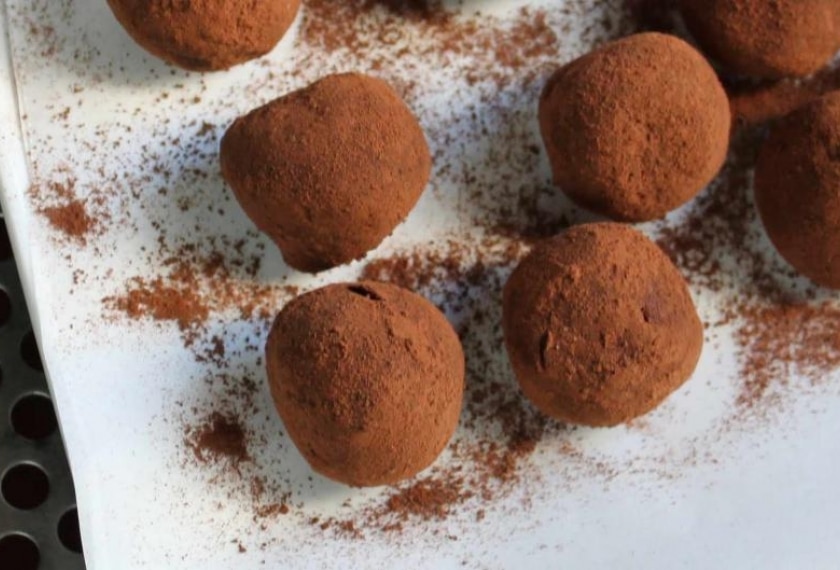 Ingredients
200ml cream
40ml honey
A shot of Irish Whiskey (we recommend Teelings)
220g dark chocolate
50g soft butter
Cocoa powder (to dust)
Method
Place the cream, honey and shot of whiskey in a pot and bring to the boil. Take off the heat and add the dark chocolate. Let this mixture cool to room temperature (approximately 15-20mins). Place this mixture in a blender with the butter and blend until smooth. Let the mixture cool for a second time, again to room temperature. Using a spoon form small balls of the mixture and roll in cocoa powder to finish. Keep cooled until ready to serve.

You may also like
Spinach & Irish Greek Style Cheese Rolls

This delicious recipe if from McCormack Family Farm, a Father and Sons team with a taste for excellence and passion for produce has excelled in creating a range of products that is both innovative and commercial in nature.

Raspberry Fool

Irish Raspberry Fool is one of the simplest desserts, made with just 3 ingredients. All you need to do to enjoy this mouthwatering dessert from Ballymaloe Cookery School is to swirl pureed raspberries togheter with fresh whipped cream.