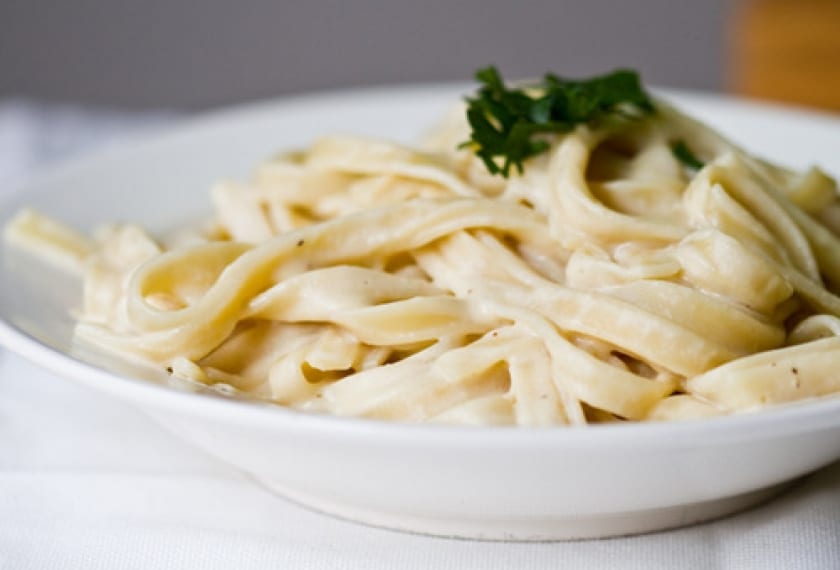 Ingredients
200-250g (half-a-pound) Milleens grated
Cream
Sage
Tagliatelle
Method
In a saucepan warm some cream, a half-pint say, in which you have placed a handful of fresh sage leaves. Allow to sit on a warm range until the cream has absorbed the flavour of the sage and then strain.
Add the Milleens and stir until the cheese has disappeared.
Cook the tagliatelle until al dente. Pour the creamy sauce over the tagliatelle, mix and serve.
This dish stands alone, but can be rendered more substantial by the addition of say some ham which has been cut into strips of the same width as the pasta, or alternatively, some cooked white fish, or smoked fish, or chopped cooked spinach, or, when in season, some lightly cooked Italian Fennel.

You may also like
New Season Irish Carrot Cake

International Guest Chef Fred Cordonnier. Recipe baked by Aisling Boggan from team Good Food Ireland.